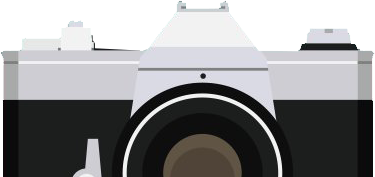 OUR STORY

Unique Photo Timeline

Growing up with a passion for photography, Bernard Sweetwood opens a small photography studio in Brooklyn, N.Y. with his sister, Roslyn. Bernard is the photographer and Roslyn performs the retouching.

Bernard Sweetwood - Founder of Unique Photo

Bernard's first venture into wholesale distribution comes when he learns Macy's Department Store in Manhattan wants to sell Kodak but can't acquire a dealership. He overhears this from a Macy's executive that he is photographing one day in his studio. He takes a risk purchasing $35,000 worth of Kodak cameras, projectors and film on credit from his former employer—a drug store where he previously delivered prescriptions on bicycle. The deal is sealed with a handshake because the store owner remembers Bernard as "an honest man." He hand-delivers the order to Macy's for $70,000, reaping $35,000 in profit and the seed money to expand.

Bernard and his new wife, Harriet, move their business from Brooklyn to Hoboken, N.J., and the "Hoboken Camera Center" is born. Bernard continues portrait photography but begins expanding his retail product line in-store and by opening small satellite camera shops within leading department stores.

Harriet Sweetwood outside the original Hoboken Camera Store in 1953

Edwin Land, inventor of the iconic Polaroid instant camera, approaches Bernard to purchase and invest in his new creation. Bernard refuses, describing it as the "ugliest camera he had ever seen." Polaroid skyrockets and later Bernard acknowledges this decision to be one of his biggest mistakes in business.

The Sweetwoods broaden their expansion in the tri-state area and open dozens of shops within department stores such as S. S. Kresges, Modell's, and Atlantic Superama. Harriet works the register at Modell's and rings up so many sales that she sets it afire. She turns to writing receipts on paper bags.

Harriet Sweetwood

Business begins to falter when difficulty with oversight of outside stores leads to large thefts of inventory, severely depleting profits. Hoboken Camera begins to struggle.

A massive fire destroys the Hoboken Camera Center and the business closes its doors.

Bernard and Harriet reconsider their retail business model and planning begins to reopen strictly as a photographic wholesale distribution company.

Hoboken Camera changes its name to Unique Photo and re-opens a small warehouse with five employees in Kearny, N.J. and begins selling exclusively to camera stores and pharmacies.

Business takes off and Unique Photo becomes the largest distributor of Westinghouse flash bulbs in the United States. Film sales explode throughout the decade fueling the company's growth and success.

After graduating from Rutgers University and Seton Hall Law School, Jonathan Sweetwood, son of Bernard and Harriet, joins the company full-time.

Operations move to a new 50,000-square-foot warehouse in Orange, N.J. with a staff of 50 people to meet the growing demand for their product lines. Unique Photo becomes among the first to sell wholesale to professional photographers.

Unique Photo offices in Orange, NJ

Jonathan Sweetwood takes over the day-to-day operations of Unique Photo.

Matthew Sweetwood, Jonathan's younger brother, joins the business full-time.

Matthew and Jonathan in Unique Photo's Warehouse

Digital photography begins to rapidly change the marketplace as the new technology is marketed to consumers. Sales of film, paper and other photographic supplies begin to drop. Once again, the Sweetwoods are challenged to change their business model amid the "disruptive" technology.

Unique Photo relocates to Florham Park, N.J. and opens a small retail outlet, with a larger modern warehouse.

Florham Park offices & staff

Unique Photo launches its first website hosting the product catalog along with photo contests, magazine articles, and company info.

Unique Photo website - 1996

Cell phone cameras are introduced, further impacting business. Unique Photo's camera store clients begin shuttering their doors and sales continue to fall. The Sweetwoods shift their focus to retail again.

Alexander Sweetwood, Jonathan's son, begins working for the company at age 16.

Unique Photo unveils a massive new retail showroom at its current flagship location in Fairfield, becoming the largest camera store and center for photography education in N.J. Although still selling wholesale, the vision to sell directly to consumers and expand services and photography education is realized. Unique Photo introduces new services such as: printing, photography equipment rentals, repairs and trade-ins. "Unique University," photography education is an immediate success.

Jack Sweetwood, Jonathan's Son, joins the company full time.

Alexander and Jack purchase Matthew's interest in the company and become President and Vice President respectively. Jonathan continues as CEO.

Alexander Sweetwood - President of Unique Photo

Now a multimillion-dollar, thriving business, Unique Photo is currently planning a second large superstore with opening expected in 2019.

Unique Photo opens its newest location right in the heart of Old City Philadelphia.

Unique Photo Philly - 28 South 2nd Street, Old City Philadelphia

Unique Photo celebrates their 75th anniversary during the 2022 Unique Photo Expo in Fairfield, NJ.