SNAP: Creative Talent Mixer and Photoshoot - Halloween (Camera Admission)
Product #:

UUU150
Manufacturer #:

UUU150
SNAP is not something that can easily be explained, it has to be experienced. There is so much going on, it isn't defined. It is every genre, every level. We are an amazing monthly social mixer based around Art & Photography. We are a collective of talented individuals having a great time and looking for you to join the community!

WHAT HAPPENS AT SNAP?
– Photo studio setups for models and photographers.
– Social tables for all attendees to sit and share portfolios.
– Featured Models and Photographers invited to share their work, book future gigs with you, and take pictures.
– Contests, Prizes, and Giveaways
– Live displays, awesome music, and a great atmosphere.
CAMERA ADMISSION allows you to bring your camera to the event and participate in all of the night's photographic opportunities! Please print your registration confirmation and bring it with you.
If you'd like to just attend the event without a camera, please click here to register for the GENERAL ADMISSION ticket ($10).
MIXER: Models, Photographers, Designers, Makeup Artists, Hair Stylists, Digital Artists and other talented creatives gather to socialize, mingle, book gigs, enjoy the night, and shoot on the open shooting stations. Exchange contact information, images, ideas for future photoshoots, and form long-term creative relationships.

FEATURED TALENT: Each SNAP event features talented individuals from each skill category. We do this to showcase your talents to dozens of like-minded individuals. SNAP includes talent from all levels, in all genres. All are welcomed! We look forward to meeting you at our next event.

NETWORKING: Get to know other like-minded individuals. Book gigs, hire talent, make friends! This is a laid back, fun environment that still allows great, long-lasting relationships to form with other creative talent.

PHOTOGRAPHERS & MODELS are encouraged to show off their portfolio, exchange contact information, and shoot together during the night.

MAKE UP ARTISTS & HAIRSTYLISTS are a commodity in the modeling industry. It is encouraged for MUAs and Hairstylists to bring their portfolio books to show models and photographers. Photographers also look for BODYPAINTERS who are welcomed to attend and share their portfolio books as well. MUAS and Hairstylists can also do short demos of makeup and/or hair on their friends or guest models.
GRAPHIC DESIGNERS, DIGITAL MANIPULATORS and PHOTO RETOUCHERS are strongly encouraged to show their work off. Photographers and models are always looking to enhance their images with the help of these artists.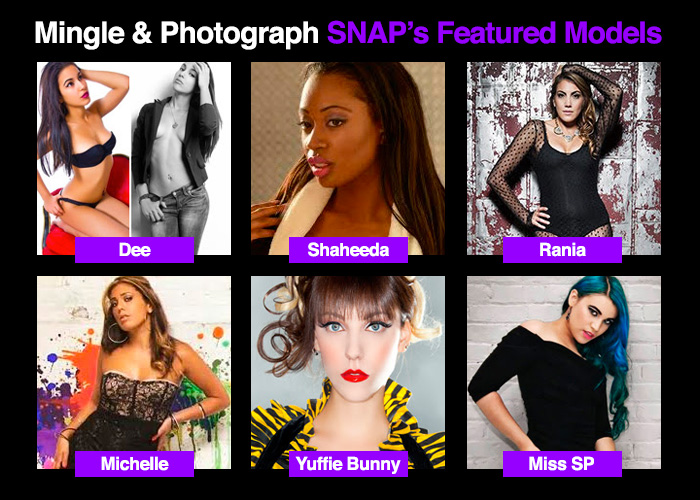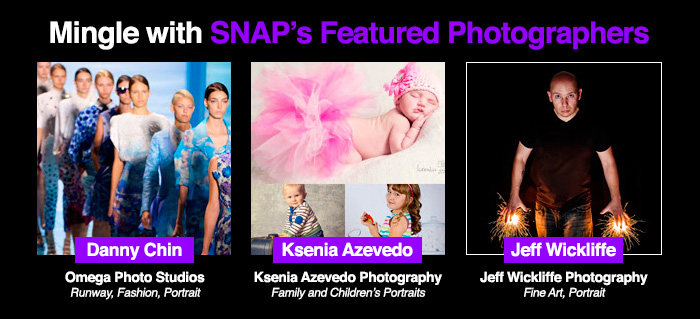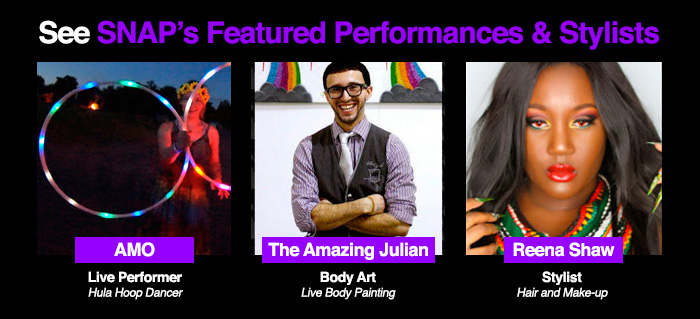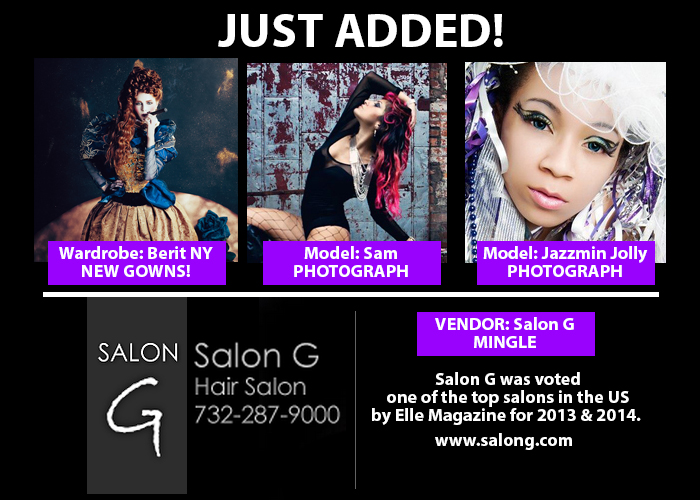 Dee: www.modelmayhem.com/dlouisev
Yuffie: www.yuffiebunny.com
Miss SP: www.modelmayhem.com/2395343
Jazzmin: www.jazzminjolly.com
AMO: www.facebook.com/aoconnor1216AMO
Fashion Avenue News: www.fashionavenuenews.com
Berit NY: beritnewyork.squarespace.com
Omega Studio Photography: omegaphotostudios.com
Ksenia Azevedo: www.photosbyksenia.com
Jeff Wickliffe Photography : www.jeffwickliffe.com
Julian Bodypaint: theamazingjulian.com
Reena Shaw: www.IAmFabulouslyYours.com
Salon G: www.SalonG.com
Product Reviews
There are no reviews for this product.