Canon LV-8320 Multimedia Projector (White)
Product #:

CNO5320B002
Manufacturer #:

5320B002
UPC:

013803137125
- 3000 Lumens - Wide Screen Resolution - 5000 Hours of Lamp Life in Quiet Mode - LCD Technology - 1.6x Optical Zoom Lens - Closed Captioning - Intelligent Lamp Dimming - 10W Built-In Speaker - 2000:1 High Contrast - Projector Protection Program (Triple P)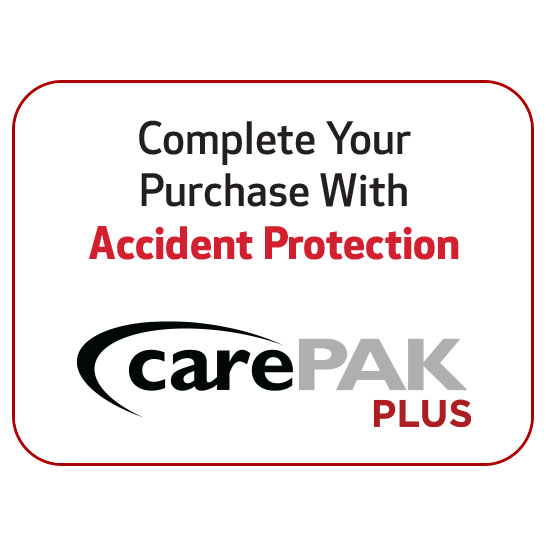 White
0.59"" TFT Active Matrix x 3
Projector Display System:

This is the type of projection used by a projector. Common projection types are LCD, DLP, and CRT.
View All Attribute Definitions
1,024,000
Overview
The Canon LV-8320 is an affordable WXGA wide screen resolution (1280 x 800) LCD projector, making it easy to display today's wide format computers and laptops with incredible brightness and clarity.
Featuring network capability and an HDMI input, the LV-8320 can project high quality digital images, as well as high definition 1080p signals from satellite boxes, digital cable boxes, and Blu-Ray players. In addition, the projector features a lamp lighting system that can deliver up to 5000 hours of lamp life in Quiet Mode, and an air filter designed to withstand 5500 hours of use in ECO Mode. Whether your LV-8320 is used portably or installed, you will enjoy a simpler maintenance schedule.
The LV-8320 offers the flexibility needed for educators, small/startup businesses and traveling salespeople as everyone will find great value and capability in this high-performance, affordable LCD projector.
LCD Technology
Canon brings the best of LCD technology to the LV-8320 projector. It has been designed to deliver the brilliant image quality you expect from a Canon product. LCD technology allows the LV-8320 to be small, light and portable, while still giving it the capability to serve as a great installed unit.
Native WXGA Resolution (1280 x 800)
The LV-8320 offers native WXGA widescreen resolution (1280 x 800) delivering clear, sharp video, diagrams and text in a 16:10 aspect ratio, meeting the increasing demand for wide screen displays. Compared to standard XGA resolution projectors, the LV-8320 offers a larger display range capable of projecting data produced on many widescreen laptops.
High Brightness - 3000 Lumens, High Contrast - 2000:1
The LV-8320's 3000 lumens gives you the ability to deliver your presentations in a wider variety of venues in a broad range of lighting conditions. This projector will do the job in a classroom, office, boardroom or meeting room, in total darkness or through a range of moderate ambient light levels. A truly impressive 2000:1 contrast ratio results in deep blacks with depth and dimension. Another benefit of the LV-8320's AC lamp system is that it lasts up to 5,000 hours in Quiet Mode.
1.6x Optical Zoom Lens
The 1.6x Optical Zoom lens of the LV-8320 gives you more options in where you can place the projector, based on the needs of your venue. You can also feel secure in selecting the right size screen for your room, knowing that the LV-8320's lens will give you the freedom to do so.
With the wide projection distance coverage of the LV-8320's lens, from 2.29 feet to 40.67 feet (screen sizes 30 to 300), you will have outstanding flexibility in using this projector in small to moderately large spaces.
Flexible Connectivity
The LV-8320 is well equipped to make working with networks and other external sources possible, with a number of useful inputs and output terminals.
HDMI Input
The HDMI input on the LV-8320 allows you to connect the projector directly to a High Definition input source, including satellite or digital cable boxes, and Blu-Ray players, to project uncompressed video images, delivering true 1080p high definition. You also have the use of a MiniDIN4 input for the transfer of material from an S-video source.
Network-ready RJ-45 Port
To maximize the usability of the LV-8320, the built-in RJ-45 port enables centralized control and monitoring from a networked PC. This makes it simple for an A/V team to operate ceiling mounted installed projectors from a remote PC, allowing fewer personnel to cover a larger service area.
RS-232 Serial Port
Control the LV-8320 through a third-party system with the built-in RS-232 Serial Port.
Video Input & Output
The LV-8320 has a composite video input and analog RGB output for high-definition video projection and composite video monitoring.
Multiple Audio Inputs & Output
Two audio Mini-Jack stereo inputs and one output are found on the LV-8320 for relaying audio through external speakers. It provides the flexibility needed to play audio from a linked DVD or PC source. A mic input also gives the user the ability to narrate a presentation making use of the LV-8320's built-in speaker.
Reduced and Simpler Maintenance
The high performance of the LV-8320 is matched with impressive durability in use and simplified maintenance. While delivering more, it costs you less in time and maintenance.
Longer Lamp Life
With up to 3,000 hours lamp life in Normal Mode and 5,000 hours in ECO Mode possible, the extended lamp life of the LV-8320 lowers operating costs and reduces maintenance.
Longer Air Filter Life
The high-performance three layer hybrid filters of the LV-8320 can last up to 5,500 hours in ECO Mode. Consisting of perforated metal, urethane and metal mesh, anti-dust performance is greatly improved and filter life is dramatically lengthened over that of single layer electrostatic filters. It offers significantly reduced maintenance time.
Easy Access Lamp
To make replacing the lamp quick and easy the LV-8320's is located on the top of the projector. There is no need to move the projector, even if it is ceiling mounted.
To further aid in maintenance, a replacement counter indicates when lamps and filters require changing.
Convenient, Easy to Use Features and Design
Making the LV-8320 more convenient and easier to use were the goals of the Canon designers. You'll find controls and features made to let you concentrate on making better presentations.
Intelligent Lamp Dimming
When this feature is selected, the LV-8320 automatically adjusts the output of the lamp to match the brightness of the image being projected. Together with Color Shift Correction, which automatically adjusts the shift of color balance based on the projected image, power consumption is reduced, enhancing economy.
Quick Start and Quick Power Off
Quick Start and Quick Power Off makes it more convenient to operate the LV-8320 and helps to lengthen lamp life. With the push of a button this projector will quickly spring into action for a spur-of-the-moment presentation, or shut-down to be packed for use in another meeting room.
Auto Setup Function
Setting up the LV-8320 is both quick and easy with the Auto Setup function. Through a single button you can set Auto Input, Auto PC and Auto Keystone correction.
With the projector placed on a flat surface, the engagement of Auto Setup will employ sensors which will detect the tilt of the projector in relation to the screen, automatically correcting for any keystone distortion up to +/- 20 degrees vertically. Of course, keystone correction can be adjusted manually as well up to +/- 30 degrees.
Control Panel
Easy to use and clear controls for volume and menu mean that the focus of a presenter will be on the presentation, not on running the projector. The LV-8320 makes it simple to switch between input sources at the touch of a button. Buttons which are familiar in look and feel to those of printers and copy machines fall easily to hand. For added convenience, the wireless IR remote control can be used.
Tab-Style Menu
The clear to read, white text on black background of the LV-8320's on-screen menu is easy to navigate. For added convenience, choose from 21 languages for the menu display.
Built-in Speaker
Even if you don't have an external sound system to use, the 10W high output speaker of the LV-8320 delivers clear, well produced sound for venues of varying sizes.
Quiet Operation and Closed Captioning
Give your audience the silent treatment with the quietness of the LV-8320. In Normal mode the projector runs at 34dB and that drops to 29dB in Quiet mode, allowing all ears to be on the presentation.
Closed Captioning
If you are presenting to a hearing impaired audience or in a venue with a high level of ambient noise, the LV-8320 can deliver closed captioning to make any difficult to understand dialogue perfectly clear.
Canon USA Projector and Lamp Limited Warranty
The LV-8320 projector is backed by Canon USA's Projector and Lamp Limited Warranty, which guarantees that it will be free from defects in workmanship and materials for 3 years from the date of original purchase, and the Lamp for 120 days from the date of original purchase.
Projector Protection Program (Triple P)
Add to that Canon USA's Projector Protection Program* (Triple P), a FREE service program that provides a loaner projector of equal or greater value in the event that a qualifying unit is in need of repair. Triple P is available on all Canon projector models during the Canon USA Projector and Lamp Limited Warranty.
Product Reviews
There are no reviews for this product.
Specifications
Brand
Canon
Power Requirements & Consumption
Approximate Consumption:
Normal Mode: 322W Eco Mode: 226W Standby Mode: 0.5W

Approximate Consumption:

This is the approximate power consumption with normal use.
Detailed Specifications
Lens:
F1.65-2.33 / f=15.47-24.53 mm

Lens:

One or more pieces of optical glass or similar material designed to collect and focus rays of light to form a sharp image on the film, paper, or projection screen.

Power Requirements:
100-240 VAC, 50/60 Hz

Power Requirements:

This is the battery or adapter necessary to power a device.

Watts:
245W

Watts:

A unit of power that measures the rate of energy conversion or transfer. Usually the electric power required by an appliance or device.

HDTV Compatibility:
Component Input: 1080i / 1035i / 720p / 575p / 575i / 480p / 480i HDMI Digital Video Input: 1080p / 1080i / 1035i / 720p / 575p / 575i / 480p / 480i

HDTV Compatibility:

Refers to a device's ability to output high definition audio and video. These devices often require HDMI cables to connect with a HDTV.
Physical Specifications
Dimensions:
13.8 x 3.8 x 10.9" / 35.05 x 9.65 x 27.69 cm

Dimensions:

The measurements of an object.

Weight:
7.5 lb / 3.40 kg

Weight:

The physical weight of the item without packaging.

Color:
White

Color:

The color of the item.
Brand
Brand:
Canon
Brand:
Canon
Image Display
Projector Display System:
0.59"" TFT Active Matrix x 3

Projector Display System:

This is the type of projection used by a projector. Common projection types are LCD, DLP, and CRT.

Pixels:
1,024,000

Pixels:

A single picture element of a digital photo.

Contrast Ratio:
2000:1

Contrast Ratio:

Measure of a display system.
Lens Specification
Focus Adjusting:
Manual

Focus Adjusting:

This is a fine-tune adjustment to make auto-focus more accurate on a lens.