Underwater Model Shoot with Ben Lowy (Sony)
Product #:

UUU391
Manufacturer #:

391
Join Sony Artisan Ben Lowy for an on-location, hands-on underwater shoot with models! Learn about the gear you'll need to protect your camera underwater, how to light for environmental portraits, and how Ben got the shots featured on this listing. Attendees will then be split into smaller groups, taking turns shooting underwater with Ben's assistance.
*Limited to 10 registrants!
*We will provide some Sony cameras and underwater housing units.
*We will have some masks/snorkels and weight belts to share, but please feel free to bring your own.
*This will take place at a private, residential pool near Fairfield, and its location will be sent out via email the week of the shoot. Keep an eye on your email!
*Please be prepared and aware that shooting underwater may be physically exhausting.
*There will be a trained lifeguard present for everyone's safety.

Sponsored by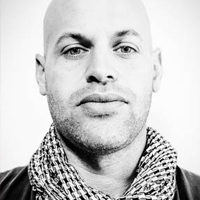 BEN LOWY
is an award-winning photographer based in New York City. He received a BFA from Washington University in St. Louis in 2002 and began his career covering the Iraq War in 2003. Since then he has covered major stories worldwide. In 2004 Lowy attended the World Press Joop Swart Masterclass, he was named in Photo District News 30 and his images of Iraq were chosen by PDN as some of the most iconic of the 21st century. Lowy has received awards from World Press Photo, POYi, PDN, Communication Arts, American Photography, and the Society for Publication Design. Lowy has been a finalist for the Oskar Barnak Award, a finalist in Critical Mass, included in Magenta Flash Forward 2007, as well as the OSI Moving Walls 16 exhibit. His work from Iraq, Darfur, and Afghanistan have been collected into several gallery and museum shows, and shown at the Tate Modern, SF MOMA, Houston Center for Photography, Invalides, and Arles. His work from Darfur appeared in the SAVE DARFUR media campaign.
In 2011 Lowy's Iraq | Perspectives work was selected by William Eggleston to win the Duke University Center for Documentary Studies/Honickman First Book Prize in Photography. The book is currently available and in stores now. In 2012, Lowy was awarded the Magnum Foundation Emergency fund to continue his work in Libya. In the same year, he received the International Center of Photography (ICP) Infinity Award for Photojournalism. In 2014, at the age of 35, Lowy received a Distiguished Alumni Award from Washington University in St Louis. In 2017 Lowy and his wife, photographer Marvi Lacar, won a Telly award for their Legacy short films. In 2018 the team won the National Geographic Wild to Inspire film short at the Sun Valley Film Festival.

Product Reviews
There are no reviews for this product.