Location Lighting with Rick Friedman
Product #:

UUU358
Manufacturer #:

UUU358
UPC:

UUU358
If you have ever wanted to perfect your use of speedlights, you won't want to miss this workshop with award-winning photographer Rick Friedman! Whether you are a professional or amateur, you will greatly improve your knowledge of lighting when you learn how to properly utilize speedlights.

We'll begin by creating interesting light with one speedlight and then progress to using multiple speedlights. You'll work with models and use different light modifiers, grip equipment, and radio triggers to obtain the desired lighting effects. If weather permits, we'll also move outside to get different shots along the building. You can plan on leaving feeling empowered to capture great images, no matter what lighting situation you come up against!
*Bring a camera, lenses, on-camera flashes, and lunch/snack.
*Rick will instruct using both Nikon and Canon systems.
*Attendees must already possess an understanding of ISO, shutter speed, aperture (FStop), and the function buttons of their speedlights.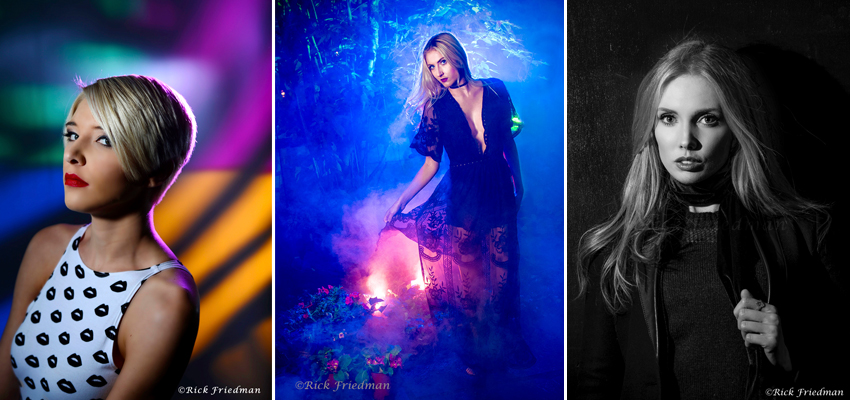 Product Reviews
Awesome Workshop
Reviewed on Thursday, March 20, 2014
By: Randy
I attended this workshop last year. Rick and his assistants do an awesome job! Not only did I learn a lot from this workshop... but Rick always made the most of every situation and I felt like I could ask any question at any time (in regards to the workshop). If you haven't been there... then I highly recommend it.
Rick Friedman Workshops
Reviewed on Wednesday, February 6, 2013
By: Bruchea
Have taken 2 of Rick's workshops/seminars in the past and may well attend in the future. No question too big or too small for Rick. Always provides helpful guidance whether complex or simple without making you feel like you shouldn't have asked. Informative and fun!!!
2011
Reviewed on Thursday, April 26, 2012
By: Anonymous
I took Rick's workshop in 2011. His workshop is really hands on and lots of fun! I learned so much about lighting and great tips!