Canon XA40 Professional UHD 4K Camcorder
Product #:

CNV2151
Manufacturer #:

3666C002
UPC:

013803317084
Canon XA40 4K UHD Pro Camcorder
Genuine Canon 20x High Definition Optical Zoom Lens
Advanced 4K UHD CMOS Pro Image Sensor
4K UHD & Advanced Full HD Recording Capabilities
Dual SD Card Slots
Simultaneous Dual Recording
Slow and Fast Motion Recording
3.0-inch LCD Capacitive Touchscreen with Tiltable Electronic Viewfinder
Intelligent Optical Image Stabilization System
Full Manual Control
Two Phantom-powered XLR Audio Inputs
Linear PCM 4-channel Support
Ultra-compact with Detachable Handle
High Definition Peaking for Focus Assist
Infrared Shooting Mode for Extreme Low-light Conditions
Connectivity to Various Inputs and Outputs
Assignable Buttons for Custom Shooting
Advanced Display Features: Color Bars, Zebra, & Test Tone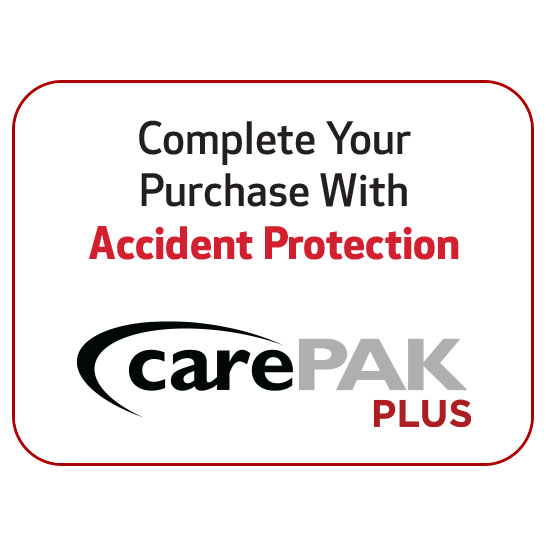 3.0-inch
2 SD/SDHC/SDXC memory card slots
8.29 Megapixels
Viewfinder Type:

0.24-inch TFT wide color LCD screen, approx. 1.56 million dots, 100% field of view
1/3"
4K:

4K Ultra High Definition
58mm
Focal Length: 3.67–73.4mm (35mm equivalent: 29.3–601mm)
f/1.8–2.8
Overview
The Canon XA40 4K UHD Pro Camcorder is designed for fast performance in both capture & transmission, & is excellent for the world of Electronic News Gathering (ENG), as well as documentary, journalistic, corporate & higher education video production. The camcorder features an advanced 4K UHD CMOS Pro Image Sensor, along with a powerful DIG!C DV 6 Image Processor, and a remarkable 20x High Definition optical zoom lens. The XA40 camcorder records expansive, high-quality 4K UHD video. Its dual SD card slots are compatible with universal SD, SDXC and SDHC memory cards, providing super-high capacity & ultra-fast data transfer. The compact XA40 features a detachable handle for low-angle shooting & portability. Its XLR inputs & an external microphone holder are featured when the handle is attached. Made with a light-weight design, the XA40 has a 1.56 million dot electronic viewfinder, & a 3.0" touch panel LCD, making it comfortable to operate for longer periods of time & many different environments.  This powerful and compact camcorder delivers the speed, quality & connectivity to drive a 24-hour news workflow.
Optics & Focus:
The Canon XA40 features a Genuine Canon 20x High Definition Optical Zoom Lens that has a highly versatile zoom range, with a 35mm equivalent of 29.3-601mm, to help record newsworthy footage near & far. Its impressive image quality is further enhanced by an 8-blade Circular Aperture design, which helps to avoid the "starburst" effect of light sources, which can occur in non-circular aperture designs. This allows out-of-focus areas to appear natural & smooth. Its endless-type focus, as well as its zoom control, features user-programmable direction & sensitivity modes. The zoom speed can be set to a variable, or constant speed setting (with 16 levels), & includes fast, normal or slow zoom speeds.  Its focus assist feature allows your focusing capability to be enhanced, & includes enlargement, which allows you to capture your subject in razor-sharp focus. This feature provides a 2x magnification of your subject, which is automatically cancelled when you begin recording. Also included is color peaking, which provides you with the shooting object's focused areas in natural colors.
Sensor & Screen:
The Canon XA40 is designed with an advanced 4K UHD CMOS Pro Image Sensor, which allows for impressive low-light performance, & helps you capture incredibly sharp & detailed high-definition video footage. This camcorder features a 1/2.3-inch, 8.29 Megapixel 4K UHD CMOS Pro Image Sensor, making it able to capture approx. 3840x2160 pixels. The sensor's high sensitivity helps the XA40 to provide vivid & accurate recording through a remarkable signal-to-noise ratio.
Its design features a low-luminance noise rating of +3 dB, making it able to capture clear & sharp images with amazing detail, even in low light. 
Its Dual Recording feature offers format choices that  can be found useful for many post-capture options. The AX40 is designed with a 3.0" (460,000 dot) LCD display, which provides high contrast & vivid colors. Its wide-view angle (over 80° at all angles) assists in composition versatility, & regular chromaticity adjustments, helping to ensure correct brightness & color reproduction. Its electronic viewfinder is a 0.24" tilt-type, color display, & has 100% field of view. The viewfinder has 1.56 million dots of resolution to assist in critical focus adjustment, with peaking applied if necessary. The viewfinder can tilt up to 45 degrees for low-angle shooting. A joystick is featured to the right of the viewfinder, where the thumb rests, allowing the control of camera settings on the viewscreen.
Image & Video:
The XA40 is designed with multiple recording modes, frame rates, & resolutions to  make it creatively flexible & adaptable to virtually any news-gathering environment. The XA40 can record to an SD card in 4K UHD & Full HD resolutions, using MP4 recording, at multiple bit rates, & even record simultaneously.
It features an HDMI terminal that supports FHD 60p output, which can be connected to a standard external SSD/HDD recorder, allowing you to convert your files to ProRes & DNx formats for post-production editing, as well as storage. It also features dual SD card slots that are compatible with all SD, SDHC & SDXC memory cards, which provides you with super-high capacity & ultra-fast data transfer. For safety, as well as convenience, its double-slot recording allows you to record simultaneously to both of the SD memory card slots, which provides an instant backup for your footage. Its Relay Recording feature allows the XA40 to automatically switch recording from one SD card to the other when the first card becomes full. Its Dual Recording function provides format choices that are useful for many types of post-production options.
The XA40 has a DiG!C DV 6 Image Processor, making you able to experience simultaneous recordings  in the web-ready MP4 format, at different bit rates. Its "native 24p recording" is a must for serious documentary work, because it matches the frame rate of a traditional film camera, which gives it the same feel & temporal motion for "film-like" quality.
Its Slow and Fast Motion Modes allow the XA40 to record a different frame rate than the playback frame rate, creating a fast or slow motion effect during playback. The camera is recording real frames & modifying the playback rate, so there is virtually no loss of quality, & the maximum image quality is maintained.
The XA40 has an interval recording function, which allows you to record frames at specified intervals. This function provides time-lapse recordings of up to 1200x, & slow motion down to 0.4x of the original speed. Full HD image quality is provided with Canon's XA series camcorders, but is greatly improved through the XA40's "Over Sampling HD Processing", which lets you record Full HD by effectively using the remarkable capabilities of the 4K UHD CMOS Sensor.
The XA40 Professional Camcorder delivers truly excellent image quality & reproduction, while its 20x Optical Zoom Video lens is able to maintain amazing quality throughout the zoom range. The XA40 offers a strong optical image stabilization system, which is used to help reduce image blur in a great variety of shooting situations. The image stabilization options can be selected manually, or the "Intelligent IS" function can be used as an automatic detection system to choose the proper stabilization mode for the situation.
Also featured is "Dynamic Mode", which provides electronic correction of roll & tilt. "Dynamic IS" is used for image stabilization at the wide end, & builds on translational stabilization, adding roll axis correction, vertical roll correction & horizontal roll correction for five-axis correction. This allows Image distortion to be reduced, even when shooting while in motion. "Macro IS" corrects angular & shift-type shake in wide-angle shots.
An "Infrared Mode" function is included to allow the capturing of video in  difficult lighting conditions with little to no ambient light. Compared to the XA25 and XA20, the XA40 can film at brightness levels that are approx. 1.4 times more sensitive, allowing low-light capture. This function removes the infrared cutoff filter from the optical path. The XA40's specially designed lens allows the infrared light to pass through to the image sensor.
Other Features:

Advanced Display Features: Zebra, Color Bars/Test Tone Color bars, & test tone can be selected & recorded. Enhanced zebra pattern (70% or 100%) indicates "blown out" or high brightness areas, which helps you set the proper exposure. The white balance control provides you with six available presets selectable through a variety of day & artificial light conditions (Daylight, Shade, Cloudy, Fluorescent, Fluorescent H and Tungsten), as well as two manual white balance settings. Color temperature may also be manually set from 2,000K to 15,000K in 100K increments.
 
The XA40 Professional Camcorder provides you with incredible control over the image, as well as immense creative freedom when it comes to inputs and outputs. A HDMI Output, Composite Video Output, USB Hi-Speed Terminal (2), XLR Audio Input, Microphone Input (3.5mm), Headphone Jack (3.5mm), and  Accessory Shoe (when handle is attached) are all included.
 
The XA40 Professional Camcorder is equipped with five assignable buttons, giving you the ability to set the specific preferences to meet your needs.
 
Its compact design, weighing less than three pounds including the detachable handle, lens hood, & battery, this Professional Camcorder is ideal for high–action shoots when both mobility & speed are essential. A detachable handle provides you with expanded audio performance & additional flexibility. Removing the handle makes the camcorder more compact for storage when travelling. 
 
The XA40 offers a variety of ways to record audio. Two XLR terminals, an internal stereo mini-jack mic terminal, or the camcorder's internal stereo mic allow you to have options for recording your audio. In addition to AAC 2ch audio, the XA40 offers support for high-quality linear PCM 4ch audio & manual gain control.
Product Reviews
There are no reviews for this product.
Specifications
Brand
Canon
Image Sensor
Sensor Type:
1/3-inch CMOS, RGB Primary Color Filter

Sensor Type:

Describes the makeup, build, and technology of the sensor that is in the camera.
Display & Viewfinder
Screen Size:
3.0-inch

Screen Size:

The size of the screen listed by height and width.

Display Type:
LCD panel with AR surface treatment

Display Type:

The type or brand of the screen.
Detailed Specifications
USB Terminal:
mini-B receptacle and Hi-Speed USB supported (output only)

USB Terminal:

This is a type of port used to connect a camera to a computer via USB cable.

Total Pixels:
Approx. 21.14 megapixels

Total Pixels:

The total amount of pixels. Describes the detail an image holds.

Image Stabilization:
Optical system (lens shift) + electronic stabilization

Image Stabilization:

This is a family of techniques used to reduce blurring associated with the motion of a camera during exposure. Image stabilization helps in low light situations using slower shutter speeds.

Compatible Media:
2 SD/SDHC/SDXC memory card slots

Compatible Media:

A storage medium that is compatible with your portable device, in a form that can easily be removed or accessed by a PC such as a type of memory card that is compatible with your camera.

Megapixels:
8.29 Megapixels

Megapixels:

A megapixel is one million pixels. It is commonly used to describe the resolution of digital cameras. For example, a 7.2 megapixel camera is capable of capturing roughly 7,200,000 pixels. The higher the megapixel number, the more detail the camera can capture. Therefore, the megapixel count is a significant specification to look for when buying a digital camera.
Shutter
Max Shutter Speed:
1/2000 sec.

Max Shutter Speed:

The fastest amount of time a shutter can remain open. This is practical for stopping motion completely.
A/V Mode
Audio Recording:
MP4: MPEG-2 AAC-LC (2ch)

Audio Recording:

Describes the camera's audio recording capability. Will describe the type of microphone and any additional XLR/miniphone jacks.
Physical Specifications
Dimensions:
Approx. 5.2 x 7.1 x 9.1 in. / 131 x 180 x 231mm (including lens hood, mic holder unit and handle unit)

Dimensions:

The measurements of an object.

Weight:
Approx. 2.5 lbs. (1120g) (includes lens hood, mic holder unit, handle unit, Battery Pack BP-820 and 1 memory card)

Weight:

The physical weight of the item without packaging.
Viewfinder Specifications
Viewfinder Type:
0.24-inch TFT wide color LCD screen, approx. 1.56 million dots, 100% field of view
Imaging & Exposure Control
White Balance:
Auto, Preset (Daylight, Shade, Cloudy, Tungsten, Fluorescent H, Fluorescent)

White Balance:

White Balance is the process of removing unrealistic color casts so that objects which appear white in person are rendered white in your photo.

Exposure Control:
Auto Mode: Smart Auto, Manual Mode: P, Tv, Av, M (Manual Exposure), SCN (Portrait, Sports, Snow, Beach, Sunset, Night, Low Light, Spotlight, Fireworks)

Exposure Control:

Controls to get the correct exposure for a photo.
Power System
Battery Type:
7.4V DC (Battery Pack)

Battery Type:

The type of battery for a device. Some cameras use single use alkaline while others use rechargeable lithium batteries.
Camera Attributes
Image Sensor Size:
1/3"

Image Sensor Size:

Refers to the actual physical size of the imaging sensor in the camera. A sensor that has the same dimensions as a 35mm frame of film is considered to be "full" frame. Other smaller sensor sizes are described in terms relative to a "full" sized sensor. (e.g. an APS-C 1.5x crop sensor)
Video Resolution
4K:
4K Ultra High Definition
A/V Details
HDMI Terminal :
HDMI™ mini connector

HDMI Terminal :

This is an output for HDMI cables for high definition playback.

Frame Rate:
4K UHD: 30p, 24p FHD: 60p, 30p, 24p

Frame Rate:

The frame-rate is the frequency of images of a movie that are displayed every second. The higher frame rate a movie has the smoother objects move in the movie.

Recording Formats:
File Format: MP4
Lens Specification
Lens Min. Focus Distance:
10mm (at wide end), 60cm (from lens front)

Lens Min. Focus Distance:

The shortest distance that a lens can focus.

Lens Filter Size:
58mm

Lens Filter Size:

The size of the filter that fits the lens.

Focal Length:
Focal Length: 3.67–73.4mm (35mm equivalent: 29.3–601mm)

Focal Length:

Focal Length

Maximum Aperture:
f/1.8–2.8

Maximum Aperture:

How wide a lens can be opened.

Optical Zoom:
20x Optical / 400x Digital

Optical Zoom:

Optical Zoom
In The Box
XA40
Lens Hood (with Lens Barrier)
Battery Pack BP-820
Compact Power Adapter CA-570
Handle Unit
Mic Holder
You May Also Like
Microphones
Product #: CNV4501

Our Price: $199.99
Video Camera Accessories
Product #: CNV4053

Our Price: $89.95
Hard Drives and Jump Drives
Product #: WSD1004

Our Price: $169.95