Canon XA11 Camcorder
Product #:

CNV2140
Manufacturer #:

2218C002
UPC:

013803290080
Canon XA11 Camcorder
With 20× optical zoom lens
1/2.84-inch HD CMOS Pro sensor
DIGIC DV 4 image processor
3.0-inch OLED touch panel
1560K-dot electronic viewfinder
Full HD recording at 50 fps
Canon Autofocus System
Pre-record buffer
Infrared shooting mode
LANC support
7.4 VDC battery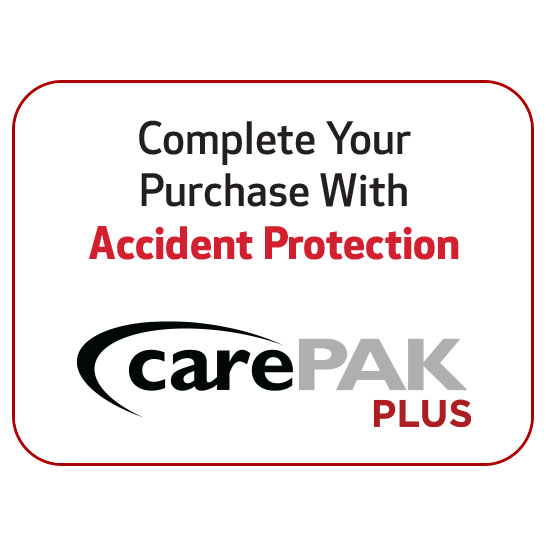 3" (7.5 cm)
Black
Viewfinder Type:

0.24" TFT wide color LCD screen, approx. 1.56 million dots, 100% field of view
Effective Pixels:

2.91 MP
1/2.84"
58mm
Overview
The Canon XA11 Camcorder designed for independent and documentary filmmakers. It sports a 20× optical zoom lens with a focal range of 3.67–73.4mm. The Canon native 1920×1080 CMOS sensor works with the DIGIC DV 4 image processor to provide minimum noise and vibrant colors. This camcorder has a 3.0-inch OLED touch panel and 1560K-dot electronic viewfinder for video preview and composition. The audio is recorded simultaneously while shooting a video with the integrated microphone. The camcorder has two memory card slots that accept SD, SDHC, and SDXC cards. You can control the camera from a distance with the LANC control via the built-in 2.5mm stereo mini-jack. The intelligent battery system shows the remaining run-time on the OLED screen.
Optics and Focus
The Canon XA11 comes with a 20× optical zoom lens that offers a 35mm equivalent zoom range of 26.8–576mm. You can vary the aperture from f/1.8 to f/16. The camcorder features the Canon Auto Focus system that makes you shoot clear videos of a subject from a minimum distance of 0.4 inches on Macro setting. This closest focusing distance reaches to 23.6 inches throughout the zoom range. The 8-blade iris offers a smooth bokeh quality. You can set the zoom speed to one of the five settings namely, Variable, Constant, Fast, Normal, and Slow. A 58mm filter can be attached to the front thread. The camcorder has a variable shutter speed of 1/6th to 1/2000th of a second.
Sensor and Screen
The Canon camcorder works on a 1/2.84-inch HD CMOS Pro sensor that offers a minimum subject illumination of 1.0 lux in low-light shooting conditions. You can use the 3.0-inch OLED touchscreen to view the 460K-dot live imagery, and playback recorded videos. The touchscreen can be tilted vertically up to 45° to use the camcorder from different angles. You can use the selectable zebra bars between 70–100% to facilitate exposure adjustment. Alternatively, you can use the 1560K-dot electronic viewfinder that has 100% frame coverage. The adopter of the EVF is adjustable from + 2.0 to -5.
Image and Video
You can shoot Full HD videos with a maximum bit-rate of 28 Mbps at 50 fps for AVCHD. The camera also offers 1080p recording for MP4 format at 50 fps with the highest bit-rate of 35 Mbps. Thanks to the DIGIC DV 4 image processor, the effects of noise are suppressed when shooting in low light. Also, the processor allows you to encode videos in two different formats at the same time. The camcorder has the infrared shooting mode that allows you to shoot in dark conditions.
Other Features
The camcorder offers audio recording with its integrated microphone and two XLR inputs that are located on the detachable handle. You can mount other equipment such as an LED panel to the top accessory shoe. The dual media card slots allow you record the same video in different formats and bit rates. You can also use one slot as a primary and keep the second for backup. Additionally, the camcorder switches the recording location from the first card to the second when the prior gets full. The camera runs on a 7.4 VDC battery.
Product Reviews
There are no reviews for this product.
Specifications
Brand
Canon
Image Sensor
Sensor Type:
HD CMOS Pro sensor

Sensor Type:

Describes the makeup, build, and technology of the sensor that is in the camera.
Display & Viewfinder
Screen Size:
3" (7.5 cm)

Screen Size:

The size of the screen listed by height and width.

Monitor Resolution:
Approximately 460,000 dots

Monitor Resolution:

A measurement of the LCD Monitor's resolution not by width by height, but rather the total amount of dots.
Detailed Specifications
Type of Microphone:
Stereo (using electret condenser microphone)

Type of Microphone:

Type or brand of microphone used to capture audio.

Manual Exposure:
Available

Manual Exposure:

Manual exposure is a camera mode which is non-automatic, and requires the photographer to set their own aperture and f-stop for each shot. This mode does not rely on the camera' s internal metering system, but requires you rather to take a reading with a separate flashmeter to determine correct settings. When using external flash units, your camera should be adjusted manually.

Audio:
Linear PCM 4-channel or 2-channel, 16-bit/48 kHz

Audio:

This is the type of audio recording or speaker on a camera.

Total Pixels:
3.09 MP

Total Pixels:

The total amount of pixels. Describes the detail an image holds.

External Power Supply:
7.4V DC (Battery Pack), 8.4V DC (DC IN)

External Power Supply:

This is an external power supply that is separate from a devices battery.

Frame Rate:
AVCHD: 60p, 60i, PF29.97, 24p; MP4: 60p, 30p, 24p

Frame Rate:

Not to be confused with burst rate for still images, "Frame Rate" refers to the amount of frames per second (fps) that are recorded during video capture.

Minimum Illumination:
Auto Mode: 1.0 lux (Auto Slow Shutter); Low Light Mode: Approx 0.1 lux

Minimum Illumination:

Minimum illumination indicates the minimum amount of light required to see a 'useful' image generated by a camera. It is measured with a light meter and the specification is expressed in lux. When comparing minimum illumination specifications, it is important to know the conditions under which measurements were made, because the specifications vary with parameters such as video levels, shutter speed, gain, and F-number.

Image Stabilization:
Optical system (lens shift) + electronic stabilization; Control Modes: Dynamic IS, Powered IS, Macro IS, Tripod Mode; IS Modes other than Intelligent IS: Standard IS, IS Off

Image Stabilization:

This is a family of techniques used to reduce blurring associated with the motion of a camera during exposure. Image stabilization helps in low light situations using slower shutter speeds.

Microphone Terminal:
3.5mm diameter stereo mini-jack, MIC/LINE switching possible

Microphone Terminal:

This is a port for microphone input.
Shutter
Shutter Speeds:
1/6 to 1/2000 per sec (depending on frame rate and operating mode)

Shutter Speeds:

The amount of time the shutter stay open for exposure. Measured in fractions of seconds.
A/V Mode
Video Recording System:
Compression: MPEG-4 AVC/H.264; File Format: AVCHD Ver 2.0 Compliant (AVCHD Progressive), MP4

Video Recording System:

Describes the camera's video recording capability. Will describe the camera's video recording system, image sensor, video resolution, as well as other pertinent information related to the camera's video recording.

Audio Recording:
AVCHD: Linear PCM (2ch)/ Dolby Digital (2ch); MP4: MPEG-2 AAC-LC (2ch)

Audio Recording:

Describes the camera's audio recording capability. Will describe the type of microphone and any additional XLR/miniphone jacks.
Physical Specifications
Dimensions:
Approx. 4.3 x 3.3 x 7.2" (10.92 x 8.38 x 18.29cm) (excluding lens hood, mic holder unit and handle unit); Approx. 4.5 x 3.3 x 9.1" (11.43 x 8.38 x 23.11cm) (including lens hood; excluding mic holder unit and handle unit); Approx. 5.2 x 7.1 x 9.1" (13.21 x 18.03 x 23.11cm) (including lens hood, mic holder unit and handle unit); All dimensions exclude the grip belt

Dimensions:

The measurements of an object.

Weight:
Approx. 1.6 lbs (0.73kg) (body only); Approx. 2.5 lbs (1.13kg) (includes lens hood, mic holder unit, handle unit, Battery Pack BP-820 and 1 memory card); Grip belt included for all values

Weight:

The physical weight of the item without packaging.

Color:
Black

Color:

The color of the item.
Viewfinder Specifications
Viewfinder Type:
0.24" TFT wide color LCD screen, approx. 1.56 million dots, 100% field of view
Imaging & Exposure Control
White Balance:
Auto, Preset (Daylight, Shade, Cloudy, Tungsten, Fluorescent H, Fluorescent), Color Temperature Settings (2,000-15,000K), Set (1/2)

White Balance:

White Balance is the process of removing unrealistic color casts so that objects which appear white in person are rendered white in your photo.
Recording Data
Color Space:
RGB primary color filter

Color Space:

Digital cameras use additive RGB gamuts to capture color in numerical values. This refers to the options of various color spaces that can be used. The most common are Adobe RGB and sRGB
Camera Attributes
Effective Pixels:
2.91 MP
Image Sensor Size:
1/2.84"

Image Sensor Size:

Refers to the actual physical size of the imaging sensor in the camera. A sensor that has the same dimensions as a 35mm frame of film is considered to be "full" frame. Other smaller sensor sizes are described in terms relative to a "full" sized sensor. (e.g. an APS-C 1.5x crop sensor)
A/V Details
Recording Media:
2 x SD/SDHC/SDXC
Recording Formats:
AVCHD: 28/24/17/5 Mbps; H.264: 35/24/17/9/3 Mbps; All variable bit rate, 4:2:0 color sampling
Lens
Focal Length:
3.67 to 73.4mm; 35mm Equivalent: 28.8 to 576mm (26.8 to 576mm with Wide View Angle)

Focal Length:

The distance between the film and the optical center of the lens when the lens is focused on infinity.
Lens Specification
Lens Min. Focus Distance:
20mm (at wide end), 60cm (from lens front) across zooming range

Lens Min. Focus Distance:

The shortest distance that a lens can focus.

Lens Filter Size:
58mm

Lens Filter Size:

The size of the filter that fits the lens.

Lens Aperture:
f/1.8 to f/16

Lens Aperture:

Range of Aperture size

Optical Zoom:
20x

Optical Zoom:

Optical Zoom
In The Box
Canon XA11 Camcorder
Lens Hood
Mic Holder (with Mounting Screw)
Handle Unit
CA-570 Compact AC Power Adapter
BP-820 Lithium-Ion Battery Pack (1780mAh)