Canon TS-E 24mm f/3.5L II Tilt-Shift Lens - Black
Product #:

CNL3007A
Manufacturer #:

3552B002
UPC:

013803108613
Canon TS-E 24mm f/3.5L II Tilt-Shift Lens
EF-Mount Lens/Full-Frame Format
Aperture Range: f/3.5 to f/22
Four UD Elements, One Aspherical Element
Subwavelength Coating
Rear Focusing System
Maximum Tilt: +/- 8.5°
Maximum Shift: +/- 12mm
Mount Rotation: +/- 90°
Locking Tilt-Shift Mechanism
Rounded 8-Blade Diaphragm
Color: Black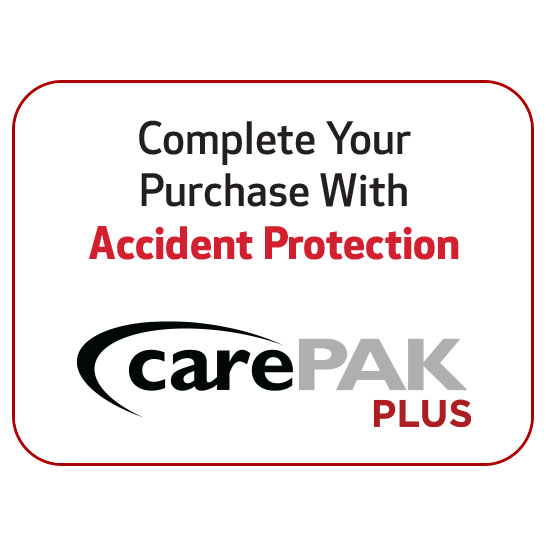 Overview

A superb refinement to a true Canon classic, the new TS-E 24mm f/3.5L II offers enhanced functionality and image quality in its most popular tilt-shift focal length. Designed with UD glass to minimize and compensate for chromatic aberrations and a specially coated aspherical element for the highest possible glare-free image quality, this tilt-shift lens features an angle of view of 84 on a full-frame camera.
New TS rotation lets users freely combine tilting and shifting within the range of +/- 90 in the direction of movement. The Tilt function has an enhanced range of movement of up to +/- 8.5, a revolving construction for both portrait and landscape shooting modes, locking, ergonomically-designed and easily operated tilt and shift knobs, uses a circular aperture for beautiful out-of-focus areas, and is constructed using only lead-free glass and has an SWC lens coating that controls ghosting and flare to a far greater degree than earlier coating technologies.
Product Reviews
Great lens
Reviewed on Wednesday, June 30, 2010
By: Anonymous
This is my first TS lens the picture quality, sharpness, color, and contrast is exceptional. I own several lenses and this has definitely one of the most sharpest pictures!! Although Tilt and Shift does take time getting used to This is a new lens for me and its far from frustrating. If anything I find it fun discovering new things that I have never had on any other lenses :)
Specifications
Brand
Canon
Physical Specifications
Dimensions:
Approx. 3.5 x 4.2" (8.89 x 10.67 cm)

Dimensions:

The measurements of an object.

Weight:
27.5 oz (780 g)

Weight:

The physical weight of the item without packaging.

Color:
Black

Color:

The color of the item.
Lens
Focal Length:
24mm

Focal Length:

The distance between the film and the optical center of the lens when the lens is focused on infinity.
Lens Specification
Lens Min. Focus Distance:
8.27 in.

Lens Min. Focus Distance:

The shortest distance that a lens can focus.

Lens Filter Size:
82 mm

Lens Filter Size:

The size of the filter that fits the lens.

Minimum Aperture:
f/22

Minimum Aperture:

How wide a lens can be opened.

Lens Magnification Factor:
0.34x

Lens Magnification Factor:

This is the magnifying factor of a lens. Macro lenses will often be described by their "magnification factor". A lens with a 1:1 magnification factor produces a projected image on the sensor which is the same as the subject.

Elements / Groups:
16 elements in 11 groups

Elements / Groups:

The individual pieces of glass that form the overall optical construction. Most lenses have between four and eleven elements to bend the light rays to ensure a perfectly formed image appears on the light sensitive surface, such as a film or CCD. The elements are arranged in groups and may be seen in specification sheets as, for example, 6 elements in 4 groups. That configuration may have two single elements and the other four grouped in pairs.

Lens Type:
Tilt Shift

Lens Type:

This is the type of lens.

Angle of View (diagonal):
84°

Angle of View (diagonal):

Area of a scene that a lens covers or sees. Determined by the focal length of the lens

Maximum Aperture:
f/3.5

Maximum Aperture:

How wide a lens can be opened.

Focus Type:
Auto / Manual

Focus Type:

The type of focus of the lens from full manual control to auto focus.

Mount Type:
Canon EF

Mount Type:

This is the mount type for the lens to attach to the camera body.
In The Box
- Front Cap & Rear Caps
- EW-88B Lens Hood
- Pouch
- Canon USA 1 Year Warranty
Included in Rental:
Canon 24mm F/3.5 Tilt-Shift
Caps
Hood
UV Filter
Case/Pouch