Canon REALiS WUX500 Pro AV 5000-Lumen WUXGA LCoS Projector
Canon
Product #:

CNO0071C002
Manufacturer #:

0071C002
UPC:

013803250732
Canon REALiS WUX500 Pro AV WUXGA Projector
With IR remote controller
Brightness of 5000 lumens
Dynamic contrast ratio of 2000:1
LCOS technology with AISYS enhancement
4-point independent keystone correction
Edge blending & manual lens shift
Built-In speaker
HDBaseT connectivity
NMPJ with Wi-Fi
Low power consumption
100–240 VAC power input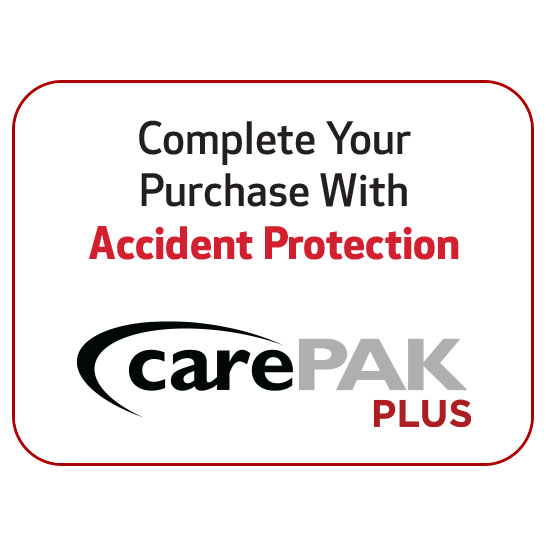 Overview
The Canon REALiS WUX500 Pro AV 5000-Lumen WUXGA LCoS Projector is an ideal choice for classrooms and conferences. It offers a maximum brightness of 5000 lumens and a 2000:1 dynamic contrast ratio to ensure clarity even in ambient noise. The REALiS WUX500 Pro projects imagery in a 1920×1200 resolution. Thanks to the LCOS technology with AISYS enhancement, the contrast and brightness of the display panels are optimized to ensure sharp images in almost any condition. The projector has an F2.8 equivalent F-stop to keep the intensity constant throughout the zoom range while preventing light loss. In the projector optics are dual-sided aspherical lens elements and ultra-low dispersion lenses for reducing chromatic aberrations along with ghosting and flare. The 4-point independent keystone correction lets you adjust the corners of the image independently. You may use the edge-blending function to merge images from multiple projectors. The projector can be used as a master to control up to 9 slave projectors. With different power management settings, you can lower the energy consumption of the unit. You can easily change the lamp and air filters while keeping the projector mounted on the ceiling.
Product Reviews
There are no reviews for this product.
Specifications
Brand
Canon
Display & Viewfinder
Display Type:
3-Chip 0.71" LCoS

Display Type:

The type or brand of the screen.
Detailed Specifications
Type of Outputs:
1 x 1/8" (3.5 mm) Mini Audio (Output); 1 x Ethernet (RJ45) LAN (Input/Output)

Type of Outputs:

The available outputs for video and audio on a camera.

Language Support:
Arabic; Czech; Danish; Dutch; English; Finnish; French; German; Hungarian; Italian; Japanese; Korean; Norwegian; Polish; Portuguese; Russian; Simplified Chinese; Spanish; Swedish; Traditional Chinese; Turkish
Max. Power Consumption:
Full Brightness: 365 W; Low Brightness: 295 W; Standby Mode (Lamp Off): 1.6 W

Max. Power Consumption:

Maximum power consumption that a scanner uses.

Type of Input Connector:
1 x HDMI Audio/Video (Input); 1 x DVI-I Video (Input); 1 x VGA (DE-15) Video (Input); 1 x HDBaseT (RJ45) Audio/Video, Control, Data, LAN (Input); 2 x 1/8" (3.5 mm) Mini Audio (Input); 1 x 1/8" (3.5 mm) Mini Remote (Input); 1 x RS-232C (Unspecified Connector) Control (Input); 1 x USB Service (Input); 1 x Ethernet (RJ45) LAN (Input/Output)

Type of Input Connector:

This is the type of input connector.
Physical Specifications
Dimensions:
13.3 x 5.4 x 14.6" (33.7 x 13.6 x 37.0cm)

Dimensions:

The measurements of an object.

Weight:
13.01 lb (5.9kg)

Weight:

The physical weight of the item without packaging.

Color:
White

Color:

The color of the item.
Power System
Power Input:
100 to 240 VAC, 50 / 60 Hz
Scanner Specifications
Light Source:
Lamp ( x NSHA)

Light Source:

Light source that is used for a scanner.
Detailed Specs
Other Resolutions:
Maximum: WUXGA
Camera Attributes
Aspect Ratio:
Native: 16:10
Scanner Data
Scan Size:
Horizontal: 15 - 75 kHz; Vertical: 50 - 85 Hz kHz Vertical: 50 - 85 Hz

Scan Size:

The size an image is scanned.
Image Display
Projector Lens:
f/2.8 (f = 21.7 - 39.0 mm)

Projector Lens:

The description of the projector lens.

Projector Brightness:
5000 Lumens

Projector Brightness:

This is the maximum brightness for a projector usually measured in Lumens. 2000 Lumens is considered good for small and portable projectors while 4500 Lumens is considered super bright and practical for large venues.
Lens Specification
Throw Ratio:
1.39 - 2.51:1
Lens Shift:
Vertical: 0 to 60%; Horizontal: ± 10%

Lens Shift:

Allows the lens to move.

Digital Zoom:
12x
Optical Zoom:
Manual: 1.8x

Optical Zoom:

Optical Zoom

Focus Type:
Manual

Focus Type:

The type of focus of the lens from full manual control to auto focus.
In The Box
Canon REALiS WUX500 Pro AV 5000-Lumen WUXGA LCoS Projector
Remote Control
2 x AA Batteries
Lens Cap
VGA Cable
Power Cord
You May Also Like
Projector Screens & Accessories
Flashtubes & Lamps
Product #: CNO0560B001

Our Price: $279.95