Canon REALiS WUX10 Mark II with DICOM Multimedia Projector (Gray)
Product #:

CNO4231B005
Manufacturer #:

4231B005
- Native WUXGA Resolution (1920 x 1200) - Widescreen Views - LCOS Technology with AISYS - 3200 Lumens - Newly-designed 1.5x Zoom Lens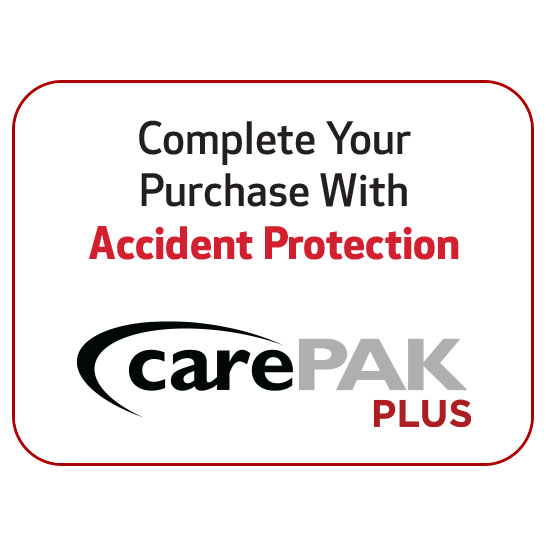 Overview
The REALiS WUX10 Mark II D is a high-performance WUXGA (1920 x 1200) resolution projector using LCOS technology, specifically designed to reproduce medical images in crisp and clear detail. This exceptional widescreen projector also features Canon's exclusive AISYS technology - with improved light efficiency, uniformity, and expanded color space for outstanding color reproduction, delivering razor-sharp image quality.
Featuring a new DICOM Simulation image mode setting, the REALiS WUX10 Mark II D can be calibrated to the DICOM14 standard- a grayscale display standard used by virtually every medical professional that utilizes images within the medical education industry. Other features of this widescreen projector include an HDMI terminal (version 1.3 deep color) for projection of high-quality digital images and uncompressed 1080p video, as well as a built-in network connection for remote network operation.
The REALiS WUX10 Mark II D is the perfect choice for medical schools that require a projector that can deliver high-resolution images with exceptional detail and clarity.
Native WUXGA Resolution (1920 x 1200)
To match the increasing demand for widescreen, the REALiS WUX10 Mark II D allows you to display true widescreen content in high resolution WUXGA, perfect for displaying the fine detail required when viewing X-rays, CAT scans, and MRIs from your PACS workstation. The WUXGA resolution of the REALiS WUX10 Mark II D offers a significantly larger display range than SXGA+ projectors, capable of reproducing even the smallest details with razor-sharp precision. In addition, the REALiS WUX10 Mark II D allows for the medical education data produced on your widescreen laptop to be projected without any compression, displaying the entire screen in its true proportions, just as it appears on your laptop.
Widescreen Views
The REALiS WUX10 Mark II D allows for data produced on your high resolution widescreen PC or laptop to be projected accurately, displaying the entire screen in its true proportions, just as it appears on your computer monitor screen.
To match the increasing demand for wide screen, the REALiS WUX10 Mark II D allows you to display true wide screen 1080p content in high resolution WUXGA, without compression.
LCOS Technology with AISYS
With Canon LCOS projectors, you get all the brilliance and image sharpness of innovative LCOS technology, in an ultra-portable and affordable projector unlike any others on the market. It's the right choice for displaying bright, big-screen images without darkening the conference room or classroom.
LCOS (Liquid Crystal On Silicon) has taken projectors to a whole new level. This new technology means higher resolution images, seamless images with no flickering or "screen door" effect, quick image response for better looking moving images, smooth rendition of fine lines, seamless photo reproduction, sharp display of small text, and crisp blacks.
But only Canon realizes the full potential of LCOS technology by combining it with our proprietary and improved 3rd generation AISYS Engine, our patented optical light engine for achieving brightness and high contrast using LCOS panels. AISYS has three components: the illumination system; the color separation and combination system; and the LCOS panels. Only Canon's innovative, breakthrough AISYS technology achieves the right balance of contrast, brightness and compact size to maximize the performance of LCOS. Plus, our new advanced AISYS optical engine features new optical elements, redesigned polarizing beam splitters, and a reconfigured optical layout. The result is improved light efficiency, uniformity and expanded color space.
With the new AC lamp system of the REALiS WUX10 Mark II D and the AISYS optical system the images you project are brighter, with truer color. The purity of red and green is enhanced over that which is possible with conventional DC lamps, giving a more life-like depth to the colors on the screen. In addition, the new lamp system boasts an extended operating life, up to 2,000 hours in normal mode and up to 3,000 hours in quiet mode.
3200 Lumens
The REALiS WUX10 Mark II D projects with 3200 Lumens. Canon's exclusive AISYS Optical Engine AC lamp system delivers incredible image quality and brightness. The 1000:1 contrast ratio ensures deep blacks and bright whites.
Pure, high-contrast color reproduction creates images with crisp depth and dimension, ideally suited for conveying texture and materials. Colors remain crisp, with superior color balance, perfect for presentations incorporating high-quality visuals.
Newly-designed 1.5x Zoom Lens
The REALiS WUX10 Mark II D's new 1.5x zoom lens suppresses the distortion of images to the maximum extent. Made possible by a lens design technology Canon has accumulated in the past, the new REALiS WUX10 Mark II D is able to project images more faithfully.
The lens also features a 10:0 lens offset, which maintains the lower edge of projected images. The lower edge of the projected image matches the optical axis of the lens. This permits projection of high-quality images without the deterioration in image quality caused by keystone correction.
You can easily change the screen size to accommodate various venues and/or applications. It is now easier to set up the projector perpendicular to the screen without having to tilt the projector, or use the keystone correction.
DICOM Simulation Mode
The new REALiS WUX10 Mark II D features a new DICOM Simulation image mode setting, that allows the projector to be calibrated to the DICOM14 standard- a grayscale standard display function used by virtually every medical professional that utilizes images within the medical education industry. Images such as X-rays, CAT scans, and MRIs that are typically displayed on DICOM compliant monitors can now be projected with the REALiS WUX10 Mark II D- using the same DICOM standard. This new feature is recommended for use in medical schools for training and educational use only.
A built-in, easy to use calibration tool allows you to configure the projector to match the brightness of the environment that the image is being displayed. With 21 steps of preset gamma adjustments, the new REALiS WUX10 Mark II D gives you greater flexibility when calibrating the projector in the variable lighting conditions of your conference or classroom setting.
Photo Mode
The REALiS WUX10 Mark II D's Photo Mode allows you to make precise adjustments to the projectors color temperature and color level.
Ambient light can cause changes in the accuracy of the colors being projected. The photo mode allows you to make adjustments to the projector based on the lighting condition of the room to ensure optimum color accuracy. This feature is particularly useful when displaying photography in a studio, wedding center, art museum, or gallery. Adjusted values can be saved in Photo Mode.
Advanced Color Management System
Your projection screen is your canvas with the REALiS WUX10 Mark II D's unparalleled color control. An easy-to-use Graphical User Interface lets you adjust your palette of colors to paint the picture you want for your audience. The WUX10 Mark II D's 6-axis (RGBCMY) color adjustment lets you fine-tune the hue and saturation of each of the primary and secondary colors. This high degree of control makes each projected image a masterpiece.
Full 10-Bit Color
The REALiS WUX10 Mark II D features the ability to process analog RGB and component signals, from input to display, in 10-bit resolution for higher-quality images.
HDMI Version 1.3 Deep Color
The REALiS WUX10 Mark II D is equipped with an HDMI terminal (version 1.3 deep color), supporting full HD 1080p signals provided by HDTV capable satellite and cable boxes, as well as Blu-Ray players. Connect an HD capable satellite and cable box, digital camcorder or Blu-Ray player to the HDMI terminal for instant display of high-definition video.
Network-ready RJ-45 Port
To maximize the usability of the REALiS WUX10 Mark II D, the new built-in network interface (RJ-45) enables centralized control and monitoring of multiple projector units from a networked PC. This makes it simple for an A/V team to operate ceiling mounted or remotely installed projectors from a PC screen, allowing fewer personnel to cover a larger service area.
The REALiS WUX10 Mark II D is compatible with industry-standard AMX, Crestron, and Extron controllers, making it possible to construct a sophisticated AV system. In addition, email alerts can be sent to the central PC to give notification of any malfunctions or service issues which may arise in a projector. The REALiS WUX10 Mark II D can also be externally operated through its RS-232 port.
Ease of Use and Flexibility
With dimensions of 11.0" W x 13.2" D x 4.5" H (284 x 336 x 114 mm) and a weight of only 10.8 lbs (4.9 kg), the REALiS WUX10 Mark II D is an ultra-portable and compact projector that's easy to carry and set up, wherever you need it. And with an array of advanced and well-designed features, it's also extremely easy to use.
Automatic Vertical Keystone Correction lets you project a perfect image by correcting for keystone distortion of +/- 20 degrees. Plus, depending on your requirements, you can use it for rear-projection, or you can mount it on the ceiling with an optional Ceiling Mount Adapter.
The Auto Set-up function performs four vital set-up configurations at the touch of a single button.
Once it's set up, operating your projector is easy with the help of Guidance Functions that display operating instructions in an on-screen window. A Graphical User Interface makes for easy operation, with three menus for quick access to display settings, image adjustments and system settings. You're never more than three steps away from any adjustment you need to make! Plus, front and rear infrared sensors let you control your REALiS WUX10 Mark II D with a wireless remote from in front of or behind the projector.
In the classroom or office, the projector's Spotlight feature dims your image except for the area you want everyone to pay attention to. That way, you can make sure your audience sees exactly what you want them to see. All the while, you can be sure your audience isn't distracted by fan noise. In Normal mode, the REALiS WUX10 Mark II D runs at 35dB; and in Quiet mode, it runs at 31dB.
The REALiS WUX10 Mark II D even has features that make it simple to turn off. You never have to wait for the projector to cool down before unplugging it and heading to your next meeting - the projector's fan continues to operate, powered by an internal charging system. You can also turn the projector off simply by unplugging it - a convenient feature when the projector is mounted on the ceiling and can't be operated directly.
When you're finished using your REALiS WUX10 Mark II D, you can use the Pin Code Lock and Function Key Lock to control its use. On top of all of that, the REALiS WUX10 Mark II D makes your life easier with its 3-year parts and labor warranty and 120-day lamp life warranty.
Product Reviews
There are no reviews for this product.
Specifications
Brand
Canon
Image Sensor
Sensor Type:
Wireless Infrared, Front / Back

Sensor Type:

Describes the makeup, build, and technology of the sensor that is in the camera.
Display & Viewfinder
Screen Size:
40"-300"

Screen Size:

The size of the screen listed by height and width.
Detailed Specifications
Lamp Type:
275W NSH (AC)

Lamp Type:

Type of light such as Filament lamps: Incandescent, Halogen, Halogen-IR; Discharge Lamps: Fluorescent, HID (High Intensity Discharge); HID Lamps: Mercury, HPS (High Pressure Sodium), MH (Metal Halide) and CMH (Ceramic Metal Halide); LED lamps

Mounting:
Ceiling / Rear / Ceiling and Rear

Mounting:

This is the mounting options for a device. Cameras are often mounted on a tripod, but there are other mounts to connect video cameras to bikes, cars, and other places.

Max. Power Consumption:
400W (normal) / 330W (quiet) / 11W (stand-by)

Max. Power Consumption:

Maximum power consumption that a scanner uses.
Physical Specifications
Dimensions:
11.2" x 4.5" x 13.2" (284 x 114 x 336mm)

Dimensions:

The measurements of an object.

Weight:
10.9 lbs. (4.94 kg.)

Weight:

The physical weight of the item without packaging.

Color:
Dark Gray

Color:

The color of the item.
Flash Attributes
Zoom Range:
1.5 x Powered

Zoom Range:

Refers to how wide the flash will spread the light. In an automatic flash zoom mode, the flash will detects the focal length of the lens mounted on your camera body, and adjust the light spread the flash emits to match the angle of view of your lens.
Camera Attributes
Aspect Ratio:
16:10
Image Display
Projector Lens:
F1.85-2.65, f= 21.8-31.9; 10:0, Fixed

Projector Lens:

The description of the projector lens.

Contrast Ratio:
1000:1

Contrast Ratio:

Measure of a display system.

Projector Throw Distance:
3.9 - 29.9 ft.

Projector Throw Distance:

Throw is the distance of a movie projector from the screen. It is the distance the image is thrown onto the screen, and it has a large effect on screen size. Often in home theatre individuals lack the correct throw distance in the room but can buy a short throw lens. There are also "long throw" lenses available.

Projector Brightness:
3200 Lumens

Projector Brightness:

This is the maximum brightness for a projector usually measured in Lumens. 2000 Lumens is considered good for small and portable projectors while 4500 Lumens is considered super bright and practical for large venues.
Lens Specification
Throw Ratio:
1.48 - 2.18:1
Focus Type:
Powered (Auto/Manual)

Focus Type:

The type of focus of the lens from full manual control to auto focus.
In The Box
Canon REALiS WUX10 Mark II with DICOM Multimedia Projector (Gray)
Remote Control (Includes 2 AAA-Type Batteries)
DVI to VGA Computer Cable
Component Video Adapter Cable
Power Cable
Lens Cap
Soft Carrying Case
You May Also Like
Projector Screens & Accessories
Screen
Product #: DAY76751

Our Price: $314.00