Canon PowerShot G3 X Digital Camera - Black
Canon
Product #:

CND2543
Manufacturer #:

0106C001
UPC:

013803254754
1.0-inch, 20.2 Megapixel High-Sensitivity CMOS sensor
Powerful DIGIC 6 Image Processor
Bright f/2.8–5.6, 25x Optical Zoom (24–600mm)
Selfie-ready multi-angle capacitive 3.2" touch panel (Tilt) LCD
High-Speed AF (approx. 0.20 sec.)
For easy Wi-Fi, built-in NFC (Near Field Communication)
1080p Full HD video (60p/30p/24p options)
Compatibility with the Canon Connect Station CS100
Star Mode
Dust- and water-resistant construction
Related mobile apps: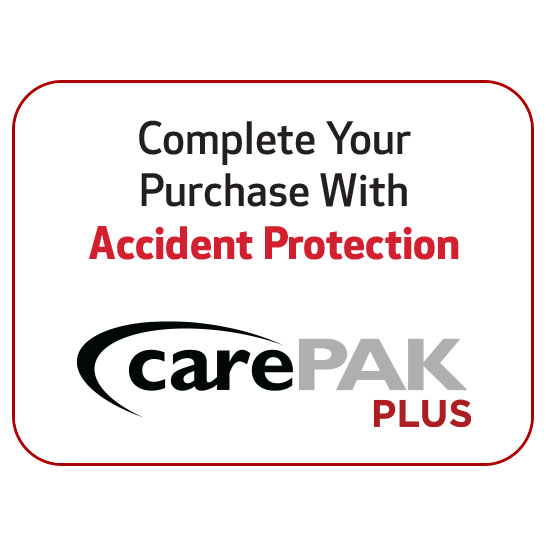 3.2"
SD/SDHC/SDXC and UHS-I Memory Cards
20.2 MP
Full HD 1920 x 1080: 59.94 fps; Full HD iFrame: 1920 x 1080: 29.97 fps; Full HD Star Time-Lapse Movie: 1920 x 1080: 14.985 fps / 29.97 fps; HD 1280 x 720: 29.97 fps; 640 x 480: 29.97 fps
Black
Viewfinder Type:

Supports Electronic Viewfinder EVF-DC1 (optional accessory)
TFT color liquid crystal
Digital camera with built-in flash, 25x Optical, 4x Digital and Approx. 100x Combined Zoom with Optical Image Stabilizer
f/2.8 (W), f/5.6 (T)
Overview
Capture distant scenes and subjects without compromising on quality with the Canon PowerShot G3 X Digital Camera - Black. It features a large 20.2 megapixel CMOS sensor with 25x optical zoom lens that ensures no subject or scene is far away. It also includes a 3.2-inch 1.62M-dot, multi-angle, tilting LCD touchscreen that lets you operate at odd angles and makes clicking selfies easier. The G3 X features an ergonomic design with multiple physical control points. It features a continuous ring on the lens barrel, exposure compensation dial, mode dial, front dial, and controller wheel to make easy adjustments.
Optics and Focus
The Canon lens offers an aperture range of f/2.8-5.6 that allows you to operate in a variety of conditions. The lens also covers a zoom range from a wide angle 24mm equivalent to a 600mm telephoto equivalent. It features a 25x optical zoom and 4x digital zoom that offers respectable magnification capabilities. With a built-in Intelligent Image Stabilization system, the G3 X camera provides sharp images when operating with long shutter speeds and telephoto focal lengths. The camera features a high-speed autofocus system that locks onto a subject in a mere 0.14 seconds. Focusing is also accurate due to the implementation of 31 focus points on the frame.
Sensor and Screen
The G3 X camera features a 20.2 megapixel 1-inch CMOS sensor that produces high-resolution stills and full HD video recording capabilities. The sensor offers notable low-light quality and with a sensitivity of ISO 12800. It provides effective low-light sensitivity with minimal noise and enhanced clarity that ensures impressive photos even in dimly-lit environments. The sensor also enables RAW imaging with 14-bit signal processing to provide high image quality and better post-processing capabilities. The 3.2-inch, 1.62M-dot, tilting LCD touchscreen allows you to take selfies and work at odd angles. The 1.62M-dot resolution of the screen displays sharp, clear images for video and frame composition.
Image and Video
The camera incorporates a DIGIC 6 Image Processor that contributes to the overall speed and enables high-speed AF and a full-resolution continuous shooting rate of 5.9 fps with no buffer limit. It can capture digital stills at a fantastic resolution of 5472 x 3648 pixels. The G3 X offers full HD 1080p video recording up to 60 frames per second.
Other Features
The Canon PowerShot G3 X Digital Camera - Black also includes an external microphone, a headphone jack, and an HDMI output for quick playback on your widescreen TV. Due to its built-in WiFi connectivity, it offers seamless and instant transfer of photos and videos to mobile devices, computers, and even social media sites. You can even link your smartphone to the camera using NFC. With a dedicated Mobile Device Connect button, the process of connecting your mobile devices is further simplified. Once connected, a mobile device can also be used to control and release the shutter, self-timer, flash, and zoom from a remote location.
Product Reviews
There are no reviews for this product.
Specifications
Brand
Canon
Image Sensor
Sensor Type:
High-Sensitivity CMOS sensor

Sensor Type:

Describes the makeup, build, and technology of the sensor that is in the camera.
Display & Viewfinder
Screen Size:
3.2"

Screen Size:

The size of the screen listed by height and width.

Monitor Resolution:
1.62 million

Monitor Resolution:

A measurement of the LCD Monitor's resolution not by width by height, but rather the total amount of dots.
Detailed Specifications
Flash Exposure Compensation:
±2 stops in 1/3-stop increments

Flash Exposure Compensation:

A technique to compensate a measured exposure level against other factors which may render a less-optimal image.

Compatible Media:
SD/SDHC/SDXC and UHS-I Memory Cards

Compatible Media:

A storage medium that is compatible with your portable device, in a form that can easily be removed or accessed by a PC such as a type of memory card that is compatible with your camera.

Megapixels:
20.2 MP

Megapixels:

A megapixel is one million pixels. It is commonly used to describe the resolution of digital cameras. For example, a 7.2 megapixel camera is capable of capturing roughly 7,200,000 pixels. The higher the megapixel number, the more detail the camera can capture. Therefore, the megapixel count is a significant specification to look for when buying a digital camera.
Shutter
Shutter Speeds:
1–1/2000 sec.; 15–1/2000 sec. (in Tv & M mode); BULB, 30, 25, 20 (in M mode only)

Shutter Speeds:

The amount of time the shutter stay open for exposure. Measured in fractions of seconds.

Self Timer:
Off, Approx. 2 sec. delay, Approx. 10 sec. delay, Custom

Self Timer:

Allows a delay between pressing the shutter release button and the actual firing of the shutter. Commonly used to give photographers time to put themselves in the shot and to take photos without having to physically have their hands on the camera during exposure.
A/V Mode
Video Resolution:
Full HD 1920 x 1080: 59.94 fps; Full HD iFrame: 1920 x 1080: 29.97 fps; Full HD Star Time-Lapse Movie: 1920 x 1080: 14.985 fps / 29.97 fps; HD 1280 x 720: 29.97 fps; 640 x 480: 29.97 fps

Video Resolution:

The measurement in height x width of a captured video file. Common sizes are VGA, 720p, and 1080p.
Physical Specifications
Dimensions:
(W x H x D) 4.85 x 3.01 x 4.15 in. (123.3 x 76.5 x 105.3 mm)

Dimensions:

The measurements of an object.

Weight:
1.62 lb. / 733g (including battery and memory card); 1.52 lb. / 690g (camera body only)

Weight:

The physical weight of the item without packaging.

Color:
Black

Color:

The color of the item.
Flash Attributes
Built-in Flash:
Auto, On, Slow Synchro, Off

Built-in Flash:

A flash that is embedded or part of the camera. Built-in flashes are found in both DSLR and Point & Shoot cameras. Although practical because of their small size and ease of use, built-in flashes are often ineffective and/or unflattering as a main source of light.

Operating Range:
2.0 (60cm) –22 ft. (6.8m) (W), 2.8 ft. (85cm) – 10 ft. (3.1m) (T)
Recycle Time:
10 sec. or less (battery voltage: 7.4 V)

Recycle Time:

The amount of time a camera or flash takes to reset the flash between shots. This is generally measured when the flash is being fired at maximum power.
Interface
Direct Print Capable:
Direct connection to Canon SELPHY, PIXMA Photo Printers & PictBridge compatible printers

Direct Print Capable:

Allows camera to connect directly with a compatible photo printer and make prints without the need of a computer.

Video Output Terminal:
NTSC/PAL

Video Output Terminal:

A terminal for video output.

Audio Output:
Stereo

Audio Output:

An audio output jack for a device.
Viewfinder Specifications
Viewfinder Type:
Supports Electronic Viewfinder EVF-DC1 (optional accessory)
Imaging & Exposure Control
White Balance:
Auto, Day Light, Shade, Cloudy, Tungsten, Fluorescent, Fluorescent H, Flash, Custom1–2

White Balance:

White Balance is the process of removing unrealistic color casts so that objects which appear white in person are rendered white in your photo.

Meter Modes:
Evaluative, Center Weighted Average, Spot

Meter Modes:

The various modes in which the camera will measure light. Most DSLRs and some advanced point and shoots have the ability to meter an entire scene (matrix/evaluative) or a specific point (centerweighted/spot)

Exposure Control:
Manual Exposure, Program Shift, Safety Shift, AE Lock

Exposure Control:

Controls to get the correct exposure for a photo.

Exposure Compensation:
Still Images: ±3 stops in 1/3-stop increments; Videos: ±3 stops in 1/3-stop increments (not available during shooting)

Exposure Compensation:

Refers to the option for the user to override the internal light meter in the camera to either OVER or UNDER expose based on middle/18% gray. This is especially useful when photographing either extremely white/bright scenes or when in very dark/dimly lit scenarios.

ISO Speed:
Auto, ISO 125/160/200/250/320/400/500/640/800/1000/1250/1600/2000/2500/3200/ 4000/5000/6400 (When in Auto mode); Max. ISO Speed 12800 (When in P mode); Expansion to ISO 25600

ISO Speed:

The ISO speed setting dictates sensitivity to light. The higher the ISO speed, the more sensitive the film or digital sensor is to light. Higher ISOs have the effect of noise in an image. The actual ISO at which the noise occurs varies from camera to camera. Low ISOs are generally used for brighter lighting conditions and high ISOs are often used for low light or action shots.
Power System
Playback Time:
Approx. 6 hr.

Playback Time:

This is the maximum playback time dependent on the products battery.

AC Adapter:
AC Adapter Kit CA-PS700 (ACK-DC80)

AC Adapter:

The type of AC adapter.

Shooting Capacity:
Continuous Shooting: Normal in Auto/P modes: Approx. 5.9 shots/sec. (When set to One-Shot); AF in P mode: Approx. 3.2 shots/sec. (When set to Servo AF)
Monitor Specifications
Panel Type:
TFT color liquid crystal

Panel Type:

Type of LCD monitor.
Erasing Specifications
Erase Modes:
Select Image, Select Range, Select All Images

Erase Modes:

Erases images.
Camera Attributes
Image Sensor Size:
1.0"

Image Sensor Size:

Refers to the actual physical size of the imaging sensor in the camera. A sensor that has the same dimensions as a 35mm frame of film is considered to be "full" frame. Other smaller sensor sizes are described in terms relative to a "full" sized sensor. (e.g. an APS-C 1.5x crop sensor)

Camera Type:
Digital camera with built-in flash, 25x Optical, 4x Digital and Approx. 100x Combined Zoom with Optical Image Stabilizer

Camera Type:

The type of camera. Examples: SLR, point and shoot, mirrorless.
Lens
Focusing Range:
Auto/Manual: 2.0 in. (5cm) - infinity (W), 2.8 ft. (85cm) - infinity (T); Normal: 2.0 in. (5cm) - infinity (W), 2.8 ft. (85cm) - infinity (T); Macro: 2.0 in. - 1.6 ft. (5–50cm) (W)

Focusing Range:

The range a camera is able to focus on for a certain image.

Focal Length:
8.8 (W) – 220 (T) mm (35mm film equivalent: 24–600mm)

Focal Length:

The distance between the film and the optical center of the lens when the lens is focused on infinity.

Auto Focus System:
TTL Autofocus (Continuous, Servo AF), Manual Focus

Auto Focus System:

The type of auto focus sytem.
Lens Specification
Lens Type:
Zoom Lenses

Lens Type:

This is the type of lens.

Maximum Aperture:
f/2.8 (W), f/5.6 (T)

Maximum Aperture:

How wide a lens can be opened.

Digital Zoom:
4x
Optical Zoom:
25x

Optical Zoom:

Optical Zoom
In The Box
Canon PowerShot G3 X Digital Camera - Black
Lens Cap (with Strap)
Neck Strap NS-DC11
Battery Pack NB-10L
Battery Charger CB-2LC