Canon PowerShot ELPH 180 Digital Camera - Silver
Canon
Product #:

CND2555
Manufacturer #:

1093C001
UPC:

013803269536
PowerShot ELPH 180
8x Optical Zoom with Optical Image Stabilizer
Capture images with flexibility & ease
20.0 Megapixel CCD sensor
DIGIC 4+ Image Processor
Auto Zoom feature
Smart AUTO selects proper settings
ECO Mode for longer battery life
Capture 720p HD video
Color: Silver
Related mobile apps: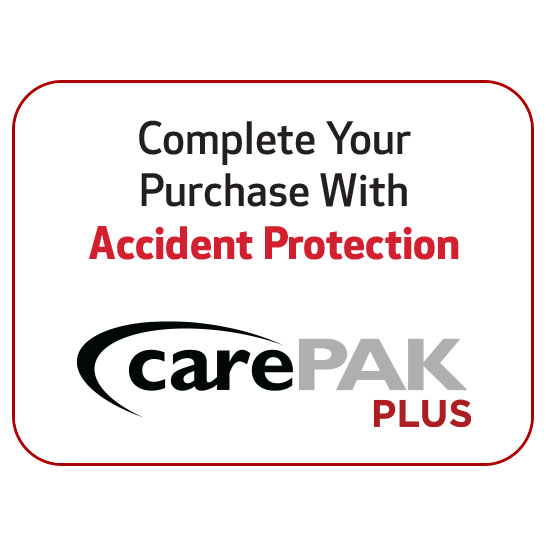 Overview
The Canon PowerShot ELPH 180 Digital Camera - Silver is a high performance imaging device for those seeking ease of use and great quality imaging. Clicking pictures in a variety of conditions is easy with this camera. The silver finish of this camera makes it look stylish.
Optics and Focus
The 8x Optical Zoom with Optical Image Stabilizer helps you capture images that are sharp and vivid. Optical Image Stabilization is a feature that physically counteracts the effects of sudden jerks to stabilize the lens, helping you capture blur-free images. Use this feature to capture wild life shots that delight your friends and family.
Sensor and Screen
The Canon PowerShot ELPH 180 Digital Camera incorporates a 20.0 Megapixel CCD sensor and a DIGIC 4+ Image Processor that can combine to give sharp and vivid images. The sensor in this camera is highly sensitive, letting you click images with accurate colors.
Image and Video
This point-and-shoot camera can capture 720p HD video, letting you be ready for recording impromptu scenarios as they develop right in front of you. This camera is ideal for those seeking a simple user experience, because it has a Smart AUTO feature. Based on predefined shooting situations, the Smart AUTO functionality seamlessly selects the proper settings. This camera can help you conveniently take blur-free shots because it includes the Digital IS functionality. It can also capture images with fun effects like Fisheye Effect, Toy Camera Effect ,and Monochrome. These modes let you capture images that can be used for different kinds of decorative purposes. Enable the Auto Zoom feature to let your camera automatically zoom in and focus on the subject, letting you prepare to click the capture button at the right moment.
Other Features
This point-and-shoot camera incorporates the ECO Mode that helps reduce power consumption for longer battery life. Using this camera is easy on a day-to-day basis. The help button further simplifies the user experience, helping you quickly resolve issues on the go.
Product Reviews
There are no reviews for this product.
Specifications
Brand
Canon
Image Sensor
Sensor Type:
CMOS

Sensor Type:

Describes the makeup, build, and technology of the sensor that is in the camera.
Display & Viewfinder
Screen Size:
2.7-inch

Screen Size:

The size of the screen listed by height and width.

Display Type:
LCD

Display Type:

The type or brand of the screen.
Detailed Specifications
Compatible Media:
SD card

Compatible Media:

A storage medium that is compatible with your portable device, in a form that can easily be removed or accessed by a PC such as a type of memory card that is compatible with your camera.

Megapixels:
20MP

Megapixels:

A megapixel is one million pixels. It is commonly used to describe the resolution of digital cameras. For example, a 7.2 megapixel camera is capable of capturing roughly 7,200,000 pixels. The higher the megapixel number, the more detail the camera can capture. Therefore, the megapixel count is a significant specification to look for when buying a digital camera.
A/V Mode
Video Resolution:
720p HD

Video Resolution:

The measurement in height x width of a captured video file. Common sizes are VGA, 720p, and 1080p.
Physical Specifications
Dimensions:
3.7 x 2.1 x 0.9 in.

Dimensions:

The measurements of an object.

Color:
Silver

Color:

The color of the item.
Power System
Battery Type:
NB-11L

Battery Type:

The type of battery for a device. Some cameras use single use alkaline while others use rechargeable lithium batteries.
Camera Attributes
Camera Type:
DSLR

Camera Type:

The type of camera. Examples: SLR, point and shoot, mirrorless.
Bodies and Kits
Body Only:
Body Only

Body Only:

Indicates the item is only the body of the camera, and does not include any lenses
In The Box
PowerShot ELPH 180 Silver
Wrist Strap WS-800
Battery Pack NB-11L
Battery Charger CB-2LF
Leaflet Getting Started
You May Also Like
Product #: CND2805

Our Price: $16.00

Product #: CND2806

Our Price: $13.00

Product #: CND2802

Our Price: $99.00