Canon PIXMA G3200 Wireless MegaTank All-in-One Inkjet Printer
Product #:

CND6452
Manufacturer #:

0630C002
UPC:

013803281156
Canon PIXMA G3200 Wireless MegaTank Inkjet Printer
For Windows, Apple, and Android systems
MegaTank Integrated ink system
8.8 ipm for black and white
5 ipm for color
4800×1200 dpi
Built-in Wi-Fi and USB 2.0
Flatbed and ADF scanner
Contact Image Sensor
Copier with 25-400% enlargement
Color: Black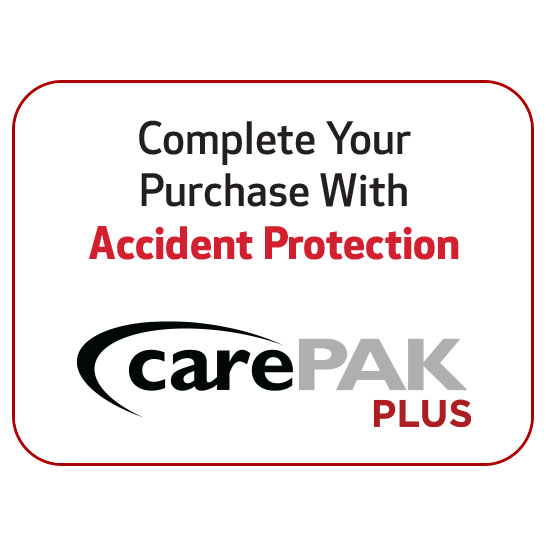 4800 x 1200 dpi
Black
Black: 8.8 ipm; Color: 5 ipm; Borderless 4 x 6" / 10.2 x 15.2 cm Photo: 60 seconds
Ink Type:

Pigment: Black; Dye: Cyan, Magenta, Yellow
600 x 1200 dpi
Overview
The Canon PIXMA G3200 Wireless MegaTank Inkjet Printer makes your printing, copying, and scanning work easy. Its Wi-Fi connectivity can be used to connect any device with wireless capabilities. This printer has the MegaTank Integrated ink system that offers 4800×1200 dpi prints. The printer provides a print speed of 8.8 ipm for black and white and 5 ipm for color. You can print a 4×6-inch borderless image in 60 seconds. Other built-in features such as Easy PhotoPrint+ and Auto Photo Fix II make you improve the image quality before taking prints. The auto power mode turns down the printer's power if it is kept idle for too long. You can use the built-in scanner to obtain 600×1200 dpi scanned images. The copier function can produce up to 21 copies at a time and allow you to enlarge the copy from 25–400%.
Product Reviews
There are no reviews for this product.
Specifications
Brand
Canon
Detailed Specifications
Image Sensor:
Contact Image Sensor (CIS)

Image Sensor:

Describes the makeup, build, and technology of the sensor that is in the camera. An Image Sensor is a device that converts an optical image to an electric signal. It is used mostly in digital cameras and other imaging devices. It is a set of charge-coupled devices (CCD) or CMOS sensors such as active-pixel sensors.

Power Requirements:
100-240 VAC, 50/60 Hz

Power Requirements:

This is the battery or adapter necessary to power a device.

Max. Power Consumption:
Maximum: 14 W; Standby: 1.7 W; Off: 0.3 W

Max. Power Consumption:

Maximum power consumption that a scanner uses.
Printer Specifications
Printer Technology:
Inkjet

Printer Technology:

The type of printer technology.

Number Of Nozzles (Total):
Total: 1472; Color: 1152; Black: 320

Number Of Nozzles (Total):

The number of nozzles.

Maximum Printer Resolution:
4800 x 1200 dpi

Maximum Printer Resolution:

The maximum size of a print with optimum quality.

Ink Palette:
Cyan, Magenta, Yellow, Black

Ink Palette:

The type of color.

Ink Cartridge Configuration:
4 integrated ink tanks

Ink Cartridge Configuration:

This is the configuration of ink cartridges in a printer. The ink cartridge configuration can affect the print quality.

OS Compatibility:
Windows; macOS/OS X; iOS; Android; Windows 10 Mobile; Windows RT; Amazon Fire
Physical Specifications
Dimensions:
17.6 x 13 x 6.5" (44.5 x 33 x 16.3 cm)

Dimensions:

The measurements of an object.

Weight:
12.7 lb (5.8 kg)

Weight:

The physical weight of the item without packaging.

Color:
Black

Color:

The color of the item.
Flash Attributes
Custom Functions:
Print, Scan, Copy

Custom Functions:

Manually programmed functions on a flash unit.
Interface
Direct Print Capable:
Canon PRINT app; Google Cloud Print

Direct Print Capable:

Allows camera to connect directly with a compatible photo printer and make prints without the need of a computer.
Paper Handling
Paper Size:
Standard: 4 x 6" to 8.5 x 14" (10.2 x 15.2 cm to 21.6 x 35.6 cm); Custom: 2.2 x 3.5" to 8.5 x 26.6" (5.5 x 8.9 cm to 21.6 x 67.6 cm)

Paper Size:

The size of the paper

Paper Capacity / Feed:
Input Tray: 100 sheets; Output Tray: 50 sheets

Paper Capacity / Feed:

Maximum amount of paper a printer can hold.

Print Speed:
Black: 8.8 ipm; Color: 5 ipm; Borderless 4 x 6" / 10.2 x 15.2 cm Photo: 60 seconds

Print Speed:

The average print speed of a paper.
Scanner Specifications
Scanner Type:
Flatbed

Scanner Type:

This is they type of scanner. Typical scanners can be flatbed, photo, sheetfed, and portable scanners.
Ink Cartridge Specifications
Ink Type:
Pigment: Black; Dye: Cyan, Magenta, Yellow
Scanner Data
Scan Size:
Flatbed: 8.5 x 11.7" (21.6 x 29.7 cm)

Scan Size:

The size an image is scanned.

Color Depth:
Internal: 48-bit; External: 24-bit

Color Depth:

Color or bit depth is the amount of information of the item being scanned; the higher the bit depth, the more colors get used and the better looking your scan will be. Grayscale images are 8-bit images, with 256 levels of gray. Color images scanned with a 24-bit scanner will have nearly 17 million colors; 36-bit scanners will give you more than 68 billion colors.

Optical Resolution:
600 x 1200 dpi

Optical Resolution:

Number of pixels per inch recorded by the scanner's image sensor.

Interpolated Resolution:
19,200 x 19,200 dpi

Interpolated Resolution:

Software process of adding pixels to an original image.
Lighting Specifications
Interface:
USB 2.0; Wi-Fi
In The Box
Canon PIXMA G3200 Wireless MegaTank All-in-One Inkjet Printer
GI-290 Cyan MegaTank Ink Bottle (70mL)
GI-290 Magenta MegaTank Ink Bottle (70mL)
GI-290 Yellow MegaTank Ink Bottle (70mL)
GI-290 Pigment Black MegaTank Ink Bottle (135mL)
Color Print Head
Black Print Head
Power Cord
Setup CD-ROM