Canon EF 50mm f/1.2L USM Lens
Product #:

CNL5032
Manufacturer #:

1257B002
High-performance, weather-resistant standard lens
AF with full-time manual focus
50mm focal length
f1.2 maximum aperture; 72mm filter size
UltraSonic Motor (USM)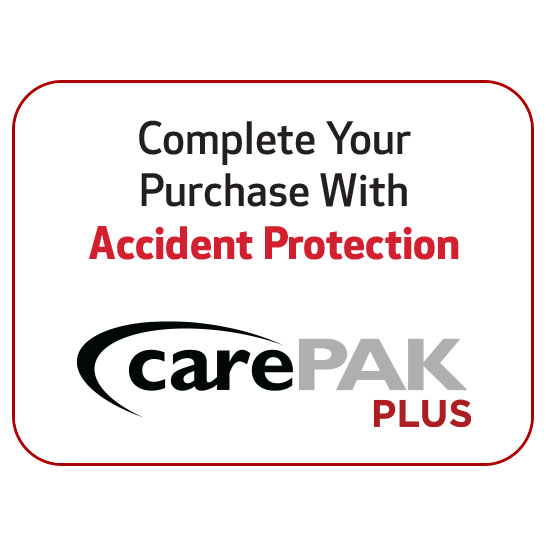 OVERVIEW
The EF 50mm f/1.2L USM is a peerless new standard lens featuring an ultra-large aperture for a narrow depth of field and soft background blur so loved by photographers everywhere. The EF 50mm f/1.2L USM is suitable for any shooting situation; its lens coating and construction are optimized to minimize the ghosting and flare that frequently occurs when lenses are used with digital cameras. This high-performance, weather-resistant lens delivers all the superb image resolution and contrast you expect in a Canon L Series Lens.
Product Reviews
Should belong to the holy fraternity of fast Canon glass - 35L 85L 135L
Reviewed on Monday, June 14, 2010
By: Anonymous
First off you buy this lens for it's fast aperture 1.2. I only use this lens wide open and just for testing sake I stopped it down and personally haven't witnessed any noticeable "focus shift" different then that of the 35L or 85L. You can get images as sharp wide open as the 85L but realize that only the point of focus will be sharp and rest of the image falls into the realm of what a fast 1.2 delivers- super thin dof and creamy magical bokeh. That is why photographers who know what a aperture of 1.2 behaves like and produces want and appreciate a 1.2. Quoting the above review-"Anyone shooting this lens at f/1.2 is getting creamy bokeh and creamy faces as well."- I don't know if this is meant to be negative comment but it's not entirely accurate. A face shot at 1.2 if the focal point was on the eye for example, the eye will be razor sharp and the rest of the image will fall out of focus due to the thin depth of field. That is what you want. If it didn't perform that way it wouldn't be regarded as the go to lens for creative photography along with it's big brother the 85L. As far the 50mm f/1.4 is concerned it doesn't hold a candle to this lens and therefore shouldn't be in the same discussion- apples and oranges.
Great lens with focus shift you can learn to live with
Reviewed on Monday, January 4, 2010
By: Anonymous
I am revising my review after ordering a second one and learning much more about these lenses. The first one I got was soft. I sent it to Canon twice and it was still soft, so I returned it for a refund. Recently, I bought a new copy and tested it and it was also soft in certain circumstances and brutally sharp under others. I was wrong. It's not soft. The lens, in fact, is extremely sharp and renders color almost magically. The problem in 2 nutshells is: 1. spherical aberation, and 2. focus shift, which is caused by spherical aberation. 1. Spherical aberation. This lens, like almost all other lenses, isn't as sharp wide open as it is down a few stops. It is sort of sharp at f/1.2, but it is not as sharp as it is at 2.8. Anyone shooting this lens at f/1.2 is getting creamy bokeh and creamy faces as well. Don't kid yourself - you can't take razor sharp images at f/1.2 because of spherical aberation, but you can take photos where the background is SO blurred that the difference is what makes the photo. At f/1.4 I believe it is MUCH sharper than the 50mm 1.4 and it takes wonderful photos. Shoot this lens at 1.4 and you won't get winners every time, but the keepers are killer. I shoot it at f/1.4 and f/1.8 often and love the results. 2. Focus shift. This lens is aspherical but does NOT have a floating element, unlike the 35mm and 85mm L lenses. That's why this lens is smaller than the 35. Canon *could* design this lens with a floating element, but it would be bigger, heavier, more expensive, and probably would be a smart move. But they didn't. So this one has much more focus shift, while the other two have very little. Focus shift is complicated. (Lloyd Chambers explains: http://diglloyd.com/diglloyd/free/FocusShift/index.html ) The bottom line is that this is clearly the best lens you can get for shooting at 1.4 and SHOOTING THIS LENS IN THE 2.0 - 4.0 RANGE INSIDE OF ABOUT 2.5 METERS IS TRICKY!! You'll have to learn to compensate for focus shift, and still you'll throw away a lot of shots. It's a tradeoff between the focus shift of this lens vs the manual focus of a Zeiss (no focus shift). Once you are at 4.0 the focusing is back on track. Please keep in mind that soft images do NOT mean the lens is soft. It means that focus shift causes the focal plane to go back behind where you focused, and it's dependent on APERTURE, so setting the microadjustment won't work. Canon refuses to acknowledge focus shift on this lens, which is a bit strange. As others have noted, they could fix this in firmware by allowing the user to take test shots and dial in the back-focus at each aperture and distance, but they don't show any signs of doing that. Perhaps some clever person will hack it and we'll all be happy. Or perhaps Canon will release a II version with a floating element and then we'll all buy that. Now that I know what to expect, I love this lens.
picturelooks bad but lens came nice
Reviewed on Tuesday, December 22, 2009
By: Anonymous
bet price i could find and shipped immediately
Specifications
Brand
Canon
Physical Specifications
Length:
2.58 in.

Length:

The measurement of something from end to end.

Color:
Black

Color:

The color of the item.

Maximum Diameter:
3.4 in.

Maximum Diameter:

The maximum diameter.
Lens Specification
Lens Min. Focus Distance:
1.5 ft.

Lens Min. Focus Distance:

The shortest distance that a lens can focus.

Lens Filter Size:
72 mm

Lens Filter Size:

The size of the filter that fits the lens.

Minimum Aperture:
16

Minimum Aperture:

How wide a lens can be opened.

Lens Magnification Factor:
No

Lens Magnification Factor:

This is the magnifying factor of a lens. Macro lenses will often be described by their "magnification factor". A lens with a 1:1 magnification factor produces a projected image on the sensor which is the same as the subject.

Elements / Groups:
8 elements in 6 groups

Elements / Groups:

The individual pieces of glass that form the overall optical construction. Most lenses have between four and eleven elements to bend the light rays to ensure a perfectly formed image appears on the light sensitive surface, such as a film or CCD. The elements are arranged in groups and may be seen in specification sheets as, for example, 6 elements in 4 groups. That configuration may have two single elements and the other four grouped in pairs.

Lens Hood:
ES-78

Lens Hood:

This is the type of lens hood.

Lens f Stop Range:
1.2-16

Lens f Stop Range:

This is the minimum and maximum aperture of a lens.

Lens Type:
Telephoto

Lens Type:

This is the type of lens.

Focus Drive:
Ultrasonic

Focus Drive:

The internal autofocus drive of a lens.

Angle of View (diagonal):
46 (with full-frame cameras)

Angle of View (diagonal):

Area of a scene that a lens covers or sees. Determined by the focal length of the lens

Maximum Aperture:
1.2

Maximum Aperture:

How wide a lens can be opened.

Focus Type:
Auto / Manual

Focus Type:

The type of focus of the lens from full manual control to auto focus.

Mount Type:
Canon EF

Mount Type:

This is the mount type for the lens to attach to the camera body.
In The Box
With a Purchase
Canon Normal EF 50mm f/1.2L USM Autofocus Lens
72mm Snap-On Lens Cap
Lens Dust Cap E (Rear)
ES-78 Lens Hood
Lens Case LP1214
1-Year Warranty
With a Rental
Canon EF 50mm f/1.2 L USM Lens
Front Lens Cap
Rear Lens Cap
Lens Hood
Carrying Case
UV Filter