Canon LE-5W BK Portable Projector (Black)
Product #:

CNO8483B002
Manufacturer #:

8483B002
UPC:

013803218411
- Compact & Lightweight
- Ideal for traveling
- 500 Lumens of brightness
- 1.2:1 Throw ratio
- WXGA (1280 x 800) resolution
- Built-in speakers
- Built-in 1.5GB memory
- "PC-free" presentations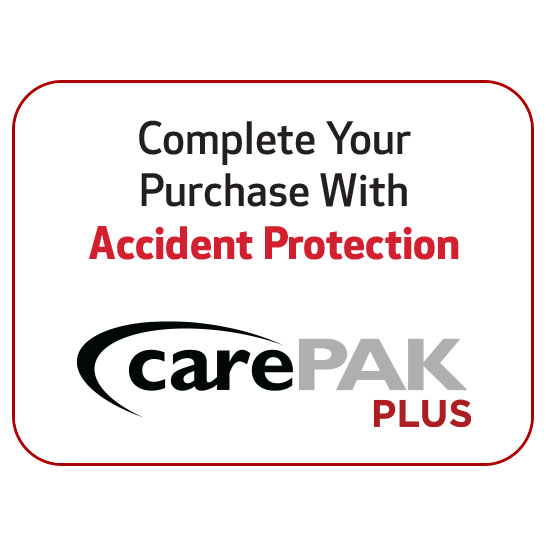 Black
0.45" DLP Panel
Projector Display System:

This is the type of projection used by a projector. Common projection types are LCD, DLP, and CRT.
View All Attribute Definitions
Overview
The compact and lightweight Canon LE-5W BK Multimedia Projector (Black Cover) is an ideal traveling companion for sales/account representatives who need to quickly and vividly share presentations or other visual information with clients.

Available in black or white, the LE-5W weighs just 3.5 lbs. and features 500 lumens of brightness with a 1280 x 800 (WXGA) resolution and superb color fidelity. The projector's 1.2:1 throw ratio achieves large-screen projections even in tight spaces. Featuring built-in 2.5 watt stereo speakers, the LE-5W is also perfect for home viewing of movies, video games, and still images from PC's, Blu-ray players, game consoles, and digital cameras via its HDMI, USB, and RCA connectors. A five color wall-projection mode makes practically any wall a suitable display screen. The LE-5W can also provide "PC-free" presentations directly from a USB thumb drive, SD card, or its own built-in 1.5GB memory.

Backed by Canon USA's Projector and Lamp Limited Warranty (3 year parts and labor warranty/120 days lamp usage), users can focus on doing what they do best-giving vivid presentations without the hassle or expense of frequent maintenance.
Product Reviews
There are no reviews for this product.
Specifications
Brand
Canon
Detailed Specifications
Lamp Type:
Luminus PT-54 R, G, B LED

Lamp Type:

Type of light such as Filament lamps: Incandescent, Halogen, Halogen-IR; Discharge Lamps: Fluorescent, HID (High Intensity Discharge); HID Lamps: Mercury, HPS (High Pressure Sodium), MH (Metal Halide) and CMH (Ceramic Metal Halide); LED lamps

High and/or Low Voltage Power:
AC 100 ~ 240V, 50/60Hz

High and/or Low Voltage Power:

This is the maximum or minimum voltage required to power a device.

Mounting:
Ceiling / Rear-Ceiling

Mounting:

This is the mounting options for a device. Cameras are often mounted on a tripod, but there are other mounts to connect video cameras to bikes, cars, and other places.
Shutter
Remote Control:
Wireless Infrared

Remote Control:

An external device that can be used to activate the shutter in a camera so no physical contact with the camera is necessary. There are both wired and wireless remote controls for various applications.
Physical Specifications
Dimensions:
9.8 x 1.8 x 7.6 in. (248 x 45.3 x 193mm)

Dimensions:

The measurements of an object.

Weight:
3.5 lbs. / 1.6 kg.

Weight:

The physical weight of the item without packaging.

Color:
Black

Color:

The color of the item.
Camera Attributes
Aspect Ratio:
16:10
Image Display
Projector Display System:
0.45" DLP Panel

Projector Display System:

This is the type of projection used by a projector. Common projection types are LCD, DLP, and CRT.

Contrast Ratio:
3000:1

Contrast Ratio:

Measure of a display system.

Projector Battery Life:
20,000 Hours

Projector Battery Life:

The average battery life for a portable projector.

Projector Image Size:
1280 x 800

Projector Image Size:

This is the maximum size a projector is recommended to display.

Projector Brightness:
500 Lumens

Projector Brightness:

This is the maximum brightness for a projector usually measured in Lumens. 2000 Lumens is considered good for small and portable projectors while 4500 Lumens is considered super bright and practical for large venues.
In The Box
- Canon LE-5W BK Multimedia Projector (Black Cover)
- Projector
- Remote Control (with Lithium battery)
- AC Power Cord
- VGA Cable
- Soft Carrying Case
- Warranty card(U)
- User Manual (Multi,CD-ROM)
- Quick Start Guide (Book)
- Box with UPC code
You May Also Like
Projector Screens & Accessories
Product #: CNO3096B001

Our Price: $299.95

Product #: CNO3097B001

Our Price: $299.95
Screen
Product #: DAY76753

Our Price: $450.00

Product #: DAY76751

Our Price: $314.00