Canon EOS 6D Mark II Digital SLR - Body Only
Product #:

CND2450
Manufacturer #:

1897C002
UPC:

013803286557
Canon EOS 6D Mark II Digital SLR-Body Only
For Canon EF-mount lenses
26.2 MP full-frame CMOS sensor
DIGIC 7 image processor
3.0-inch Vari-angle touchscreen LCD
Continuous shooting at 6.5 fps
1080p video recording at 60 fps
45-point all cross-type AF system
Dual Pixel CMOS AF with phase-detection
Depth of field preview button
Built-in WiFi, NFC, Bluetooth, and GPS
Dust- and water-resistant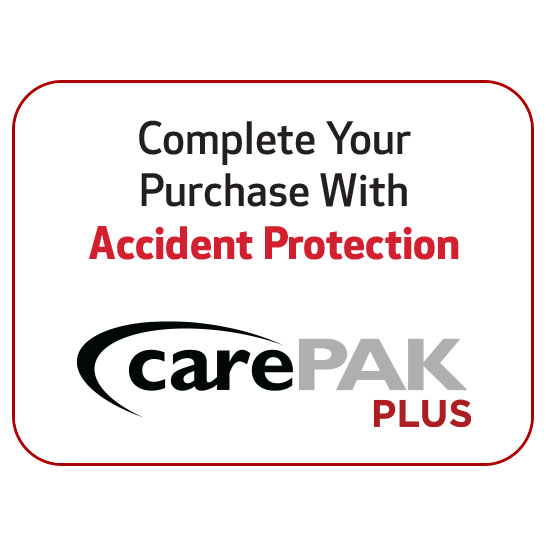 3.0-inch
SD, SDHC, SDXC memory cards
26.2 MP
Black
Wi-Fi Support:

IEEE 802.11b/g/n
Bluetooth Support:

Bluetooth Specification Version 4.1 compliant (Bluetooth low energy technology)
Viewfinder Type:

Eye-level SLR (with fixed pentaprism)
Approx. 35.9 x 24.0mm (Full-frame)
Digital AF/AE single-lens reflex camera
Canon EF mount
Overview
The Canon EOS 6D Mark II Digital SLR is designed to provide crystal clear picture quality that appeals to every professional photographer. The camera performs exceptionally well in low-light conditions, thanks to its 26.2 MP CMOS sensor and DIGIC 7 image processor. For accurate focusing, the camera uses its 45-point all cross-type AF system and the Dual Pixel CMOS AF sensor. The camera comes with a 3.0-inch Vari-angle touchscreen LCD and an optical viewfinder. Wireless options such as WiFi, Bluetooth, and NFC enable sharing the captured media and operation of the camera remotely. Other items in the kit include an LP-E6N (OTH) battery pack with cover, LC-E6 charger, EW-EOS6DMKII camera strap, and eyecup Eb.
Optics and Focus
The Canon EOS 6D Mark II can be used with lenses that have the EF mount. This camera employs a 45-point cross-type AF system for complete control over the focus, along with a Dual Pixel CMOS AF for getting clear results when shooting in Live View. Using the Dual Pixel CMOS AF with phase detection, the camera can record videos and capture clear images of moving objects efficiently. Also, there is a manual-focus mode and an AF assist beam for working in low-light conditions.
Sensor and Screen
The 26.2 MP CMOS sensor in the Canon EOS 6D Mark II renders detailed and vibrant photographs. In addition, the DIGIC 7 image processor allows you to click photographs in low light with minimal to no noise. The maximum ISO range up to 40000 eases your work when shooting in different light environments. With the camera's 3.0-inch LCD screen, you are able to look at the scene when shooting from a high or low angle. The screen resolution stands at 1.04 million dots approximately. The optical viewfinder of the camera offers a 98% screen coverage and 0.71× magnification. It also shows important information such as AF points, spot meter, aspect ratio, and other camera functions.
Image and Video
The Canon EOS 6D Mark II can produce 14-bit images in both RAW and JPEG formats at an impressive resolution of 6240×4160 dpi. The camera can also record 1080p videos at a frame rate of almost 60 fps. Use the continuous shooting mode to capture burst images of moving objects up to 6.5 fps. The camera includes different picture styles and white-balance modes from which you can choose a suitable and creative option for enhancing your images.
Other Features
The Canon EOS 6D Mark II has built-in WiFi and NFC that allow you to connect it to other compatible devices. Alternatively, you may directly upload the captured photos and videos on the CANON iMAGE GATEWAY and then share them on social networking sites. Moreover, a Bluetooth 4.1 BLE is incorporated into the camera, which can be used for triggering the shutter with an optional wireless controller. You may also print images from a wireless PictBridge-certified printer directly. This camera comes with GPS that gives an accurate location reading on the paired smartphone or GPS device. The camera has a robust design that offers resistance to dust and water, making it suitable for use in inclement weather.
Product Reviews
There are no reviews for this product.
Specifications
Brand
Canon
Image Sensor
Sensor Type:
CMOS sensor (supporting Dual Pixel CMOS AF)

Sensor Type:

Describes the makeup, build, and technology of the sensor that is in the camera.
Display & Viewfinder
Screen Size:
3.0-inch

Screen Size:

The size of the screen listed by height and width.

Display Type:
TFT color, liquid-crystal monitor

Display Type:

The type or brand of the screen.

Monitor Resolution:
Approx. 1.04 million dots

Monitor Resolution:

A measurement of the LCD Monitor's resolution not by width by height, but rather the total amount of dots.
Detailed Specifications
AF Assist Beam:
Enable, Disable, IR AF assist beam external flash only

AF Assist Beam:

A light source emitted either from a camera or external flash unit that helps a camera to obtain accurate autofocusing results in low-light conditions. The light will not impact the resulting exposure as it deactivates before the image is captured.

ISO Range:
Normal: ISO 100–40000 (in 1/3-stop or whole-stop increments); Expanded: L (ISO 50), H1: 51200, H2: 102400

ISO Range:

Refers to the lowest and highest ISO sensitivity options the user has with a particular camera. (e.g. The Canon 5D Mark III has an ISO Range of 100-25,600)

Flash Exposure Compensation:
±3 stops in 1/3- or 1/2-stop increments

Flash Exposure Compensation:

A technique to compensate a measured exposure level against other factors which may render a less-optimal image.

Total Pixels:
Approx. 27.1 megapixels

Total Pixels:

The total amount of pixels. Describes the detail an image holds.

Coverage:
3:2 - Approx. 98% vertically/horizontally; 4:3 - Approx. 98% vertically/horizontally; 16:9 - Approx. 96% vertically, Approx. 98% horizontally; 1:1 - Approx. 98% vertically, Approx. 97% horizontally; Monitor: 100%

Coverage:

This is the maximum viewing area through a camera's viewfinder.

Compatible Media:
SD, SDHC, SDXC memory cards

Compatible Media:

A storage medium that is compatible with your portable device, in a form that can easily be removed or accessed by a PC such as a type of memory card that is compatible with your camera.

Megapixels:
26.2 MP

Megapixels:

A megapixel is one million pixels. It is commonly used to describe the resolution of digital cameras. For example, a 7.2 megapixel camera is capable of capturing roughly 7,200,000 pixels. The higher the megapixel number, the more detail the camera can capture. Therefore, the megapixel count is a significant specification to look for when buying a digital camera.
Shutter
Shutter Speeds:
1/4000 to 30 sec., bulb (Total shutter speed range. Available range varies by shooting mode)

Shutter Speeds:

The amount of time the shutter stay open for exposure. Measured in fractions of seconds.

Shutter Type:
Vertical-travel, mechanical, focal-plane shutter with all speeds electronically-controlled

Shutter Type:

Blades or some type of cover that controls the time during which light reaches the film or sensor. Older cameras use mechanical shutters while new cameras use electronic shutters.

Self Timer:
10-sec. delay, 2-sec. delay, continuous shooting (after 10 sec., 2 to 10 shots)

Self Timer:

Allows a delay between pressing the shutter release button and the actual firing of the shutter. Commonly used to give photographers time to put themselves in the shot and to take photos without having to physically have their hands on the camera during exposure.
Control Specifications
Color Temperature:
Blue/amber bias: ±9 levels, Magenta/green bias: ±9 levels, Corrected in reference to the current WB mode's color temperature

Color Temperature:

Refers to the relative warmth or coolness of white light. Color temperature is conventionally stated in the unit of absolute temperature, the kelvin, having the unit symbol K.

Exposure Control:
Creative Zone: Program AE (shiftable), Shutter-priority AE, Aperture-priority AE, Manual exposure (including bulb); Basic Zone: Scene Intelligent Auto (Program AE/ non-shiftable), Creative Auto; Special Scene: Portrait, Group Photo, Landscape, Sports, Kids, Panning, Close-up, Food, Candlelight, Night Portrait, Handheld Night Scene, HDR Backlight Control

Exposure Control:

The settings on a camera that adjust to get the correct exposure. Shutter speed, aperture and ISO sensitivity are generally three basic types of exposure control.

Exposure Compensation:
Manual: ±5 stops in 1/3- or 1/2-stop increments; AEB: ±3 stops in 1/3- or 1/2-stop increments

Exposure Compensation:

Refers to the option for the user to override the internal light meter in the camera to either OVER or UNDER expose based on middle/18% gray. This is especially useful when photographing either extremely white/bright scenes or when in very dark/dimly lit scenarios.
A/V Mode
Video Recording System:
1920 x 1080, 1280 x 720

Video Recording System:

Describes the camera's video recording capability. Will describe the camera's video recording system, image sensor, video resolution, as well as other pertinent information related to the camera's video recording.
Physical Specifications
Dimensions:
Approx. 5.67 x 4.35 x 2.94 in. (144.0 x 110.5 x 74.8mm)

Dimensions:

The measurements of an object.

Weight:
Approx. 26.98 oz. (765g) (including battery and card); Approx. 24.16 oz. (685g) (body only)

Weight:

The physical weight of the item without packaging.

Color:
Black

Color:

The color of the item.
Cellphone Attributes
Wi-Fi Support:
IEEE 802.11b/g/n
Bluetooth Support:
Bluetooth Specification Version 4.1 compliant (Bluetooth low energy technology)
Flash Attributes
Metering System:
7560-pixel RGB+IR metering sensor; 63-zone (9 x 7) metering: Evaluative metering (linked to all AF points), Partial metering (center, approx. 6.5% of viewfinder), Spot metering (center, approx. 3.2% of viewfinder), Center-weighted average metering

Metering System:

The metering system measures the amount of light in a scene. It calculates the best exposure values based on the amount of light.
Viewfinder Specifications
Viewfinder Type:
Eye-level SLR (with fixed pentaprism)
Imaging & Exposure Control
White Balance:
Auto (Ambience priority/White priority), Daylight, Shade, Cloudy, Tungsten light, White fluorescent light, Flash, Custom (Custom WB), Color temperature

White Balance:

White Balance is the process of removing unrealistic color casts so that objects which appear white in person are rendered white in your photo.
Power System
Battery Type:
Battery Pack LP-E6N (or LP-E6) x 1

Battery Type:

The type of battery for a device. Some cameras use single use alkaline while others use rechargeable lithium batteries.
Recording Data
Image Formats:
JPEG, RAW (14-bit Canon original)

Image Formats:

The types of files that a particular camera produces. All cameras output JPEG images, but some of the more sophisticated models will shoot in RAW mode. RAW Image Formats will vary based on manufacturer.

Color Space:
sRGB/Adobe RGB

Color Space:

Digital cameras use additive RGB gamuts to capture color in numerical values. This refers to the options of various color spaces that can be used. The most common are Adobe RGB and sRGB
Focusing Control
AF Points:
Up to 45 points (cross-type AF points: max. 45)

AF Points:

Refers to Autofocus points on a digital camera. A camera can have as many as 51 AF points.

Focus Modes:
Autofocus: One-Shot AF, Predictive AI Servo AF (AI Servo AF II), AI Focus AF [Switches between One-Shot AF and AI Servo AF automatically]; Manual focus

Focus Modes:

The types of focus modes an item has.

Metering Range:
EV 1 - 20 (at 73°F/23°C, ISO 100)

Metering Range:

The range that the meter can work in. Usually indicated as exposure values.
Camera Attributes
Image Sensor Size:
Approx. 35.9 x 24.0mm (Full-frame)

Image Sensor Size:

Refers to the actual physical size of the imaging sensor in the camera. A sensor that has the same dimensions as a 35mm frame of film is considered to be "full" frame. Other smaller sensor sizes are described in terms relative to a "full" sized sensor. (e.g. an APS-C 1.5x crop sensor)

Aspect Ratio:
3:2 (Horizontal:Vertical), 4:3, 1:1, 16:9
Focusing Screen:
Fixed

Focusing Screen:

Refers to a thin translucent plate of glass that rests in the pentaprism of a DSLR camera that allows a user to compose images in the viewfinder. Some cameras have several screens (both OEM and 3rd party) that can be interchanged.

Camera Type:
Digital AF/AE single-lens reflex camera

Camera Type:

The type of camera. Examples: SLR, point and shoot, mirrorless.

Lens Mount:
Canon EF mount

Lens Mount:

The type of lens mount.
Hardware & Software Data
Interface & Connectivity:
USB Terminal: Hi-Speed USB (USB 2.0); Video Out Terminal: Type C (Resolution switches automatically); Extension System Terminal: 3.5mm diameter stereo mini jack

Interface & Connectivity:

The connectivity of an interface to a network.
Lens Specification
Lens Magnification Factor:
Approx. 0.71x/33.3° (with 50mm lens at infinity, -0.1 m)

Lens Magnification Factor:

This is the magnifying factor of a lens. Macro lenses will often be described by their "magnification factor". A lens with a 1:1 magnification factor produces a projected image on the sensor which is the same as the subject.
In The Box
Canon EOS 6D Mark II Digital SLR - Body Only
Eyecup Eb
Wide Strap EW-EOS6DMKII
Battery Pack LP-E6N
Battery Charger LC-E6
INCLUDED IN RENTAL:
Canon 6D Mark II Body
Battery
Charger
(DOES NOT INCLUDE MEMORY)