Canon EF 16-35mm f/2.8L III USM Lens
Product #:

CNL5001B
Manufacturer #:

0573C002
Canon EF mount lens
L-series ultra-wide-angle zoom lens
16-35mm focal length range
f/2.8 maximum aperture
Subwavelength coating & air sphere coating
Ring-type USM AF system
Internal focus; Full-time MF
Fluorine coating on exposed elements
Dust and water resistant construction
Rounded 9-blade diaphragm
Color: Black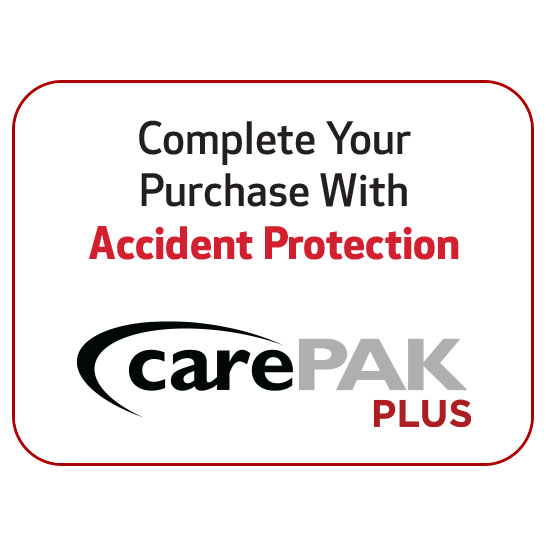 OVERVIEW
The Canon EF 16-35 mm f/2.8 L III USM Lens is a well-designed lens that offers remarkable improvements for taking photos with crisp outer and corner sharpness. It comes with an Air Sphere Coating (ASC) and a Subwavelength Coating (SWC), which come in handy for eliminating flare and ghosting. The 9-blade circular aperture is useful for delivering soft, gorgeous backgrounds. Use the high-speed CPU, inner focusing ring USM, and optimized AF algorithms for providing your subjects with a fast and accurate autofocus. The fluorine coating on the lens' rear and front surfaces prevents fingerprints and smears. This lens is highly resistant to water and dust, which means you can conveniently shoot in rough weather conditions.
Product Reviews
There are no reviews for this product.
Specifications
Brand
Canon
Physical Specifications
Color:
Black

Color:

The color of the item.

Maximum Diameter:
3.5 in. (88.5 mm)

Maximum Diameter:

The maximum diameter.
Lens
Focal Length:
16–35mm

Focal Length:

The distance between the film and the optical center of the lens when the lens is focused on infinity.
Lens Specification
Lens Min. Focus Distance:
0.92 ft. (0.28m)

Lens Min. Focus Distance:

The shortest distance that a lens can focus.

Lens Filter Size:
82mm

Lens Filter Size:

The size of the filter that fits the lens.

Length:
5.0 in (127.5mm)
Elements / Groups:
16 elements in 11 groups

Elements / Groups:

The individual pieces of glass that form the overall optical construction. Most lenses have between four and eleven elements to bend the light rays to ensure a perfectly formed image appears on the light sensitive surface, such as a film or CCD. The elements are arranged in groups and may be seen in specification sheets as, for example, 6 elements in 4 groups. That configuration may have two single elements and the other four grouped in pairs.

Weight:
Approx. 27.9 oz. (790g)
Lens Type:
Ultrawide angle zoom lens

Lens Type:

This is the type of lens.

Angle of View (diagonal):
108°10'–63°00'

Angle of View (diagonal):

Area of a scene that a lens covers or sees. Determined by the focal length of the lens

Maximum Aperture:
f/2.8

Maximum Aperture:

How wide a lens can be opened.

Focus Type:
AF with full-time manual

Focus Type:

The type of focus of the lens from full manual control to auto focus.
In The Box
With a Purchase
EF16-35mm f/2.8L III USM
LENS CAP E-82II
LENS DUST CAP E
LENS CASE LP1222
LENS HOOD EW-88D
Instruction manual(6ML)
With a Rental
Canon EF 16-35mm f/2.8 L III USM Lens
Front Lens Cap
Rear Lens Cap
Lens Hood
Carrying Case
UV Filter