Canon SL-2 2 Lens Hard Bundle
Canon
Product #:

CND4575
Manufacturer #:

2249C041
UPC:

660685194595
Canon SL-2 2 Lens Hard Bundle
With EF-S 18–55mm f/4–5.6 lens
With EF 75–300mm f/4–5.6 III lens
24.2MP APS-C CMOS sensor
DIGIC 7 image processor
3.0-inch vari-angle LCD
Continuous shooting at 5 fps
Full HD 1080p video recording
Phase detection and Dual Pixel CMOS AF
Built-in Wi-Fi and Bluetooth
LP-E17 Li-ion battery
Canon 100ES case included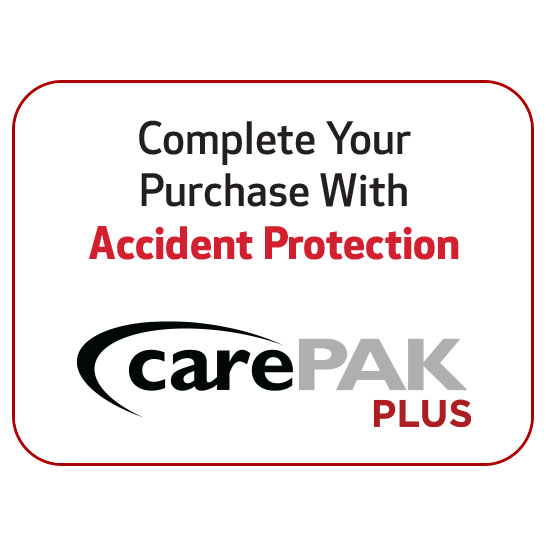 Overview
The Canon SL-2 2 Lens Hard Bundle includes the Rebel SL2 DSLR camera body, two zoom lenses, an SDHC memory card, and a camera case. Firstly, the camera is ideal for beginners as well as intermediate users. Its 24.2MP APS-C CMOS sensor and DIGIC 7 image processor produces crystal-clear image quality possible in its class. The camera can record Full HD videos at a stunning frame rate of 60 fps. With the 5 fps burst shooting, the camera freezes a fast-paced moment in a series of shots. The 3.0-inch vari-angle LCD supports TouchAF functionality thanks to the Dual Pixel AF support. You can transfer photos and videos with the built-in Wi-Fi and NFC. The Bluetooth option is also present for quick image sharing and remote control.
Optics and Focus
The included EF-S 18–55mm f/4–5.6 and EF 75–300mm f/4–5.6 III lenses give you freedom when framing shots at wide-angle to close-up. You may also fit other EF-S lenses on the camera as well. Both the lenses have Super Spectra Coatings on their optical elements to reduce ghosting and lens flare. The EF 75–300mm use a DC micro motor for the autofocus performance, while the EF-S 18–55mm has an STM stepping motor for a similar purpose. The 7-blade diaphragm is another common factor in these two lenses. You can enable the image stabilization when using the EF-S 18–55mm lens for reducing camera shakes during handheld shooting. The camera's 9-point phase-detection AF system has a cross-type center point for a quick and accurate response. Another benefit is the Dual Pixel CMOS AF that allows a smooth focusing operation like camcorders. The Touch AF function comes in handy as well when shifting focus points.
Sensor and Screen
Armed with the 24.2 MP APS-C CMOS sensor the Rebel SL2 produces sharp results with wide color tones. The sensor also contributes to the ISO sensitivity and noise reduction for crystal clear picture quality. This Canon DSLR comes with a 3.0-inch, 1.04m-dot LCD that allows accurate scene composition. Moreover, the monitor's touchscreen functionality lets you access various camera functions quickly. You can flip the LCD 180° for recording video logs for various video-sharing websites. The optical viewfinder activates in the photo mode only. It provides an image magnification of 0.87× and adjustable diopter of -3 to +1 m.
Image and Video
The Canon Rebel SL2 captures 24 MP pictures at a maximum resolution of 6000×4000 pixels. You may select the aspect ratio of the square 1:1 to wide 16:9. Apart from the standard JPEG, the camera shoots photos in RAW for giving additional control over the image look during post-processing. The camera allows Full HD video capture at 60 fps, which benefits the creation of slow-motion videos by stretching the frame rate to 30 fps. Additionally, the camera can take continuous shots at 5 fps. Both the video capture and burst shooting modes are supported by the DIGIC 7 image processor that enhances the overall camera performance to prevent lag.
Other Features
Transfer photos to smartphones by linking them to the SL2 via its built-in Wi-Fi with NFC or Bluetooth connectivity. This wireless feature also enables remote control through the downloadable Canon Camera Connect app. Use the pop-up flash or mount an electronic strobe on the hot shoe for flash photography. You can connect a separately available microphone to the dedicated 1/8-inch audio input port. When you power-on the camera for the first time, the Feature Assistant user interface springs into action to guide you through different menus and modes. The camera can take approximately 820 shots with the fully-charged LP-E17 rechargeable Li-ion battery. Along with the camera, you obtain a Sandisk 16GB SDHC Class 4 memory card that offers fast data transfer speeds and data protection. The kit also includes a Canon 100ES case that can hold the lenses and camera along with other small accessories.
Product Reviews
There are no reviews for this product.
Specifications
Brand
Canon
Image Sensor
Sensor Type:
CMOS

Sensor Type:

Describes the makeup, build, and technology of the sensor that is in the camera.
Display Specifications
Screen Size:
3"

Screen Size:

The size of the screen listed by height and width.

Display Type:
Pivoting Touchscreen LCD

Display Type:

The type or brand of the screen.

Dots:
1,040,000

Dots:

A measurement of the LCD Monitor's resolution not by width by height, but rather the total amount of dots.
Detailed Specifications
Video Recording System:
Yes, NTSC

Video Recording System:

This is the type of video recording system that is utilized in a video camera.

Aspect Ratio:
Imaging: 3:2; AV Recording: 16:9

Aspect Ratio:

The aspect ratio of an image describes the proportional relationship between its width and its height.

ISO Range:
Auto, 100 - 12800, Expandable to 25600

ISO Range:

Refers to the lowest and highest ISO sensitivity options the user has with a particular camera. (e.g. The Canon 5D Mark III has an ISO Range of 100-25,600)

ISO Range:
Auto, 100-25600 (Extended Mode: Auto, 100-51200)

ISO Range:

Refers to the lowest and highest ISO sensitivity options the user has with a particular camera. (e.g. The Canon 5D Mark III has an ISO Range of 100-25,600)

Flash Exposure Compensation:
-2 EV to +2 EV (in 1/3 or 1/2 EV steps)

Flash Exposure Compensation:

A technique to compensate a measured exposure level against other factors which may render a less-optimal image.

Total Pixels:
25.8 Megapixel

Total Pixels:

The total amount of pixels. Describes the detail an image holds.

Max Resolution:
24 MP: 6000 x 4000

Max Resolution:

The highest resolution that a display device can support.

Frame Rate:
@ 1920 x 1080: 60 fps, 30 fps, 24 fps; @ 1280 x 720: 60 fps, 30 fps; @ 640 x 480: 30 fps

Frame Rate:

Not to be confused with burst rate for still images, "Frame Rate" refers to the amount of frames per second (fps) that are recorded during video capture.

Coverage:
100%

Coverage:

This is the maximum viewing area through a camera's viewfinder.

Image Stabilization:
Yes

Image Stabilization:

This is a family of techniques used to reduce blurring associated with the motion of a camera during exposure. Image stabilization helps in low light situations using slower shutter speeds.

Compatible Media:
SDXC; SDHC; SD

Compatible Media:

A storage medium that is compatible with your portable device, in a form that can easily be removed or accessed by a PC such as a type of memory card that is compatible with your camera.

Viewfinder:
Pentamirror

Viewfinder:

The eye level device you look through to compose the image.

Megapixels:
24.2 Megapixel

Megapixels:

A megapixel is one million pixels. It is commonly used to describe the resolution of digital cameras. For example, a 7.2 megapixel camera is capable of capturing roughly 7,200,000 pixels. The higher the megapixel number, the more detail the camera can capture. Therefore, the megapixel count is a significant specification to look for when buying a digital camera.
Shutter
Shutter Speeds:
30 - 1/4000 Second , Bulb Mode

Shutter Speeds:

The amount of time the shutter stay open for exposure. Measured in fractions of seconds.

Shutter Type:
Mechanical

Shutter Type:

Blades or some type of cover that controls the time during which light reaches the film or sensor. Older cameras use mechanical shutters while new cameras use electronic shutters.

Self Timer:
10 Seconds, 2 Seconds

Self Timer:

Allows a delay between pressing the shutter release button and the actual firing of the shutter. Commonly used to give photographers time to put themselves in the shot and to take photos without having to physically have their hands on the camera during exposure.
Control Specifications
Exposure Control:
Auto: Shutter Speed, Aperture, ISO; Manual: Shutter Speed, Aperture, ISO

Exposure Control:

The settings on a camera that adjust to get the correct exposure. Shutter speed, aperture and ISO sensitivity are generally three basic types of exposure control.

Exposure Compensation:
Exposure Control: -5 EV to +5 EV (in 1/3 or 1/2 EV Steps); AV Recording: -3 EV to +3 EV (in 1/3 or 1/2 EV steps)

Exposure Compensation:

Refers to the option for the user to override the internal light meter in the camera to either OVER or UNDER expose based on middle/18% gray. This is especially useful when photographing either extremely white/bright scenes or when in very dark/dimly lit scenarios.
A/V Mode
Video Resolution:
1920 x 1080p at 23.98/29.97/59.94 fps; 1280 x 720p at 29.97/59.94 fps; 640 x 480p at 29.97 fps

Video Resolution:

The measurement in height x width of a captured video file. Common sizes are VGA, 720p, and 1080p.

Video Clip Length:
1920 x 1080: 29 Minutes, 59 Seconds

Video Clip Length:

The longest clip that a video camera can record.

Audio Recording:
Built-In Mic: With Video (Stereo); Optional External Mic: With Video (Stereo)

Audio Recording:

Describes the camera's audio recording capability. Will describe the type of microphone and any additional XLR/miniphone jacks.
Physical Specifications
Dimensions:
4.8 x 3.6 x 2.7" (122.4 x 92.6 x 69.8mm)

Dimensions:

The measurements of an object.

Weight:
14.32 oz (406g) body only

Weight:

The physical weight of the item without packaging.

Color:
Black

Color:

The color of the item.
Flash
Built-in Flash:
Yes

Built-in Flash:

A flash that is embedded or part of the camera. Built-in flashes are found in both DSLR and Point & Shoot cameras. Although practical because of their small size and ease of use, built-in flashes are often ineffective and/or unflattering as a main source of light.

Metering System:
Evaluative Metering

Metering System:

The metering system measures the amount of light in a scene. It calculates the best exposure values based on the amount of light.

External Flash System:
Hot Shoe

External Flash System:

An off camera flash used for more creative lighting.
Imaging & Exposure Control
White Balance:
Auto, Cloudy, Custom, Daylight, Flash, Fluorescent (White), Shade, Tungsten

White Balance:

White Balance is the process of removing unrealistic color casts so that objects which appear white in person are rendered white in your photo.
Power System
Start Up Time:
0.2 seconds

Start Up Time:

The amount of time it takes to turn on a device.

Continuous Shooting Speed:
Up to 5 fps at 24 MP; Up to 2.5 fps at 24 MP

Continuous Shooting Speed:

Refers to the number of frames that can be captured per second (fps = frames per second).

AC Adapter:
AC-E6N with DR-E18 (Optional)

AC Adapter:

The type of AC adapter.

Battery Type:
1 x LP-E17 Rechargeable Lithium-Ion Battery Pack, 7.2 VDC, 1040 mAh

Battery Type:

The type of battery for a device. Some cameras use single use alkaline while others use rechargeable lithium batteries.
Recording Data
Image Formats:
JPEG, RAW

Image Formats:

The types of files that a particular camera produces. All cameras output JPEG images, but some of the more sophisticated models will shoot in RAW mode. RAW Image Formats will vary based on manufacturer.
Detailed Specs
Wi-Fi Capable:
Yes
Focusing Control
AF Points:
Phase Detection: 9 (1 Cross-Type)

AF Points:

Refers to Autofocus points on a digital camera. A camera can have as many as 51 AF points.

Focus Modes:
Automatic (A), Continuous-Servo AF (C), Manual Focus (M), Single-servo AF (S)

Focus Modes:

The types of focus modes an item has.

Metering Range:
EV 1.0 - EV 20.0

Metering Range:

The range that the meter can work in. Usually indicated as exposure values.
Camera Attributes
Autofocus:
Yes

Autofocus:

All digital cameras come equipped with an Autofocus, or AF Mode. While in Autofocus the camera automatically focuses on subjects based on the AF Area Mode the user has selected.

Sensor Size:
22.3 x 14.9 mm

Sensor Size:

Refers to the actual physical size of the imaging sensor in the camera. A sensor that has the same dimensions as a 35mm frame of film is considered to be "full" frame. Other smaller sensor sizes are described in terms relative to a "full" sized sensor. (e.g. an APS-C 1.5x crop sensor)

Exposure Modes:
Aperture Priority, Auto, Manual, Programmed Auto, Shutter Priority

Exposure Modes:

The various programmed, automatic, semi-automatic, and/or manual shooting modes which a camera has available for use. (e.g. Program, Shutter Priority, Aperture Priority, and Programmed Automatic)

Lens Mount:
Canon EF; Canon EF-S

Lens Mount:

The type of lens mount.
Lens
Focal Length:
18-55mm: 18 - 55mm, Comparable 35mm Focal Length: 28.8 - 88 mm; 10 - 18mm: 10 - 18mm, Comparable 35mm Focal Length: 16 - 28.8 mm

Focal Length:

The distance between the film and the optical center of the lens when the lens is focused on infinity.
Hardware & Software Data
Interface & Connectivity:
1/8" Microphone, HDMI C (Mini), Mini-USB

Interface & Connectivity:

The connectivity of an interface to a network.
Lens Specs
Lens Min. Focus Distance:
18-55mm: 9.84" (25cm); 10 - 18mm: 8.66" (22cm)

Lens Min. Focus Distance:

The shortest distance that a lens can focus.

Lens Filter Size:
18-55mm: Front: 58 mm; 10-18mm: Front: 67 mm

Lens Filter Size:

The size of the filter that fits the lens.

Dimensions:
18-55mm: 2.62 x 2.43" (66.5 x 61.8mm); 10-18mm: 2.94 x 2.83" (74.6 x 72mm)
Minimum Aperture:
10 - 18mm: f/22 - 29

Minimum Aperture:

How wide a lens can be opened.

Lens Magnification Factor:
10-18mm: 0.15x

Lens Magnification Factor:

This is the magnifying factor of a lens. Macro lenses will often be described by their "magnification factor". A lens with a 1:1 magnification factor produces a projected image on the sensor which is the same as the subject.

Elements / Groups:
18-55mm: 12 / 10; 10-18mm: 14 / 11

Elements / Groups:

The individual pieces of glass that form the overall optical construction. Most lenses have between four and eleven elements to bend the light rays to ensure a perfectly formed image appears on the light sensitive surface, such as a film or CCD. The elements are arranged in groups and may be seen in specification sheets as, for example, 6 elements in 4 groups. That configuration may have two single elements and the other four grouped in pairs.

Weight:
18-55mm: 7.58 oz (215g); 10-18mm: 8.47 oz (240g)
Angle of View (diagonal):
18-55mm: 74° 20' - 27° 50'; 10 - 18mm: 107° 30' - 74° 20'

Angle of View (diagonal):

Area of a scene that a lens covers or sees. Determined by the focal length of the lens

Maximum Aperture:
18-55mm: f/4 - 5.6; 10 - 18mm: f/4.5 - 5.6

Maximum Aperture:

How wide a lens can be opened.

Focus Type:
Auto; Manual; Continuous Auto

Focus Type:

The type of focus of the lens from full manual control to auto focus.

Focus Type:
Autofocus

Focus Type:

The type of focus of the lens from full manual control to auto focus.
In The Box
Canon SL-2 2 Lens Hard Bundle
EF-S 18-55mm f/4-5.6 IS STM Lens
Canon EF-S 10-18mm f/4.5-5.6 IS STM Lens
E-67 II 67mm Lens Cap
Lens Dust Cap E (Rear)
LP-E17 Lithium-Ion Battery Pack
LC-E17 Charger for LP-E17 Battery Pack
Eyecup EF
EW-400D Wide Strap