Canon EOS RP Mirrorless Digital Camera with RF24-105mm F4 L IS USM Lens Kit
Canon
Product #:

CND4712
Manufacturer #:

3380C012
UPC:

013803313239
Smallest, Lightest Full-Frame EOS RP Camera
RF 24-105mm F4 L IS USM Lens
RF Mount Compatible with RF Lenses & EF/EF-S Lenses
26.2 Megapixel Full-Frame CMOS Sensor & DIGIC 8 Image Processor for High-Quality Images
Dual Pixel CMOS Auto Focus for Accurate & Fast Auto Focus
Excellent Low-Light Performance
Built-In Electronic Viewfinder with Touch & Drag Auto Focus
Vari-Angle LCD Touchscreen
USB Charge Compatible
Built-In Bluetooth & Wi-Fi Technology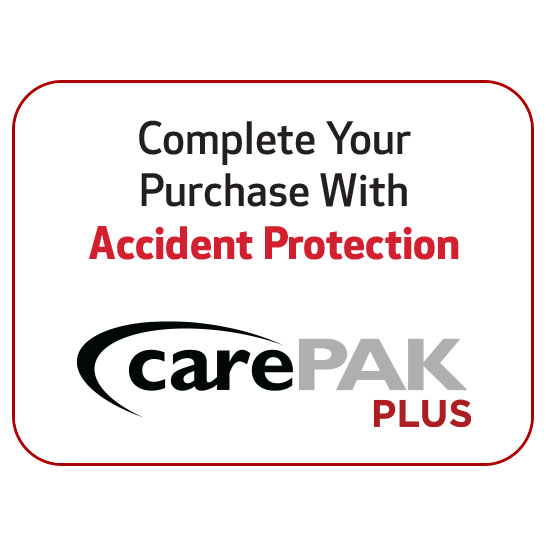 On Display at Fairfield, NJ Store

Superstore - Fairfield, NJ 123 US Hwy 46 (West) Fairfield

,

NJ

,

USA 07004

(973) 377-2007

Store Hours

M-F: 10am - 7pm EST

Sat: 10am - 6pm EST

Sun: 11am - 5pm EST
OVERVIEW
Camera:
The Canon EOS RP Digital Camera is the most Compact & Lightest Full-Frame EOS Camera. This Camera includes a 26.2 Mexapixel CMOS Sensor, Dual Pixel CMOS AF for fast & accurate Auto Focus, 4k Video, as well as Excellent Low-Light Performance Capabilities due to its powerful DIGIC 8 Image Processor. There is a broad range of possibilities, due to the Camera's compatibility with RF & EF/EF-S Lenses. The Creative Assist & Feature Assistant Functions are included with the EOS RP. There are a number of Scene Modes, which allow for you be imaginative with impressive results. The Mode Dial allows you to conveniently, and quickly, adjust settings. The Compact Size and Vari-Angle LCD Viewfinder make for Easy Operation. The Canon EOS RP is designed to help you capture your surroundings with Control, Quality, and Ease.
Optics & Focus:
This Camera comes with an 4-105mm F4 L IS USM Lens that offers Aperture of f/4-f/22. This RF-Mount Lens is Full-Frame Format, with 18 Elements, in 14 Groups. The Dual Pixel CMOS Auto Focus is designed to obtain Accuracy & Speed. The Electronic Viewfinder contains 2.36 Million Dots, & has a Touch & Drag Auto Focus feature. The Wide-Angle to Telephoto Zoom Lens is Compatible with the Full-Frame Digital Sensor, allowing for .24x Magnification.
Sensor & Screen:
The 26.2 Megapixel Full-Frame CMOS Sensor allows for High-Quality Images. The Canon EOS RP's Electronic Viewfinder has an LCD Screen, & has Touch & Drag Auto Focus capabilities.
Image & Video:
The 4k Video & 26.2 Megapixel Sensor allow for High-Quality Images & Videos.
Other Features:
Built-In Bluetooth & Wi-Fi Technology is included with the EOS RP. The Camera is USB Charge Compatible, and has a Built-In Electronic Viewfinder with Touch & Drag Auto Focus included.
Lens:
With a Focal Length of 24-105mm, this RF Lens has a Maximum Aperture of f/4-22. It is compatible with 35mm Film as well as Full-Frame Digital Sensor Cameras.
Product Reviews
There are no reviews for this product.
Specifications
Brand
Canon
Display & Viewfinder
Screen Size:
3"

Screen Size:

The size of the screen listed by height and width.
Detailed Specifications
LCD Screen:
Vari-Angle Touchscreen

LCD Screen:

The brand or type of LCD (Liquid Crystal Display) screen. These are usually found on the back of a camera.

Mounting Options:
RF Mount Compatible with RF & EF/EF-S Lenses
Image Sensor:
Full-Frame CMOS Sensor

Image Sensor:

Describes the makeup, build, and technology of the sensor that is in the camera. An Image Sensor is a device that converts an optical image to an electric signal. It is used mostly in digital cameras and other imaging devices. It is a set of charge-coupled devices (CCD) or CMOS sensors such as active-pixel sensors.

Process Type:
DIGIC 8 Image Processor

Process Type:

Refers to the development process by which the particular film uses. The most common are black and white, color negative (C-41), and color reversal (E-6)

USB Port:
USB Charge Compatible

USB Port:

This is a type of port used to connect a camera to a computer via a USB cable.

Lens:
RF 24-105mm F4 L IS USM

Lens:

One or more pieces of optical glass or similar material designed to collect and focus rays of light to form a sharp image on the film, paper, or projection screen.

Compatible Media:
SD; SDHC; SDXC

Compatible Media:

A storage medium that is compatible with your portable device, in a form that can easily be removed or accessed by a PC such as a type of memory card that is compatible with your camera.

Megapixels:
26.2 Megapixel

Megapixels:

A megapixel is one million pixels. It is commonly used to describe the resolution of digital cameras. For example, a 7.2 megapixel camera is capable of capturing roughly 7,200,000 pixels. The higher the megapixel number, the more detail the camera can capture. Therefore, the megapixel count is a significant specification to look for when buying a digital camera.
A/V Mode
Video Resolution:
3840 x 2160p at 23.98/25 fps; 1920 x 1080p at 25/29.97/50/59.94 fps; 1280 x 720p at 25/29.97/50/59.94 fps

Video Resolution:

The measurement in height x width of a captured video file. Common sizes are VGA, 720p, and 1080p.
Physical Specifications
Dimensions:
W 5.2 inches x H 3.3 inches x D 2.8 inches

Dimensions:

The measurements of an object.

Weight:
71.1 oz

Weight:

The physical weight of the item without packaging.

Color:
Black

Color:

The color of the item.
Detailed Specs
Wi-Fi Capable:
Bluetooth & Wi-Fi Technology
Camera Attributes
Autofocus:
Dual Pixel CMOS Auto Focus

Autofocus:

All digital cameras come equipped with an Autofocus, or AF Mode. While in Autofocus the camera automatically focuses on subjects based on the AF Area Mode the user has selected.

Camera Type:
Mirrorless

Camera Type:

The type of camera. Examples: SLR, point and shoot, mirrorless.
In The Box
Canon EOS RP Body
RF 24-105mm F4 L IS USM Lens
Camera Cover
Strap
Battery Charger
Battery Pack
Battery Pack Cover
Lens Cap
Lens Dust Cap
Lens Hood
Lens Case