Canon EOS Rebel T7i Digital SLR with 18-135mm f/3.5-5.6 IS STM Lens
Canon
Product #:

CND4682
Manufacturer #:

1894C003
UPC:

013803286526
Canon EOS Rebel T7i Digital SLR
Comes with 18-135mm IS STM lens
24.2 MP CMOS (APS-C) sensor
DIGIC 7 image processor
3.0" vari-angle touch screen LCD
45-point all cross-type AF system
Movie Electronic IS
Dual pixel CMOS AF with phase-detection
Continuous shooting rate of 6 fps
f/3.5-5.6 maximum aperture
Built-in WiFi, NFC & Bluetooth
Color: Black
Related mobile apps: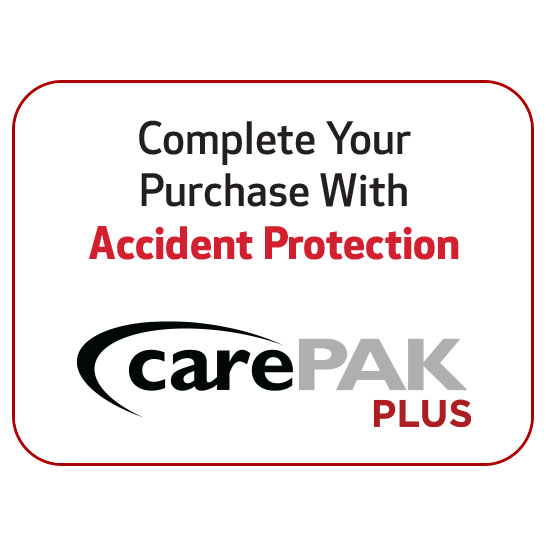 Overview
When it comes to taking professional photography to a whole new level, the Canon EOS Rebel T7i Digital SLR with 18-135 mm f/3.5-5.6 IS STM Lens is an indispensable gadget for every professional photographer. It is equipped with a 24.2 MP CMOS (APS-C) sensor that enables you to shoot stills and footage with astounding quality. The Dual Pixel CMOS AF, with phase-detection technology, makes it possible to focus on subjects automatically and in a precise manner. The 45-point, all cross-type AF system in the optical viewfinder helps in focusing on your subjects automatically. What's more, you can transfer your captured videos and images directly from the camera to a vast array of gadgets via Bluetooth, WiFi, or NFC.
Optics and Focus
The EOS Rebel T7i includes an 18-135 mm f/3.5-5.6 IS STM lens that features image stabilization for shooting blur-free photos and footage. The Dual Pixel CMOS AF uses the phase-detection technology for focusing on your subjects with a great deal of precision. Use the 45-point, all cross-type AF system in the optical viewfinder for focusing on your subjects when shooting through the viewfinder. Additionally, the ISO sensitivity ranges between 100 and 25,600.
Sensor and Screen
The Canon EOS Rebel T7i boasts a 24.2 MP CMOS (APS-C) sensor for shooting high-quality pictures and videos. The 3-inch Vari-angle LCD touchscreen lets you view captured content and browse menus with immense clarity. The optical viewfinder is equipped with a 45-point, all cross-type AF system, and is used for viewing scenes in bright lighting conditions, where it otherwise becomes complicated to view the touchscreen. The eyecup provided with this camera comes in handy for resting your eye on the viewfinder, especially while shooting for long durations.
Image and Video
This camera can shoot both images and videos at impressive resolutions. You can shoot images continuously at a 6-fps burst rate. The Movie Electronic IS function enables you to record videos with reduced blur. Offering a versatile shooting experience are the camera's Time-Lapse Movie and HDR Movie modes.
Other Features
The EOS Rebel T7i's inbuilt Bluetooth, NFC, and WiFi connectivity options let you transfer captured content to many similarly compatible devices through the proprietary Canon Camera Connect app. The creative filters enable you to express your creativity on the scenes and subjects, for both stills and videos. The included EW-400D neck strap prevents accidental dropping of the camera, and the R-F-3 cover offers protection from damage. The kit also includes a Lens Cap E-67II and a Lens Dust Cap E. This camera is powered by an LP-E17 battery pack that can be charged with the LC-E17 battery charger.
Product Reviews
There are no reviews for this product.
Specifications
Brand
Canon
Image Sensor
Sensor Type:
CMOS

Sensor Type:

Describes the makeup, build, and technology of the sensor that is in the camera.
Display & Viewfinder
Screen Size:
3.0-inch

Screen Size:

The size of the screen listed by height and width.

Display Type:
Vari-angle touch screen LCD

Display Type:

The type or brand of the screen.
Detailed Specifications
ISO Range:
100–25600

ISO Range:

Refers to the lowest and highest ISO sensitivity options the user has with a particular camera. (e.g. The Canon 5D Mark III has an ISO Range of 100-25,600)

Megapixels:
24.2 MP

Megapixels:

A megapixel is one million pixels. It is commonly used to describe the resolution of digital cameras. For example, a 7.2 megapixel camera is capable of capturing roughly 7,200,000 pixels. The higher the megapixel number, the more detail the camera can capture. Therefore, the megapixel count is a significant specification to look for when buying a digital camera.
Physical Specifications
Dimensions:
5.2 x 3.9 x 3.0 in.

Dimensions:

The measurements of an object.

Weight:
18.8 oz

Weight:

The physical weight of the item without packaging.

Color:
Black

Color:

The color of the item.
Power System
Continuous Shooting Speed:
up to 6.0 fps

Continuous Shooting Speed:

Refers to the number of frames that can be captured per second (fps = frames per second).
Lens
Focal Length:
18 - 135mm; Comparable 35mm Focal Length: 29 - 216 mm

Focal Length:

The distance between the film and the optical center of the lens when the lens is focused on infinity.
Lens Specification
Lens Min. Focus Distance:
1.5' (45 cm)

Lens Min. Focus Distance:

The shortest distance that a lens can focus.

Lens Filter Size:
Front: 67 mm

Lens Filter Size:

The size of the filter that fits the lens.

Dimensions:
Approx. 2.97 x 3.98" (75.4 x 101 mm)
Minimum Aperture:
f/22 - 36

Minimum Aperture:

How wide a lens can be opened.

Elements / Groups:
16/12

Elements / Groups:

The individual pieces of glass that form the overall optical construction. Most lenses have between four and eleven elements to bend the light rays to ensure a perfectly formed image appears on the light sensitive surface, such as a film or CCD. The elements are arranged in groups and may be seen in specification sheets as, for example, 6 elements in 4 groups. That configuration may have two single elements and the other four grouped in pairs.

Weight:
1.00 lb (455 g)
Lens Type:
Zoom lens

Lens Type:

This is the type of lens.

Angle of View (diagonal):
74° 20' - 11° 30'

Angle of View (diagonal):

Area of a scene that a lens covers or sees. Determined by the focal length of the lens

Maximum Aperture:
f/3.5 - 5.6

Maximum Aperture:

How wide a lens can be opened.

Mount Type:
Canon EF-S

Mount Type:

This is the mount type for the lens to attach to the camera body.
In The Box
EOS REBEL T7i Body
Eyecup Ef
Camera Cover R-F-3
Wide Strap EW-400D
Battery Pack LP-E17(with Battery Cover)
Battery Charger LC-E17
18-135mm f/3.5-5.6 IS STM Lens
Lens Cap E-67II
Lens Dust Cap E