Basics of Travel Photography
Product #:

UUU726
Manufacturer #:

UUU7260
UPC:

UUU726
Overview
If you're a serious photographer, chances are you've asked yourself "What camera should I bring on my vacation, trip, etc...?" It is always a shame to underpack and miss memorable moments, but it is also equally as annoying to overpack and drag around a bunch of heavy gear you aren't using. Special equipment designed for those who travel often will also be covered in class.
---
What is the Unique Photo Expo?
www.uniquephoto.com/expo
From Beginners to Professionals...
Don't Miss NJ's Largest Photography Event Ever!
Learn from the world's best photographers
Explore and experience photo excursions
Interact with manufacturer representatives
Shop and take advantage of incredible sales
Enjoy surprises, raffles, and more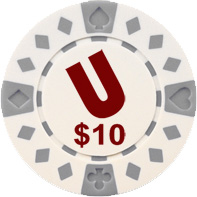 FREE $10 Token With Purchase Of Class
Please bring your camera, a notebook and pen. Please note that there will be no refunds or rescheduling for any Unique Photo Expo Classes.
View the Highlights of Last Year's Unique Photo Expo
Product Reviews
There are no reviews for this product.
Accessories
Unique University
Product #: UUU722

Manufacturer #: UUU722
Understanding Your Camera
Product #: UUU103

Manufacturer #: UUU103
You may also like
You May Also Like
Unique University
Product #: UUU722

Manufacturer #: UUU722

Our Price: $10.00
Understanding Your Camera
Product #: UUU103

Manufacturer #: UUU103

Our Price: $49.00