Canon PIXMA TS9120 Wireless All-in-One Inkjet Printer - Gold
Canon
Product #:

CND6410
Manufacturer #:

2231C022
UPC:

013803291018
Canon PIXMA TS9120 Wireless All-in-One Inkjet Printer
Dye and pigment printing
15 ipm for black ink prints
10 ipm for color prints
4800×1200 dpi resolution
5-inch touchscreen LCD
Wi-Fi, Bluetooth 4.0 LE, and SD slot
Canon PRINT app
Google Cloud Print
Apple AirPrint
PIXMA Cloud Link
Energy Star certified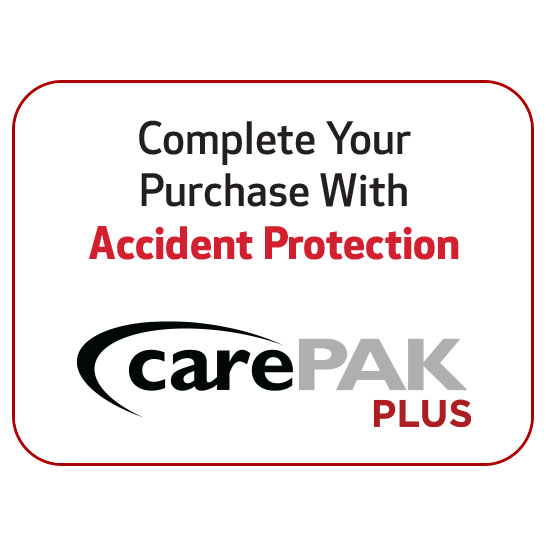 Overview
The Canon PIXMA TS9120 Wireless All-in-One Inkjet Printer allows you to issue print tasks from your smartphone. It is compatible with both Apple AirPrint, Google Cloud Print, Mopria Device Printing, and more. The Canon PIXMA TS9120 takes prints on an 8.5×14 paper. It supports Wi-Fi and Bluetooth 4.0 LE connectivity for wireless printing. The PIXMA TS9120 employs the inkjet technology to provide 4800×1200 dpi resolution prints. This printer offers up to 10 color and 15 black ink prints per minute and takes 17 seconds to produce a 4×6 borderless print. A flatbed scanner and copier enhance the functionality of this printer. The scanner has a contact image sensor that offers 2400×4800 dpi digital scans with 48-bit internal and 24-bit external color depth options. The printer can take up to 100 paper sheets each in the rear tray and front paper cassette.
Product Reviews
There are no reviews for this product.
Specifications
Brand
Canon
Display Specifications
Screen Size:
5" (12.7 cm)

Screen Size:

The size of the screen listed by height and width.

Display Type:
Touchscreen LCD

Display Type:

The type or brand of the screen.
Detailed Specifications
Image Sensor:
Contact Image Sensor (CIS)

Image Sensor:

Describes the makeup, build, and technology of the sensor that is in the camera. An Image Sensor is a device that converts an optical image to an electric signal. It is used mostly in digital cameras and other imaging devices. It is a set of charge-coupled devices (CCD) or CMOS sensors such as active-pixel sensors.

PC Interface:
USB 2.0, Ethernet, Wi-Fi, Bluetooth 4.0 LE

PC Interface:

This is software used to tether a camera to a computer interface. It is often used in a studio atmosphere as a better way to preview images.

Compatible Media:
SD/HC/XC; microSD/HC/XC; miniSD/HC

Compatible Media:

A storage medium that is compatible with your portable device, in a form that can easily be removed or accessed by a PC such as a type of memory card that is compatible with your camera.
Printing Method Data
Printer Technology:
Inkjet

Printer Technology:

The type of printer technology.

Number Of Nozzles:
Color: 5632; Black: 1024; Total: 6656

Number Of Nozzles:

The number of nozzles.

Maximum Resolution:
4800 x 1200 dpi

Maximum Resolution:

The maximum size of a print with optimum quality.

Ink Palette:
Pigment Black; Black; Cyan; Magenta; Yellow; Photo Blue

Ink Palette:

The type of color.

Ink Type:
Pigment, Dye

Ink Type:

This is the type of ink used in an inkjet printer. Most inkjet printers use liquid ink, whether it is pigment-based ink or dye-based ink. Pigment-based inks bond to the paper somewhat better than dye-based inks, reducing the likelihood that ink will bleed through the paper. Dye-based printer ink provides brighter colors in a wider range but bleed-through is more common. Waterproof ink also is a popular option, because most liquid inks will bleed if the final product becomes wet.
Physical Specifications
Dimensions:
14.7 x 12.8 x 5.6" (37.3 x 32.5 x 14.2 cm) (closed)

Dimensions:

The measurements of an object.

Weight:
14.6 lb (6.6 kg)

Weight:

The physical weight of the item without packaging.

Color:
Gold

Color:

The color of the item.
Paper Handling
Paper Size:
Minimum Paper Size: 4 x 6" (10.2 x 15.2 cm); Maximum Paper Size: 8.5 x 14" (21.6 x 35.6 cm)

Paper Size:

The size of the paper

Paper Capacity / Feed:
Rear Paper Tray: 100 sheets plain paper or 20 sheets 4 x 6" (10.2 x 15.2 cm), 10 sheets 5 x 7" (12.7 x 17.8 cm) photo paper; Front Paper Cassette: 100 sheets plain paper

Paper Capacity / Feed:

Maximum amount of paper a printer can hold.

Paper Type:
Plain: Plain Paper, Canon High Resolution Paper; Super High Gloss: Photo Paper Pro Platinum; Glossy: Photo Paper Plus Glossy II, Photo Paper Glossy; Semi-Gloss: Photo Paper Plus Semi-Gloss, Photo Paper Pro Luster; Matte: Matte Photo Paper

Paper Type:

This is the paper type.

Print Speed:
Black: 15 ipm; Color: 10 ipm; Borderless: 4 x 6" (10.2 x 15.2 cm), Photo: 17 seconds

Print Speed:

The average print speed of a paper.
Scanner Specifications
Scanner Type:
Flatbed

Scanner Type:

This is they type of scanner. Typical scanners can be flatbed, photo, sheetfed, and portable scanners.

OS Compatability:
Windows; macOS/OS X; iOS; Android; Windows 10 Mobile; Amazon Fire

OS Compatability:

The compatible operating systems that a scanner can run on.
Scanner Data
Scan Size:
8.5 x 11.7" (21.6 x 29.7 cm)

Scan Size:

The size an image is scanned.

Color Depth:
Internal: 48-bit; External: 24-bit

Color Depth:

Color or bit depth is the amount of information of the item being scanned; the higher the bit depth, the more colors get used and the better looking your scan will be. Grayscale images are 8-bit images, with 256 levels of gray. Color images scanned with a 24-bit scanner will have nearly 17 million colors; 36-bit scanners will give you more than 68 billion colors.

Optical Resolution:
2400 x 4800 dpi

Optical Resolution:

Number of pixels per inch recorded by the scanner's image sensor.
In The Box
Canon PIXMA TS9120 Wireless All-in-One Inkjet Printer - Gold
PGI-280 Pigment Black Ink Tank (11.2mL)
CLI-281 Black Ink Tank (5.6mL)
CLI-281 Cyan Ink Tank (5.6mL)
CLI-281 Magenta Ink Tank (5.6mL)
CLI-281 Yellow Ink Tank (5.6mL)
CLI-281 Photo Blue Ink Tank (5.6mL)
PP-301 Photo Paper Plus Glossy II Sample Pack (4 x 6", 3 Sheets)
CD/DVD/Blu-Ray Disc Printing Tray
Power Cord