Canon PIXMA MG2525 Inkjet All-In-One Printer - Black
Canon
Product #:

CND6383
Manufacturer #:

0727C002
UPC:

013803279153
Canon PIXMA MG2525 Inkjet All-In-One Printer
4800 x 600-dpi print resolution
1200 x 600 dpi scan resolution
4.0 ipm color/8.0 ipm black
Hybrid ink system
FINE inkjet printing technology
Auto power on, Quiet mode
Supports XL ink cartridges
USB 2.0 connectivity
Color: Black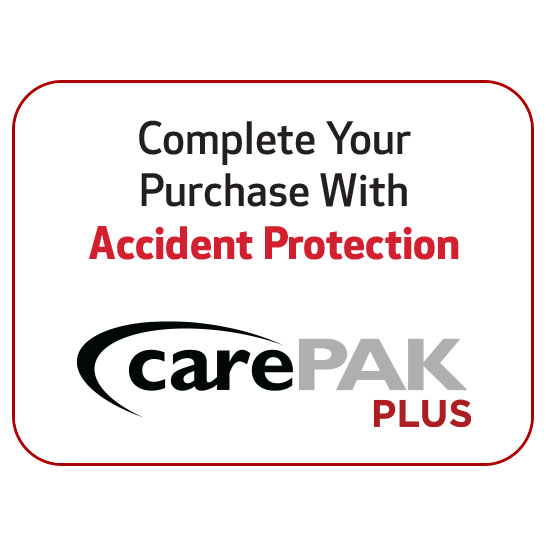 4800 x 600 dpi
Black
Plain Paper, Canon Photo Paper Plus Glossy II, Photo Paper Glossy, U.S. #10 Envelope
Color: 4.0 ipm; Black: 8.0 ipm
Auto Scan Mode
Ink Type:

Color: Dye; Black: Pigment
600 x 1200 dpi
Overview
When it comes to convenient printing, scanning, and copying documents, the Canon PIXMA MG2525 Inkjet All-In-One Printer - Black is a practical choice. It offers Full-photolithography Inkjet Nozzle Engineering (FINE) technology with a print head, which allows the printer to create droplets that are as tiny as 2 pL. This printer is compatible with the CL-246 XL color ink and PG-245 XL black ink cartridges for printing larger volumes. The Quiet mode enables you to print pages without disturbing those around you. You can organize, access, and personalize your documents and photos by using the included My Image Garden software. For added convenience, this printer automatically powers on as soon as a print job is detected.
Product Reviews
There are no reviews for this product.
Specifications
Brand
Canon
Detailed Specifications
Image Sensor:
Contact Image Sensor (CIS)

Image Sensor:

Describes the makeup, build, and technology of the sensor that is in the camera. An Image Sensor is a device that converts an optical image to an electric signal. It is used mostly in digital cameras and other imaging devices. It is a set of charge-coupled devices (CCD) or CMOS sensors such as active-pixel sensors.

Power Requirements:
110 - 120 V, 60 Hz 200 - 245 V, 50 Hz

Power Requirements:

This is the battery or adapter necessary to power a device.

PC Interface:
USB 2.0

PC Interface:

This is software used to tether a camera to a computer interface. It is often used in a studio atmosphere as a better way to preview images.

Max. Power Consumption:
Copy: 9.0 W; Standby: 1.0 W; Off: 0.4 W

Max. Power Consumption:

Maximum power consumption that a scanner uses.
Printer Specifications
Printer Technology:
FINE inkjet

Printer Technology:

The type of printer technology.

Number Of Nozzles (Total):
Color: 960; Black: 320; Total: 1280

Number Of Nozzles (Total):

The number of nozzles.

Maximum Printer Resolution:
4800 x 600 dpi

Maximum Printer Resolution:

The maximum size of a print with optimum quality.

Ink Palette:
Cyan, magenta, yellow, black

Ink Palette:

The type of color.

Ink Cartridge Configuration:
2 individual cartridges (1 color, 1 black)

Ink Cartridge Configuration:

This is the configuration of ink cartridges in a printer. The ink cartridge configuration can affect the print quality.

Minimum Ink Droplet Size:
2 pL

Minimum Ink Droplet Size:

The minimum size of an ink droplet. Also referred to as DPI.
Physical Specifications
Dimensions:
16.8 x 12.1 x 5.8" (42.7 x 30.7 x 14.7 cm)

Dimensions:

The measurements of an object.

Weight:
7.6 lb (3.45 kg)

Weight:

The physical weight of the item without packaging.

Color:
Black

Color:

The color of the item.
Paper Handling
Paper Size:
4 x 6" (10.2 x 15.2 cm), 5 x 7" (12.7 x 17.8 cm), letter 8.5 x 11" (21.6 x 27.9 cm), legal 8.5 x 14" (21.6 x 35.6 cm), U.S. #10 Envelopes

Paper Size:

The size of the paper

Paper Capacity / Feed:
Output Tray: 60 sheets plain paper or 20 sheets 4 x 6" photo paper

Paper Capacity / Feed:

Maximum amount of paper a printer can hold.

Paper Type:
Plain Paper, Canon Photo Paper Plus Glossy II, Photo Paper Glossy, U.S. #10 Envelope

Paper Type:

This is the paper type.

Print Speed:
Color: 4.0 ipm; Black: 8.0 ipm

Print Speed:

The average print speed of a paper.
Scanner Specifications
Scanner Type:
Flatbed

Scanner Type:

This is they type of scanner. Typical scanners can be flatbed, photo, sheetfed, and portable scanners.

Scanning Modes:
Auto Scan Mode

Scanning Modes:

Type of scanning modes.
Ink Cartridge Specifications
Ink Type:
Color: Dye; Black: Pigment
Scanner Data
Scan Size:
8.5 x 11.7" (21.6 x 29.7 cm)

Scan Size:

The size an image is scanned.

Color Depth:
48-bit input / 24-bit output

Color Depth:

Color or bit depth is the amount of information of the item being scanned; the higher the bit depth, the more colors get used and the better looking your scan will be. Grayscale images are 8-bit images, with 256 levels of gray. Color images scanned with a 24-bit scanner will have nearly 17 million colors; 36-bit scanners will give you more than 68 billion colors.

Optical Resolution:
600 x 1200 dpi

Optical Resolution:

Number of pixels per inch recorded by the scanner's image sensor.

Interpolated Resolution:
19200 x 19200 dpi

Interpolated Resolution:

Software process of adding pixels to an original image.
In The Box
Canon PIXMA MG2525 All-in-One Inkjet Printer (Black)
CL-244 Color Ink Cartridge
PG-243 Black Ink Cartridge
Power Cord