Hands On With the Nikon Z7
Published: August 29 2018
Categories:
With the announcement of the new Nikon Z6 and Z7 you have to wonder what kind of photographer this will fit. The two cameras follow a similar design mantra as their D600 series and D800 series, the Z6 has a more affordable price point at $1996.95 while the Z7 is going for $3396.95. The Z series is definitely something to get excited about especially for those who are part of the Nikon family.
Nikon Senior Tech Rep Mike Lopez was kind enough to bring in a Nikon Z7 which will be available worldwide on September 27, 2018. We were able to get a hands-on experience with the new camera and we will be able to run you through what we were able to find out with the limited time that we had it for in our hands. Here are our take aways.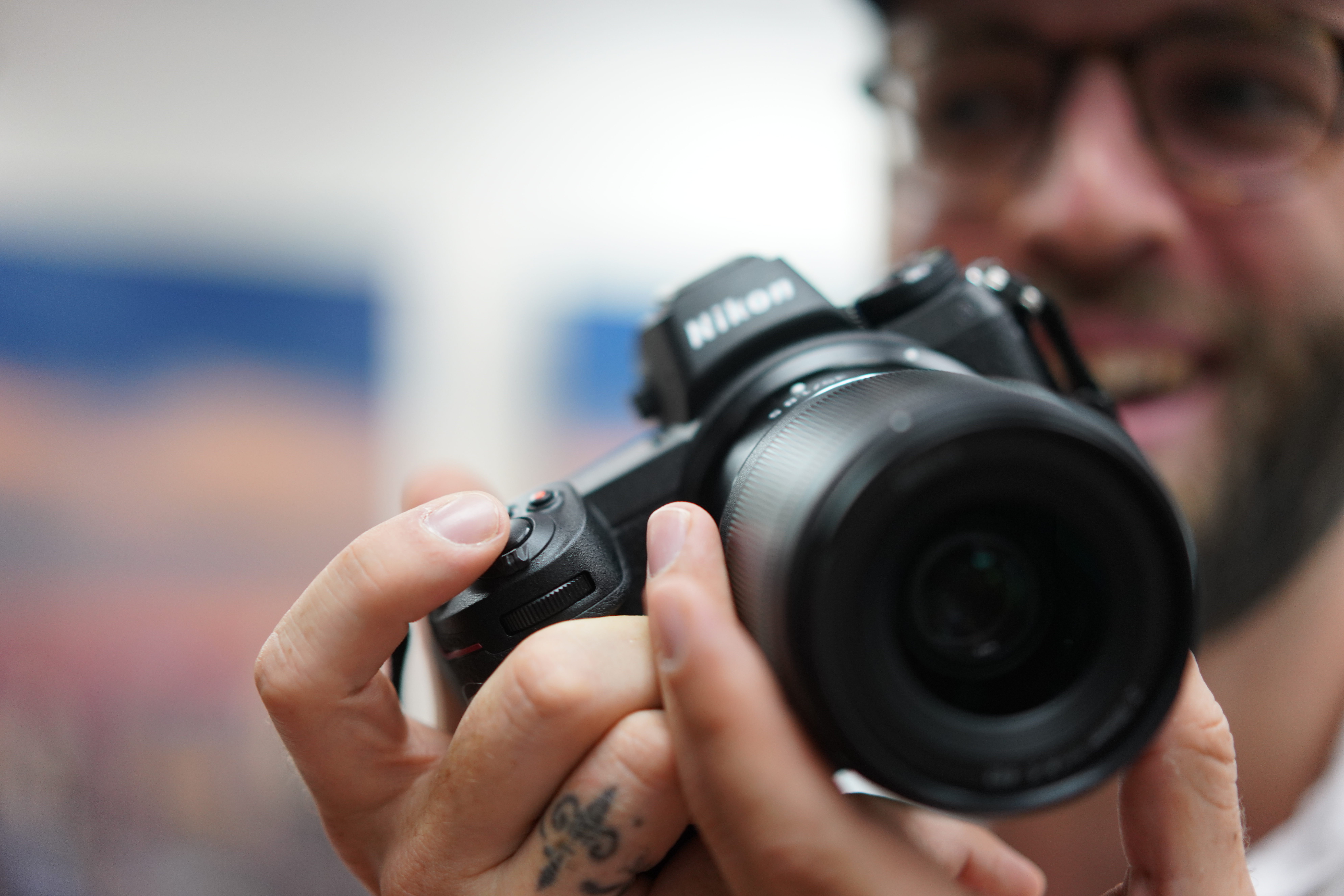 Let's begin with the ergonomics. The handle is a lot deeper than we are nromally used to, and although there are two function buttons right beside the grip, it was not difficult to reach them when needed, nor did I hit it by accident. When held, the Z7 & Z6 feel very familiar to the Nikon DSLR series of cameras. Adjusting anything through the manual settings was as quick and simple as holding down something like the ISO button and rotating the back wheel, which would adjust the ISO; additionally rotating the front wheel toggles the ISO-Auto feature. Likewise for Autofocusing modes, instead of being on the front left of the camera it was set to the fn2 button by the grip. If you were using Nikon before hand, the new Z6 and Z7 will feel very familiar and very easy to navigate through.
One question that we received was a customer's worry over the menu system. We hear plenty of complaints about how unintuitive it is to navigate through other popular mirrorless menu systems. Nikon has tried to achieve parity between the interface of their DSLR systems and the new Z series cameras, so anyone coming from the Nikon ecosystem will already have a firm grasp on how to navigate it's settings.
At 3.7 Million Dots, the EVF was crisp, sharp, and very detailed. We compared it side by side with the Sony A7RIII which has the same amount of dots in their EVF, and will admit that the Nikon was nicer. Both viewfinders will do the job of course, but the viewfinder on the Nikon would beat the EVF from Sony. I would not worry about manually focusing and wonder if the subject was in focus where I needed it to be. With that said, I did notice that Sony had released a patent for a 5.6 million dot EVF, but we will have to wait and see if this will be something they will be introducing to their next line of full frame mirrorless cameras.
Flange distances. Do they matter? At 16mm vs the 18mm that Sony has for their mirrorless lines along with the 55mm diameter for their mount design it allows a lot of play for new designs by lens engineers. The future of Nikon looks like they will be able to create a lot of fun lenses that would push and take full advantage of their mirrorless design. This is one of the main reasons that Nikon is truly reinventing mirrorless. The 16mm flange distance may not seem like much but combined with the 55mm diameter for the lens mount, it certainly opens up a lot of new interesting lenses for Nikon. Hopefully Nikon creates a beautiful pancake lens that would really take advantage of their mirrorless design.
In terms of Autofocusing, the Z7 has 493 focusing points and although the Sony a9 has 693, the Z7 is churning out these focusing points on a 45MP sensor. For high resolution and reliable autofocusing the Z7 is able to keep up with what we were doing in terms of our testing. Both the a9/a7III and the Z7/6 do have a 90% Coverage in terms of autofocusing so expect the autofocusing for the Nikon Z series to be able to lock onto autofocusing with no problem at all.
A Nice added touch to the autofocusing feature was during it's face detect, that you can select which face you wanted the camera to focus on by using the Joy Stick incase there were multiple faces in the frame. This feature will be really nice, most autofocusing systems way to readjust was just by releasing and half-pressing on the shutter actuation and hope that it would focus on the right person. With this one would be able to focus on the intended subject with face detect.
In terms of battery life, the CPA does rate it for only 400 shots, but according to Mike, it does last twice that. The battery is the same one on many of Nikons DSLR line, so they also would be interchangeable if you have a D7500/750/850/etc. The battery is an EN-EL15b, so if you do have any of these cameras already, you wouldn't' need to get a spare battery because you would already have one!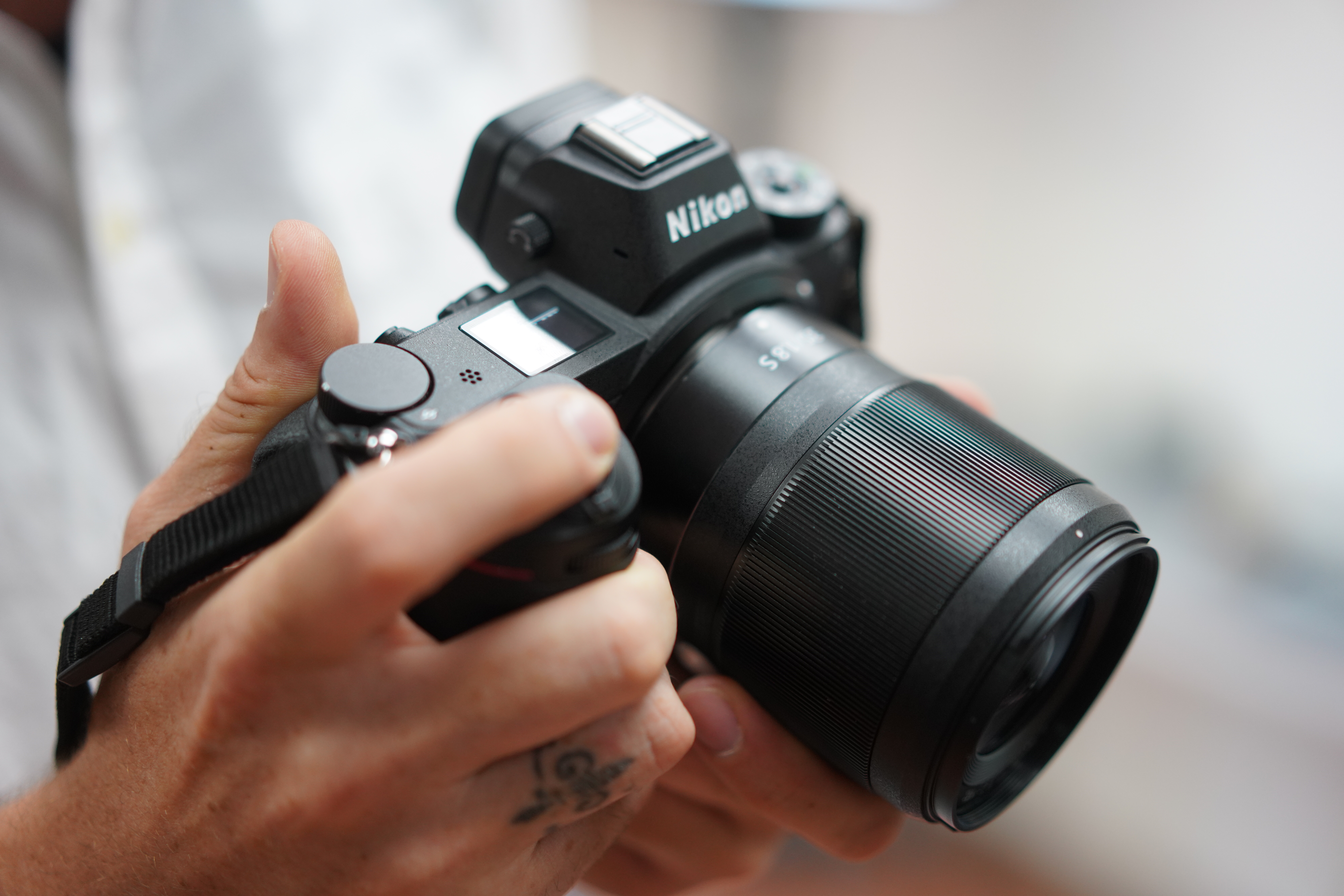 We are very excited to see this new line and look forward to what Nikon will have in store for us in the future. The Nikon S Line of lenses that would work with Nikon's mirrorless system are incredibly sharp. I shot with the 35mm and used 10,000 ISO unfortunately, I was not able to keep the files but the noise seemed very usable, especially for platforms like social media. The photographs taken on the 35mm f/1.8 S lens were insanely sharp. Nikon's S line of lenses are similar to their gold ring designation to identify as their pro-series lenses.
One of the main advantages for those who are already using Nikon is the fact you can use the lenses that you already have because of the FTZ adapter. Nikon does have to play catch up with their native lenses for the mirrorless, but there has never been a good Nikon adapter to Sony body. So when a Nikon user jumps into the the Z series cameras they will not have any functionality issues because they are all native. We did adapt the FTZ adapter with the Nikon Sigma Art series lens, and everything functioned as it should have.
If you are getting into mirrorless cameras without a preference, there will be more to pick from now that Nikon has gone mirrorless. Sony does have more enthusiast bodies and lenses available in the mirrorless package especially for those starting out. For the photographers that want to go full frame they will have to really need to decide which camera feels right in their hands and what features would be useful for them in the long run. Here at Unique, we welcome Nikon to the mirrorless line! Nothing like a bit of competition to rev up some gears for us consumers in the end :)

Pre-Orders are up if you want to pick up their new mirrorless line!
You May Also Like: