Canon's New EOS RP - Does smaller mean better?
Published: April 22 2019
Categories: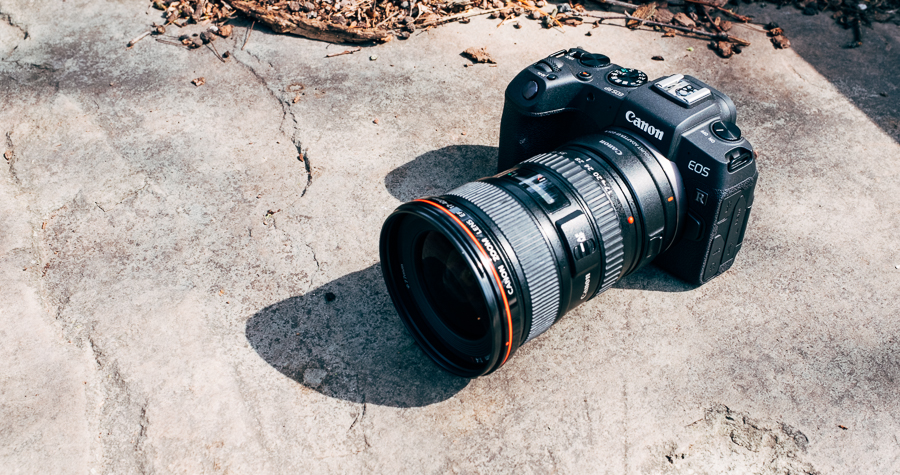 The future of mirrorless camera systems is simple: smaller bodies and bigger sensors. Lately, camera manufacturers have been pushing the idea of incredible image quality in a smaller package as much as they can. This past February, Canon released what is currently the most affordable full-frame camera on the market, the EOS RP. We put this camera through its paces to see if smaller really does mean better. This month we're going to discuss the upsides and downsides of Canon's latest addition to their full-frame lineup and if it might be the camera for you for only $1299. Also, keep an eye out at the end of this article for information on the Canon Take Over Event hosted in our superstore at the end of this month!
What's to like?
Getting right into it, we cannot stress enough how small this camera body is while housing a full-frame image sensor. There are some contradictions to its size that we'll get to later, but the body by itself doesn't take up a lot of space in your bag and sits comfortably in the hand. The EOS RP is also weather-sealed to the same degree as the EOS 6D Mark II (it's DSLR counterpart). On top of that it retains the same interface and other features that make Canon cameras pleasing to work with.
It goes without saying that Canon's Dual Pixel CMOS autofocus and the new the Digic 8 image processor (also found in the EOS R), make the RP a breeze to photograph with. The first time we took this camera out, the temperature was below freezing and we were using Canon's 17-40mm L lens, which is approaching a decade in age. Considering the age of the lens and the unforgiving temperature, there was virtually no loss in performance using the RF lens mount adapter. Canon's autofocus is definitely some of the best that you get. Dual Pixel AF may not be news if you are already a Canon user, but there are 4,779 manually selectable autofocus points to choose from. You can select any of these focus points with the wonderfully responsive and fully articulating touchscreen. Canon's touchscreens have always stood out from other camera manufacturers, so it is nice to see that the screen on the RP is not an exception.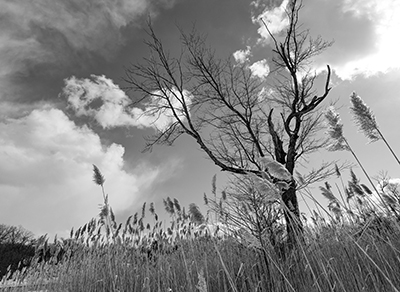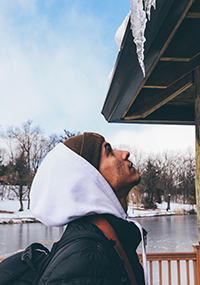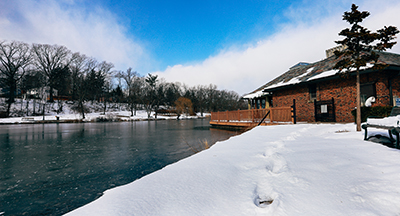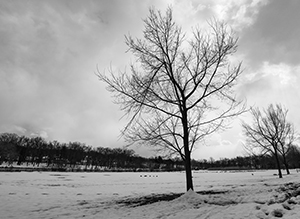 Secondly, having a full-frame sensor in general gives you an advantage in low-light performance, so having that kind of access in a smaller body is important. For the RP in particular, the dynamic range and noise performance is very similar to the EOS 6D Mark II. The RP performs well in low-light situations, however, it should be said that there is not as much dynamic range for this kind of shooting as you would need. Evidently, you will get quite a bit of noise in the shadows, and the RAW files will not be as robust as some of Canon's higher priced full-frame cameras. The ISO range caps at 40,000 ISO and can be expanded up to 102,400 if you are in manual mode or any modes that are partially manual (aperture priority, shutter priority, etc.). If you are in the fully automatic mode, silent shooting, or any of Canon's Scene Intelligent Auto modes, the ISO will cap at 12,800. Here are some unedited sample photographs we took while pushing the ISO:
3200 ISO 6400 ISO
12,800 ISO 40,000 ISO
Lastly, Canon made great improvements to their WiFi and Bluetooth functions. Not only is it much easier to connect the RP to your smartphone, but you can now transfer RAW files wirelessly to your iPhone (4s or later) or Android (Android 5.0 or later). This is huge if you do any kind of travel related work because you can reliably transfer and edit your files without worrying about compression or limiting your shooting to JPEG formats in-camera. One thing is very clear about the RP: Canon truly had convenience in mind.
What's not to like?
There are only few disappointing aspects of this camera that need to be addressed. These complaints will certainly be subjective depending on the user, but there are definitely some pitfalls about the EOS RP in contrast with its other great qualities. Be mindful that these are also features that would have made the camera much more expensive. So, it makes sense that there are going to be some things lacking in a full-frame camera with such a low price tag.
First and foremost, there are some problems with its size. It is definitely nice to have a full-frame body as small as the RP, but here's the biggest problem: the camera becomes huge the moment you throw a lens on it. This goes for both EF and RF lenses. With the exception of the new RF 35mm F1.8 Macro lens, most of the new RF lenses are pretty big. Furthermore, if you take advantage of using your L Series EF lenses, they become really big as well once they're attached to the adapter. There are not many lens options that give this camera a good balance in terms of its overall weight and feel. The only true way to make this camera more compact than any other full-frame mirrorless camera is to use it with the RF 35mm F1.8. It's also worth noting that the new 35mm is an incredible little lens for only $499. If you're looking for a compact and all-purpose setup, this lens is a great choice on the EOS RP.
Secondly, it comes as no surprise that Canon has once again excluded IBIS. For photography this is really not going to be a big deal unless you need to stop down to slower shutter speeds, but it is still a disappointment considering that there are other small cameras that still have 5-axis IBIS. Canon may be understandably worried about the size and overall design, however, it is hard to imagine the EOS RP being much bigger with IBIS. Nonetheless, it's important to keep in mind that Canon would have likely had to sacrifice the weather-sealing in order to fit in-body stabilization around a full-frame image sensor. Fortunately, a lack of IBIS is not the end of the world. Many of Canon's lenses are stabilized and there is a wide array of other affordable lenses that have amazing optical stabilization, such as Tamron's new G2 series of zooms and SP series of prime lenses.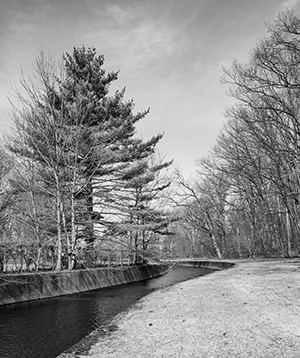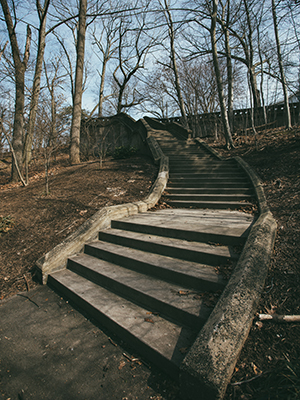 There is also a smaller battery now. This camera does not use the standard LP-E6n that Canon uses in all of their professional and prosumer level cameras. This is a shame because the LP-E6n is an awesome battery. If you are reading this and are looking to upgrade to a full-frame from, let's say, an EOS 80D, you will not have the luxury of using the many batteries that you purchased for your travelling, weddings, extensive video shoots, etc. You will have to replace them with a bunch of LP-E17 batteries, which are commonly found in Canon's entry-level DSLR bodies. You will get 250 shots of battery life with the EOS RP depending on how you shoot, so it's highly recommended that you carry at least one spare battery with you. On the plus side, you can charge this camera through its USB-C port which makes it easy to charge on-the-go if you carry around a portable battery for your phone or something else of that nature. Although the battery life exceeded our expecations considering the bitterly cold conditions that we first tested this camera in. The battery was still full after shooting for nearly two hours straight; lasting much longer than our fingers could out there.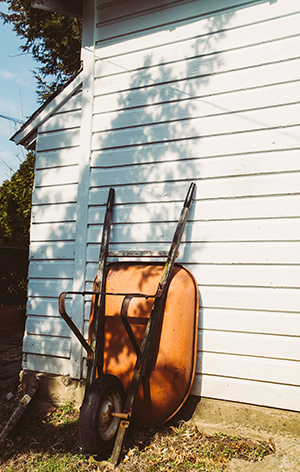 If you are a videographer or looking to enter the filmmaking world, this will probably not be the camera for you. You will find the video capabilities to be limited if you are looking for an affordable way to start filming short films, music videos, web shows, documentaries, etc. This is due to the 4K and 1080p limitations. If you love Canon and want to stick with them for both filmmaking and photography, the EOS R will be a better option for you as it is better versed for hybrid shooting given the rapidly growing desire for 4K. For details, see the chart below for the video specifications that are currently available in-body. Keep in mind that these are limitations that could likely be fixed in future firmware updates.
4K (UHD)
3840 x 2160




23.98 fps

Full HD
1920 x 1080




59.94 fps

29.97 fps

HD
1280 x 720




59.94 fps

29.97 fps
Lastly, let's circle back to the larger question: does smaller really mean better? The answer to this question is really going to depend on the user, but this may not be the case with the EOS RP. This camera is a pretty solid choice for it's price, but it may not necessarily be the best bang for your buck. There are cameras like Fujifilm's X-T3 that are smaller, packed with more features, and have more dynamic range despite having a smaller sensor. The X-T3 has a slightly higher price tag, but there are options to consider if you're looking for the best value for your money.
Who is the EOS RP for?
The RP has a lot to offer for photographers, especially those that are on a budget. The auto-focus is super smooth and snappy, it houses a 26 megapixel full-frame image sensor, there are an abundant amount of scene modes and other fantastic consumer-grade features, and it has one of the most appealing price tags out there. At the moment, this camera is a particularly enticing option for any enthusiasts or hobbyists; especially those that will be doing frequent travelling, street photography, or any kind of photographing that would require a lightweight setup. On top of that, if you are currently an APS-C user looking for an inexpensive full-frame upgrade and have no plans of entering the world of cinema, then the EOS RP is for you. This camera has its pitfalls, like any other camera, but it is definitely worth giving it a shot for any hobbyists or casual shooters reading this.
If you want to get your hands on one, or want to learn more about Canon's mirrorless lineup, be sure to sign up for the Canon Takeover Event hosted at Unique Photo! You can bring your Canon camera for a professional clean-and-check, or share ideas and learn alongside other Canon users. We'll be offering a trade-in/trade-up promotion for anybody looking to get rid of their gear for a discount on new, select Canon products. Technicians from Canon Professional Services will be with us at our superstore on April 26th, 27th, and 28th in order to provide you with hands-on workshops on photographing, printing, creating photobooks, shooting video, and much more with your Canon gear! Check out the link below for times, prices, and more details.
https://www.uniquephoto.com/canon-takeover-event
https://www.uniquephoto.com/product/canon-eos-rp-digital-camerabody-only-
You May Also Like: