Paper
Paper and photo paper are some of the most vital things to carry while shooting your subjects. It adds to the quality of the images captured and enhances the overall lighting effect of the shoot. Such photo paper or printing paper is provided by several reputed camera labels. HP paper, Ilford paper, and Hahnemuhle paper are the best brands to choose printing paper from. Professional photographers are also known to put their trust in Canon photo paper and Espon photo paper.
Unique Photo has a full line of paper by Epson, Canon, Fuji, Hahnemuhle, HiTi, HP, Ilford, Inkpress Digital, Kodak, Olympus, Sony, and many more.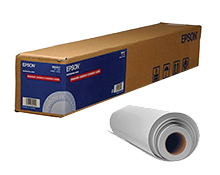 When printing photographs, most prefer their prints to be the highest image quality possible. Photo papers have certain properties and features for achieving the best possible print quality for all your pictures. These photo papers produce crisp, clear, colorful prints that cannot be matched by traditional printer paper. This helpful guide will assist you in purchasing great quality photo papers.