Canon 270 EX II SpeedLite Flash
Canon
Product #:

CNH3001A
Manufacturer #:

5247B002
UPC:

013803135268
- High-Performance Flash Unit
- Ultra Compact & Ultra Lightweight
- Wireless Use W/EOS DSLR Master Function
- 2-Second Flash Delay Possible
- Weighs Just 5.5 oz/155 g
- Normal Guide No. (28mm): 72' @ 100 ISO
- Tele Guide No. (50mm): 89' @ 100 ISO
Compatible with Canon EOS Rebel SL2 DSLR Camera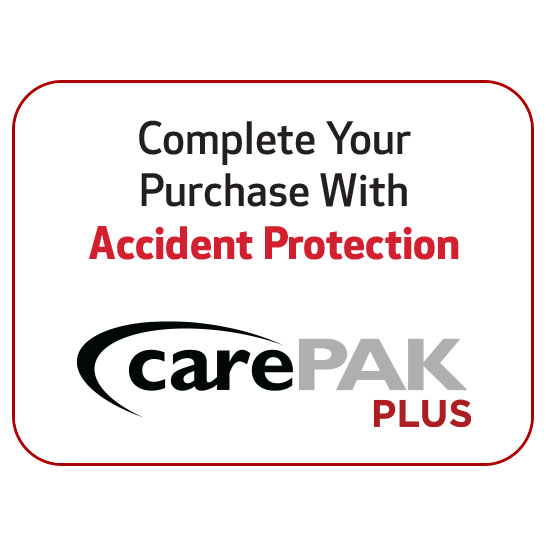 On Display at Fairfield, NJ Store

Superstore - Fairfield, NJ 123 US Hwy 46 (West) Fairfield

,

NJ

,

USA 07004

(973) 377-2007

Store Hours

M-F: 10am - 7pm EST

Sat: 10am - 6pm EST

Sun: 11am - 5pm EST
Overview
Perfect for expanding your creative options on compact cameras and entry-level EOS DSLRs, Canon's new Speedlite 270EX adds power and flexibility for enhanced flash photography anywhere. Light, compact and small enough to fit in your pocket, Speedlite 270EX features 2-step coverage for 28mm and 50mm focal lengths, plus a highly useful bounce-flash function for amazingly easy, polished results. Powered by 2 AA batteries (not included), Speedlite 270EX is easily set-up and controlled through your camera's menu system (with select models), communicates color temperature information with your camera for optimal white balance and recharges silently in less than 4 seconds. An indispensable complement to your Canon camera, Speedlite 270EX is a perfect extension of your photographic genius.
Features
Compact, lightweight design - ideal for compact PowerShot cameras (G-series and select SX-series) and EOS Rebel class cameras
28mm and 50mm. 2-step Coverage Angle Selection
Bounce feature for an even greater range of picture-taking options
Simple set-up using the camera's rear monitor
Color temperature communication
Optimized recycling time (approx. 0.1 to 3.9 seconds)
Quieter charging
Easy storage soft case
Powered using just 2 AA batteries
Product Reviews
Great to take for traveling!
Reviewed on Wednesday, August 15, 2012
By: Anonymous
I wanted to purchase something that will improve the lighting on my camera but wasn't so heavy to carry around or too expensive since the built-in flash was limited. This small, pocket sized flash was the perfect choice when I was on a road trip this summer. And it works with just two AA batteries!
Specifications
Brand
Canon
Detailed Specifications
Bounce Capability:
Yes

Bounce Capability:

The ability to direct a flash to bounce on ceiling or nearby wall. Bounce and swivel flash heads allow more creative flash techniques and lighting effects.

TTL Compatibility:
Yes

TTL Compatibility:

TTL (Through-The-Lens) refers to a light/exposure meter which is compatible with your camera, and takes light readings through the lens to determine the correct settings when in automatic mode. Often, this meter sends out a pre-flash or infrared sensor in order to detect the amount of available light. This signal may inadvertently trip your unit's built-in slave tripper, and therefore can not be used with flash units.

Camera Mount:
Shoe

Camera Mount:

The trace or base where the camera is fixed or secured to eliminate vibration.

Coverage:
28 mm - 50 mm (Full frame)

Coverage:

This is the maximum viewing area through a camera's viewfinder.
Control Specifications
Exposure Control:
TTL

Exposure Control:

The settings on a camera that adjust to get the correct exposure. Shutter speed, aperture and ISO sensitivity are generally three basic types of exposure control.
Physical Specifications
Dimensions:
2.6 x 2.6 x 3.0" / 6.60 x 6.60 x 7.62 cm

Dimensions:

The measurements of an object.

Weight:
5.5 oz / 156 g

Weight:

The physical weight of the item without packaging.

Color:
Black

Color:

The color of the item.
Flash
Guide Number:
72' (21.95 m) ISO100 at 28 mm position

Guide Number:

The number which indicates the effective power of a flash unit.
Tripod Detailed Specifications
Swivel Capability:
Up: 60, 75, 90

Swivel Capability:

This is the swivel capability of the tripod head. Some tripod can only pan horizontally, while some tripods with ball-heads can be angled.
Power System
Battery Type:
2x AA Alkaline Batteries

Battery Type:

The type of battery for a device. Some cameras use single use alkaline while others use rechargeable lithium batteries.
Brand
Brand:
Canon
Brand:
Canon
In The Box
- Canon 270 EX II SpeedLite Flash
- Soft Case