NJCS: Photographing Obstacle Races with Bob Mulholland
Product #:

UUU851
Manufacturer #:

UUU851
Join Bob Mulholland for a seminar on photographing obstacle course races like Tough Mudder.
Learn the best gear to use, what settings are optimal (don't think RAW and shutter priority here!), how to keep your equipment protected, and how to keep yourself clean and comfortable (well, sometimes it's fun to get dirty!). You'll test your photographic limits and personal endurance with these events.
What is the NJ CAMERA SHOW?
From Beginners to Professionals...
Don't Miss NJ's Largest Photography Event Ever!
· NJ's LARGEST Camera Show
· 50+ Brand Name Vendor Reps ON-SITE
· LOWEST Camera Prices of the Year
· Demo All of the NEWEST Camera Gear
· FREE Photography Classes*
· TRADE-IN Your Old Camera Gear
· WIN Amazing Prizes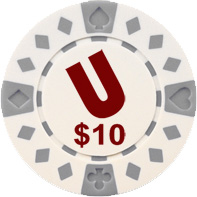 Get a FREE $10 Token With Purchase Of Class
Please note that there will be no refunds or rescheduling for any NJCS class.
Watch the video below to see what's in store at the New Jersey Camera Show!
Product Reviews
A Very Fun Class
Reviewed on Wednesday, November 20, 2013
By: BillM
I have to say this was one of the most enjoyable classes I've attended at Unique. I wasn't expecting much as the instructor was not a big name photographer and the topic was a bit unusual. But the guy was fun and enthusiastic and non stop in his presentation. Bob was quick to answer questions and generous with his feedback throughout the class. He gave us good insight into how best to shoot action in adverse weather conditions and how to keep your equipment relatively clean and functional when the rest of you can be wet and muddy. Bob included tips on where to set up to shoot on a course, what positions the runners would be in that would look best for saleable images, and the best format to use to be able to get the most frames in without blowing out the camera buffer (which I usually do when shooting action). Framing was another topic he stressed, and he talked about and showed examples of what and what not to do. He also went into the process of getting hired and the workflow of shooting one of these events which I thought was really interesting. Being somewhat anal about keeping my own equipment clean I would probably never attempt to shoot at one of these events, but I really did enjoy this class. I did learn a few things from Bob, and now know a couple of products and techniques that can keep my camera dry(er) in the rain. He even went well beyond the scheduled end time, and no one rushed out the door at the 2hr mark. It was a fun class, and more entertaining and amusing than some of the big name photographer's seminars that I have attended here. I can sincerely give it 5 stars.