Canon EOS RP Mirrorless Digital Camera w/ EF 24-105mm Lens and Mount Adapter
Canon
Product #:

CND4711
Manufacturer #:

3380C052
UPC:

660685197435
Smallest, Lightest Full-Frame EOS RP Camera
EF 24-105mm f/3.5-5.6 Lens
RF Mount Compatible with RF Lenses & EF/EF-S Lenses
26.2 Megapixel Full-Frame CMOS Sensor & DIGIC 8 Image Processor for High-Quality Images
Dual Pixel CMOS Auto Focus for Accurate & Fast Auto Focus
Excellent Low-Light Performance
Built-In Electronic Viewfinder with Touch & Drag Auto Focus
Vari-Angle LCD Touchscreen
USB Charge Compatible
Built-In Bluetooth & Wi-Fi Technology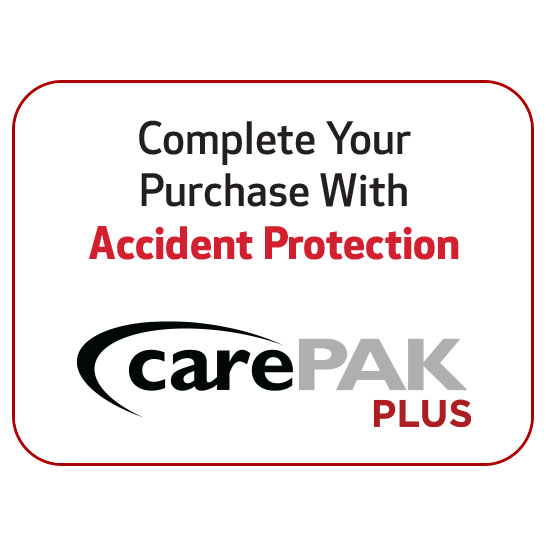 On Display at Fairfield, NJ Store

Superstore - Fairfield, NJ 123 US Hwy 46 (West) Fairfield

,

NJ

,

USA 07004

(973) 377-2007

Store Hours

M-F: 10am - 7pm EST

Sat: 10am - 6pm EST

Sun: 11am - 5pm EST
OVERVIEW
Camera:
The Canon EOS RP Digital Camera is the most Compact & Lightest Full-Frame EOS Camera. This Camera includes a 26.2 Mexapixel CMOS Sensor, Dual Pixel CMOS AF for fast & accurate Auto Focus, 4k Video, as well as Excellent Low-Light Performance Capabilities due to its powerful DIGIC 8 Image Processor. There is a broad range of possibilities, due to the Camera's compatibility with RF & EF/EF-S Lenses. The Creative Assist & Feature Assistant Functions are included with the EOS RP. There are a number of Scene Modes, which allow for you be imaginative with impressive results. The Mode Dial allows you to conveniently, and quickly, adjust settings. The Compact Size and Vari-Angle LCD Viewfinder make for Easy Operation. The Canon EOS RP is designed to help you capture your surroundings with Control, Quality, and Ease.
Optics & Focus:
This Camera comes with an EF 24-105mm Lens that offers Aperture of f/3.5-5.6. This EF-Mount Lens is Full-Frame Format, with 2 Aspherical Elements, and one UD Element. The Dual Pixel CMOS Auto Focus is designed to obtain Accuracy & Speed. The Electronic Viewfinder contains 2.36 Million Dots, & has a Touch & Drag Auto Focus feature. The Wide-Angle to Telephoto Zoom Lens is Compatible with the Full-Frame Digital Sensor, allowing for .3x Magnification.
Sensor & Screen:
The 26.2 Megapixel Full-Frame CMOS Sensor allows for High-Quality Images. The Canon EOS RP's Electronic Viewfinder has an LCD Screen, & has Touch & Drag Auto Focus capabilities.
Image & Video:
The 4k Video & 26.2 Megapixel Sensor allow for High-Quality Images & Videos.
Other Features:
Built-In Bluetooth & Wi-Fi Technology is included with the EOS RP. The Camera is USB Charge Compatible, and has a Built-In Electronic Viewfinder with Touch & Drag Auto Focus included.
Lens:
With a Focal Length of 14-105mm, this EF Lens has a Maximum Aperture of f/3.5-5.6 & a Minimum of f/22-32. It is compatible with 35mm film cameras as well as Full-Frame Digital Sensor Cameras. With a DIGIC 8 Image Processor, this Lens is great for High-Quality Images.
Product Reviews
There are no reviews for this product.
Specifications
Brand
Canon
Image Sensor
Sensor Type:
Full-Frame CMOS

Sensor Type:

Describes the makeup, build, and technology of the sensor that is in the camera.
Display Specifications
Screen Size:
3"

Screen Size:

The size of the screen listed by height and width.
Detailed Specifications
LCD Screen:
Vari-Angle Touchscreen

LCD Screen:

The brand or type of LCD (Liquid Crystal Display) screen. These are usually found on the back of a camera.

Focusing System:
Dual Pixel CMOS Auto Focus

Focusing System:

The type of focusing system used to capture a sharp image. Some simple cameras have fixed (infinity) focus. Most modern cameras have autofocus systems which determine the distance to the subject automatically. There are two main types of autofocus: active autofocus, where an infrared light (or a sonar pulse) is emitted by the camera and reflected by the subject, and passive autofocus, where the image transmitted by the lens is analysed for its sharpness by a detector inside the camera.

Process Type:
DIGIC 8 Image Processor

Process Type:

Refers to the development process by which the particular film uses. The most common are black and white, color negative (C-41), and color reversal (E-6)

USB Port:
USB Charge Compatible

USB Port:

This is a type of port used to connect a camera to a computer via a USB cable.

Compatible Media:
SD; SDHC; SDXC

Compatible Media:

A storage medium that is compatible with your portable device, in a form that can easily be removed or accessed by a PC such as a type of memory card that is compatible with your camera.

Megapixels:
26.2 Megapixels

Megapixels:

A megapixel is one million pixels. It is commonly used to describe the resolution of digital cameras. For example, a 7.2 megapixel camera is capable of capturing roughly 7,200,000 pixels. The higher the megapixel number, the more detail the camera can capture. Therefore, the megapixel count is a significant specification to look for when buying a digital camera.
A/V Mode
Video Resolution:
3840 x 2160p at 23.98/25 fps; 1920 x 1080p at 25/29.97/50/59.94 fps; 1280 x 720p at 25/29.97/50/59.94 fps

Video Resolution:

The measurement in height x width of a captured video file. Common sizes are VGA, 720p, and 1080p.
Physical Specifications
Dimensions:
W 5.2 inches x H 3.3 inches x D 2.8 inches

Dimensions:

The measurements of an object.

Weight:
17.1 oz

Weight:

The physical weight of the item without packaging.

Color:
Black

Color:

The color of the item.
Camera Attributes
Camera Type:
Mirrorless

Camera Type:

The type of camera. Examples: SLR, point and shoot, mirrorless.

Lens Mount:
RF Mount Compatible with RF & EF/EF-S Lenses

Lens Mount:

The type of lens mount.
In The Box
Canon EOS RP Body
Camera Cover
Strap
Battery Charger
Battery Pack
Battery Pack Cover
Mount Adapter EF-EOS R
Lens Dust Cap
Camera Cover
EF 24-105 mm f/3.5-5.6 Lens
Lens Cap
Lens Dust Cap