Write a Review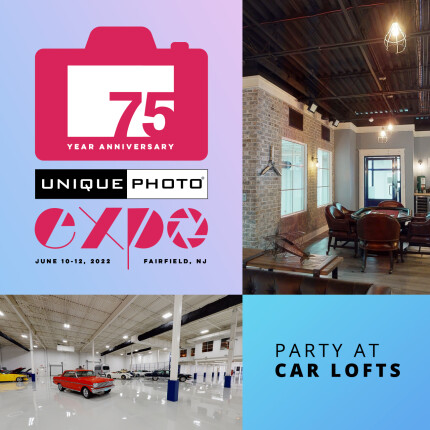 Celebrate Unique Photo's 75th Anniversary with us at the Car Lofts (10 Kingsbridge Road, Fairfield, NJ 07004)!

Enjoy free food and drinks at the open bar, network with fellow photographers and industry guests, have a slice of the Unique Photo 75th Anniversary cake, and maybe even win a raffle or giveaway! And be sure to bring your cameras for some truly "Unique" shooting opportunities, including an up-close look at some of the world's most exotic cars! Special guest instructors Mike Zawadzki, Juan Ortiz, and Wrangel Lubin will also be hosting environmental shoots for both photo and video throughout the night.

Space is limited, so be sure to RSVP early! You won't want to miss this celebration!