Write a Review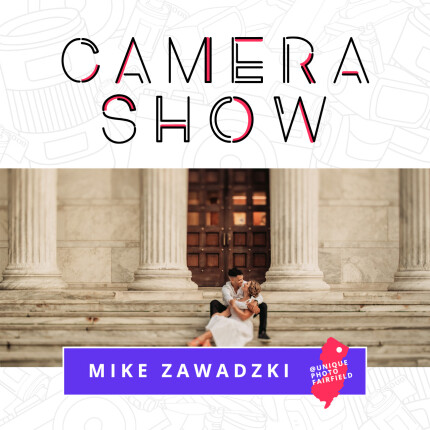 @ Unique Photo FAIRFIELD, NJ
One of the biggest challenges in wedding and portrait photography is to get subjects to feel relaxed in front of your camera. People are used to taking selfies with friends or in a mirror, but when a professional camera is pointed at them, they often freeze up or feel awkward. No matter how good the camera taking the picture is, or how well someone knows how to use it, an uncomfortable subject is always going to look uncomfortable.

Join wedding and portrait photographer Mike Zawadzki as he guides you through the basics of directing and coaching couples naturally. You'll learn posing tips, how to break the ice with anyone, and how to make quick connections that build a strong rapport with subjects.

During the live shoot with a *real* couple, Mike will show how he works with the couple to make them feel relaxed, and how he simultaneously analyzes his surroundings to make the most use of any location. Improvisation, both in people skills, and how to creativity use a space, are two of the most important traits of a talented wedding/portrait photographer. The skills learned in this course will help elevate your portrait photography to a new level, no matter what camera you have, or what kind of scenery you have to work with.

*The images Mike shoots during this class be be used in his following class (Improving Your Workflow with AI Software). Anyone who Is interested in Mike's full photography workflow is encouraged to take both classes, but attendance in both is not required.