Write a Review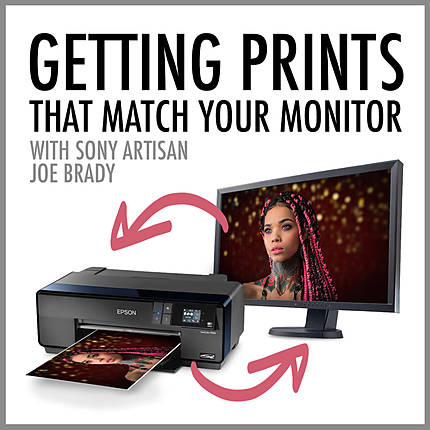 No more guessing or trial and error - get great results every time! There's nothing more disappointing than getting back prints from either a lab or out of your own desktop inkjet printer that don't match the image you see on your monitor.
Join Sony Artisan and X-Rite Coloratti Joe Brady as he simplifies a digital color workflow that everyone can follow so that you can get the best prints of your images. This class will explain all the steps and pieces that fit together to make sure you get consistent results. Joe will cover the hardware and software that makes this all happen and will take you from capture to edit to print using both Lightroom and Photoshop.
Once you know the steps to take, taking control of your digital color makes printing fun again!