Write a Review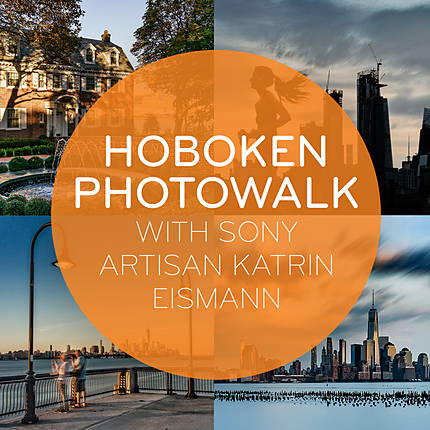 Join Sony Artisan Katrin Eismann in Hoboken, NJ to photograph the NYC skyline and wander the parks and neighborhoods of the mile square city. We will discover quaint streets lined with brownstones and wonder at the historical Hoboken Railroad Terminal. No detail or texture will be overlooked as we explore this rapidly changing city. All levels of photographers are welcome from seasoned pros to passionate enthusiasts!
*Please meet at our Hoboken location (79 Hudson Street, Suite: LL100, Hoboken, NJ 07030).
*Sony Tech Reps will be present to assist and answer your questions.
*Sony loaner gear will be available for use during the photowalk! If you're interested, please arrive at 6:00pm!

Sponsored by