Canon EOS R6 Mark II Mirrorless Camera (Body Only)
Product #:

CND4770
Manufacturer #:

5666C002
UPC:

013803348910
24.2MP Full-Frame CMOS Sensor
4K6010-Bit Internal Video, C-Log 3
External 6K ProRes RAW Recording
Dual Pixel CMOS AF II
12 fps Mech. Shutter, 40 fps E. Shutter
Sensor-Shift 5-Axis Image Stabilization
3.69m-Dot OLED EVF
3" 1.62m-Dot Vari-Angle Touchscreen LCD
Dual UHS-II Memory Card Slots
Features a Multi-Function Shoe, Wi-Fi and Bluetooth Capability
3.0"
Dual Slot: SD/SDHC/SDXC (UHS-II)
Actual: 25.6 Megapixel
Effective: 24.2 Megapixel (6000 x 4000)
Viewfinder Type:

Built-In Electronic (OLED)
Image Sensor Type:

35.9 x 23.9 mm (Full-Frame) CMOS
Canon RF
---
OVERVIEW
Introducing a standard full-frame camera evolved with hybrid features for still and movie shooting. The EOS R6 Mark II enables various photographic expressions that transcend boundaries between recording personal life and professional production purposes, as well as between photo shooting and movie shooting. Achieve creativity in everyday life with the EOS R6 Mark II.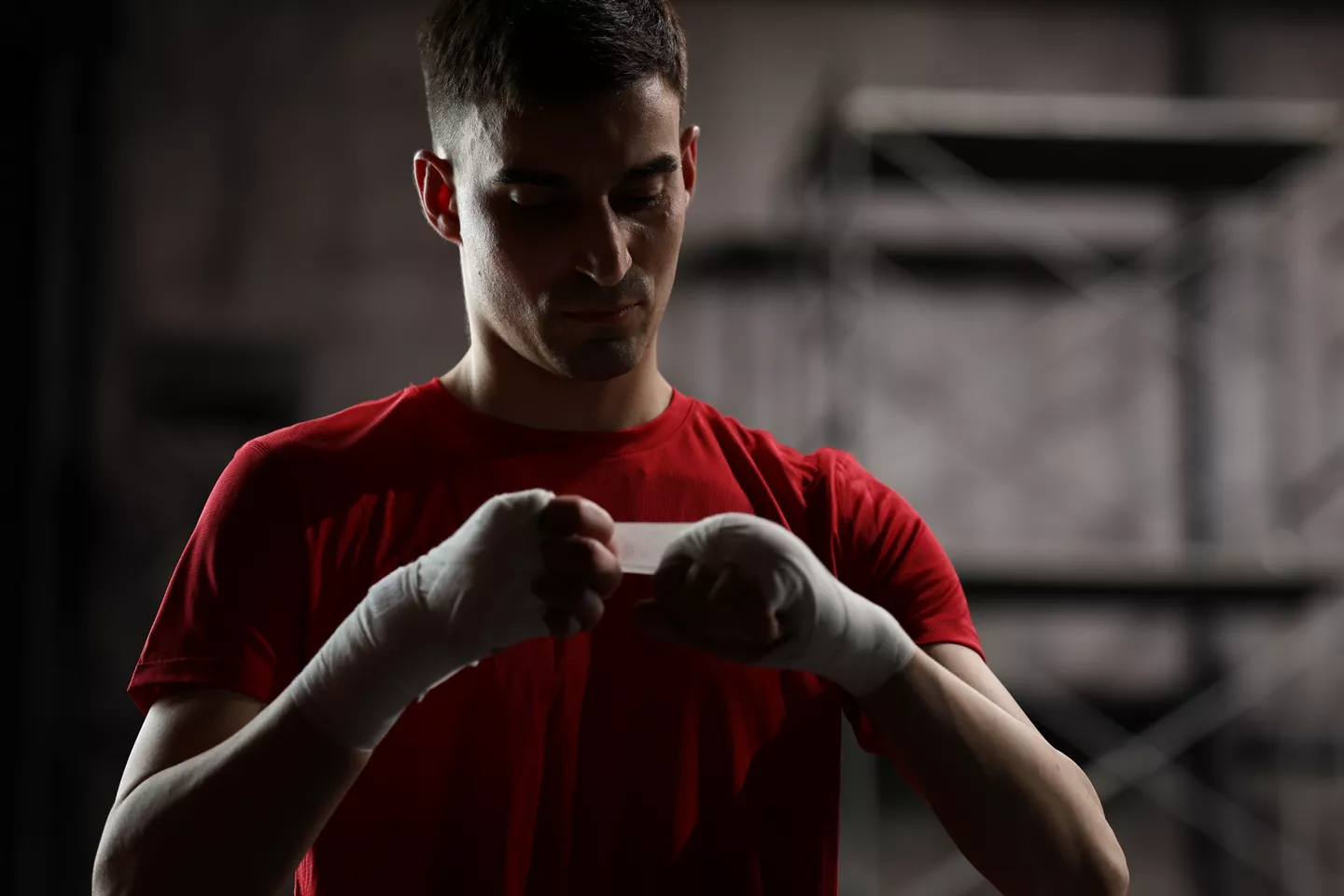 High Image Quality Featuring a New 24.2MP Full-Frame CMOS Sensor
The EOS R6 Mark II features improved resolution compared to its predecessor. A Canon-developed 35mm full-frame CMOS sensor with approx. 24.2 effective megapixels enables the camera to capture sharp and detailed images, even in low-light scenarios. Regardless of conditions — whether day or night, indoor or outdoor — dark portions of the image, even at high ISO speeds and increased sensitivity, are rendered with low noise.
DIGIC X Image Processor
A powerful DIGIC X Image Processor enables high-performance operation and coordination of processes such as Dual Pixel CMOS AF II, Image Stabilization, image processing, and video functionality. The DIGIC X Image Processor helps ensure your photos and videos look sharp and maintain high-resolution with minimal noise or grain.
High-Speed Continuous Shooting
For the first time among full-frame Canon EOS cameras, the EOS R6 Mark II introduces RAW Burst Mode at up to 30 fps. By turning on RAW Burst Mode's pre-shooting, shooting can start slightly before (about 0.5 seconds earlier) the shutter button is fully pressed. Coupled with high-speed continuous shooting at speeds of up to 12 fps with mechanical shutter, and up to 40 fps using electronic (silent) shutter, the camera can capture the split-second details between a subject's movements. This is great for dynamic action photos such as athletes, animals, and vehicles in motion or even capturing momentary changes in facial expressions for portraits.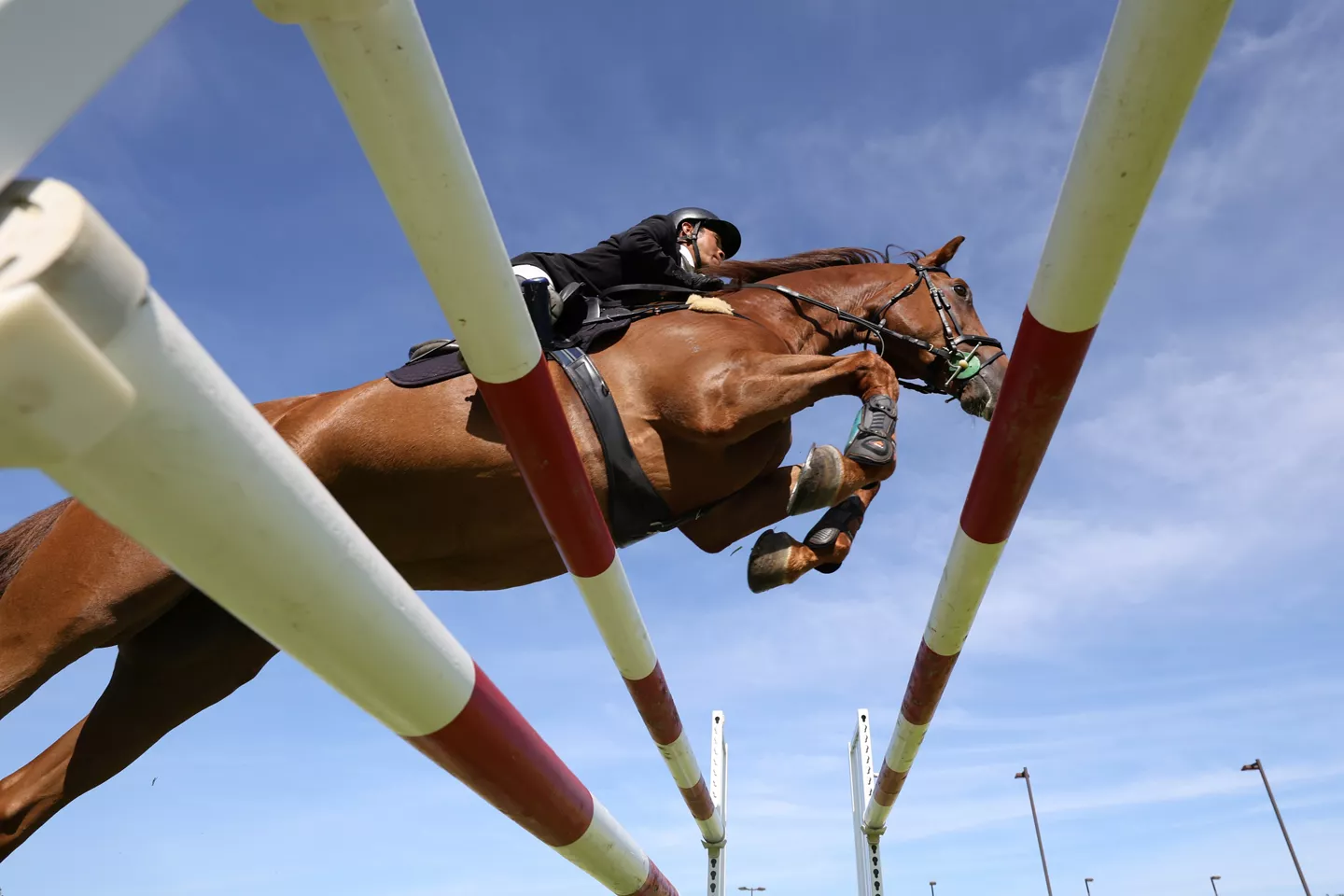 Blazing Fast Autofocus
The highly responsive Dual Pixel CMOS AF II system covers up to approximately 100% x 100% of the picture area, breaking the image into up to 1,053 automatically-selected AF zones during Whole Area AF. The result is outstanding AF coverage, and the compositional freedom to focus sharply on a subject nearly anywhere in the frame.
Highly Accurate Subject Detection
Developed using Deep Learning Technology, horses, trains, and airplanes are newly detectable, in addition to conventional subjects like people, animals including dogs, cats and birds, and vehicles — cars and motorcycles — especially in a motorsports environment. For more ease of use, Auto mode is now available, in which the camera automatically selects the type of subject without the need to switch the Subject Detection setting in the menu.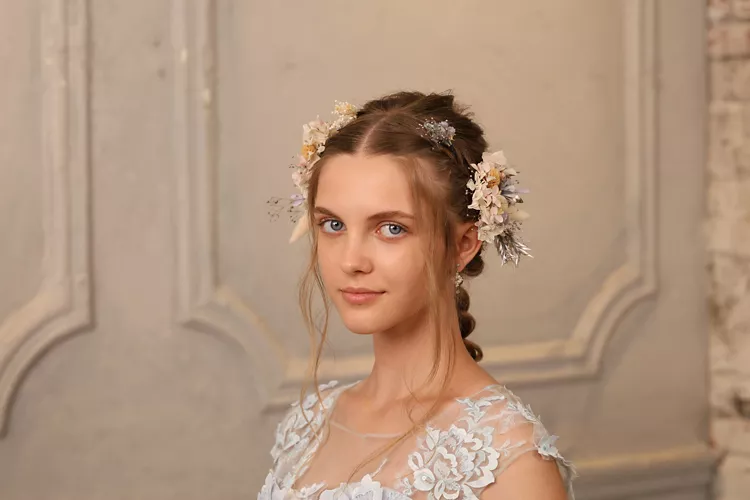 Head, Face, and Eye Detection
Even in situations where many cameras may struggle to detect a subject, the EOS R6 Mark II can locate and focus upon a person's head, face, or eye when the Subject Detection menu is set to People, allowing more ease of use, fast acquisition of your subject, and improvements to accuracy when capturing videos or still images. Additional control is now available for detecting the subject's left or right eye – which can be also programmed to a Custom Button making it easy to focus on the preferred eye in the moment.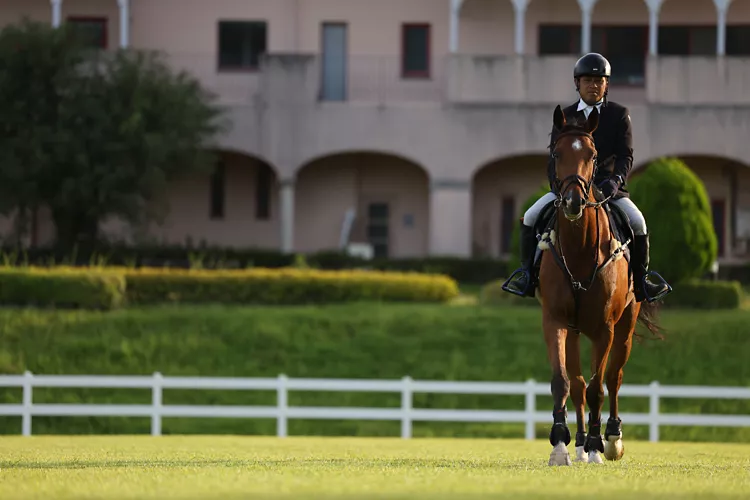 Animal Detection
The EOS R6 Mark II can effectively track the whole body, face, or eye of cats, dogs, birds, and now horses, for speed and precision — regardless of the animal's size, posture, or orientation of the face.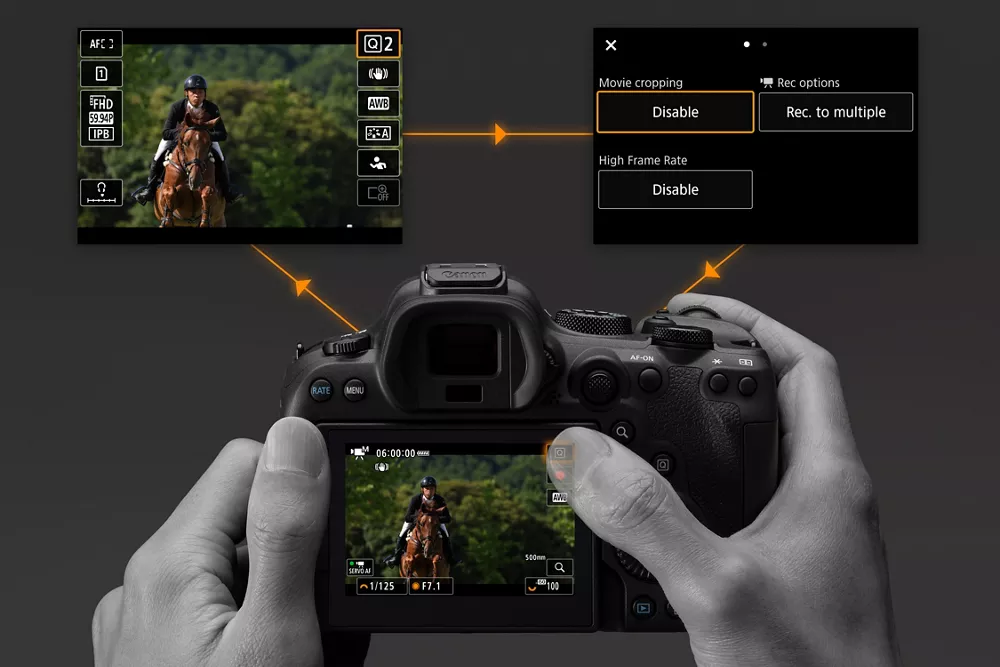 Optimized for Video
With ample video recording features such as 6K oversampled uncropped 4K movie at up to 60 fps, Full-HD High-frame rate movie recording at up to 180 fps, and AF tracking, the EOS R6 Mark II can meet the needs of hobbyists and experienced video content creators alike.
Continuous Movie Recording That Exceeds 30 Minutes
The EOS R6 Mark II can continuously record Full-HD video for up to 6 hours, allowing you to set up your video and keep your project rolling without worrying about it stopping. You'll also be able to continuously record Full-HD 179.82p up to 60 minutes or more, and 4K 59.94p up to 50 minutes or more.
Features for Advanced Creators
Canon Log 3, HDR PQ, in-camera Full-HD proxy recording, and 6K 59.94p RAW data output to an external storage device provides the image quality to support various production purposes.
Focus breathing correction (with compatible Canon RF lenses) automatically compensates for changes in the angle of view caused by focus operations during movie recording.
Simultaneous recording of movies and stills to dual UHS-II SD card slots enables a backup to be created, so you can shoot with confidence.
In-body Image Stabilizer
Equipped with movie digital IS and 5-axis in-body IS, the EOS R6 Mark II enables smooth movie shooting with less camera-shake blur. With up to 8 stops of shake correction with Coordinated IS — combining In-body Image Stabilization, and optical Image Stabilization in certain Canon RF lenses — the camera makes handheld shooting easier at slower shutter speeds and in low-light situations. To counter large, low-frequency camera movements, such as recording while walking, there's also electronic Movie Digital IS, which can be independently activated.
Vari-Angle Touchscreen LCD
Featuring a 3.0-inch, 1.62 million dot Clear View LCD II Vari-angle Touchscreen LCD, the EOS R6 Mark II makes it easy to compose and shoot from virtually any angle.
0.5-inch OLED EVF with Approx. 3.69 Million Dots
A high-precision 0.5-inch OLED (Organic Light-Emitting Diode) EVF with approx. 3.69 million dots and a 23mm eyepoint displays a bright image and extensive shooting information. The EOS R6 Mark II's EVF supports up to a 120 fps refresh rate and has been designed to provide a bright, sharp and colorful 100% view of the subject at hand. There's also an Optical Viewfinder (OVF) Simulation setting, which provides a higher dynamic range viewfinder image for superior viewing in harsh, contrasty lighting situations.
Wired and Wireless Communications
The EOS R6 Mark II supports both wired and wireless connections to your smartphone via its USB Type-C port, built-in Wi-Fi®, and Bluetooth® technology, making it easy to upload and share movies and photos to your favorite social networks.
Built-in Bluetooth® Capability
Bluetooth® pairing helps you connect the camera to compatible smart devices using the free Canon Camera Connect app. This low-energy wireless connection helps preserve battery life, while providing remote control of the camera. It also sends continuously updated GPS location data from your phone, letting you geotag what you've captured so you know precisely where you captured the photo.
Built-in Wi-Fi Capability
Enable wireless functions, such as file viewing and transfer, by connecting to Wi-Fi quickly and seamlessly, and exchange data with other Wi-Fi compatible Canon cameras. Using the Canon Camera Connect app, you can also transfer files to your mobile device to browse and share on social media.
USB-C Connection
New to the EOS R6 Mark II is the ability to connect the camera to a computer or smartphone via USB-C. All Canon Camera Connect app features that can be used with Wi-Fi are now available when the camera and smartphone are connected via USB, using a compatible cable for your device.
UVC Livestreaming
UVC/UAC compatibility allows the EOS R6 Mark II to be used as a web camera and stream live video in Full HD, without additional computer software, to applications such as Zoom™, Microsoft Teams™, Skype™, and similar on-line meeting software. Thanks to the full-frame CMOS sensor, you'll be able to distribute clear live video images with low noise during remote conferences or livestreaming content.
Product Reviews
There are no reviews for this product.
Specifications
Brand
Canon
Display & Viewfinder
Screen Size:
3.0"

Screen Size:

The size of the screen listed by height and width.

Diopter Adjustment:
-4 to +2
Viewfinder Resolution:
3,690,000 Dot
Display Type:
Articulating Touchscreen LCD

Display Type:

The type or brand of the screen.

Monitor Resolution:
1,620,000 Dot

Monitor Resolution:

A measurement of the LCD Monitor's resolution not by width by height, but rather the total amount of dots.
Detailed Specifications
Compatible Media:
Dual Slot: SD/SDHC/SDXC (UHS-II)

Compatible Media:

A storage medium that is compatible with your portable device, in a form that can easily be removed or accessed by a PC such as a type of memory card that is compatible with your camera.

Megapixels:
Actual: 25.6 Megapixel
Effective: 24.2 Megapixel (6000 x 4000)

Megapixels:

A megapixel is one million pixels. It is commonly used to describe the resolution of digital cameras. For example, a 7.2 megapixel camera is capable of capturing roughly 7,200,000 pixels. The higher the megapixel number, the more detail the camera can capture. Therefore, the megapixel count is a significant specification to look for when buying a digital camera.
Physical Specifications
Dimensions:
5.4" x 3.9" x 3.5"

Dimensions:

The measurements of an object.

Weight:
1.3 lbs

Weight:

The physical weight of the item without packaging.
Flash Attributes
Maximum Sync Speed:
1/250 Second

Maximum Sync Speed:

Fastest shutter speed.

Built-in Flash:
No

Built-in Flash:

A flash that is embedded or part of the camera. Built-in flashes are found in both DSLR and Point & Shoot cameras. Although practical because of their small size and ease of use, built-in flashes are often ineffective and/or unflattering as a main source of light.

External Flash Connection:
Intelligent Hot Shoe

External Flash Connection:

An off camera flash used for more creative lighting.
Viewfinder Specifications
Viewfinder Type:
Built-In Electronic (OLED)
Power System
Battery Type:
1 x LP-E6NH Rechargeable Lithium-Ion, 7.2 VDC, 2130 mAh (Approx. 760 Shots)

Battery Type:

The type of battery for a device. Some cameras use single use alkaline while others use rechargeable lithium batteries.
Focusing Control
Focus Modes:
Continuous-Servo AF, Manual Focus, Single-Servo AF

Focus Modes:

The types of focus modes an item has.
Camera Attributes
Recording Limit:
None
Audio Recording:
LPCM Audio
AAC Audio
Light Metering Modes:
Center-Weighted Average, Evaluative, Partial, Spot
Extended ISO:
50 to 204,800
Image Stabilization:
Sensor-Shift, 5-Axis
Electronic Shutter:
1/16000 to 30 Seconds

Electronic Shutter:

Blades or a curtain of some type of cover that controls the time during which light reaches the film or a sensor.

Autofocus Points:
Photo, Video
Contrast Detection, Phase Detection: 1053
Mechanical Shutter:
1/8000 to 30 Seconds
Aspect Ratio:
1:1, 3:2, 4:3, 16:9
Self Timer:
2/10-Second Delay
Image Sensor Type:
35.9 x 23.9 mm (Full-Frame) CMOS
White Balance Mode:
Presets:Auto, Cloudy, Color Temperature, Custom, Daylight, Flash, Fluorescent (White), Shade, Tungsten
Continuous Shooting:
Mechanical Shutter
Up to 12 fps at 24 MP for up to 1000 Frames (JPEG) / 110 Frames (Raw)
Electronic Shutter
Up to 40 fps at 24 MP for up to 190 Frames (JPEG) / 75 Frames (Raw)
Recording File Format (Video):
H.264/H.265/MPEG-4 4:2:2 10-Bit
UHD 4K (3840 x 2160) at 23.98/25/29.97/50/59.94 fps [60 to 340 Mb/s]
1920 x 1080 at 23.98/25/29.97/50/59.94/100/119.88/150/179.82 fps [12 to 270 Mb/s]
ISO Sensitivity:
100 to 102,400 in Manual, Auto Mode
(Extended: 50 to 204,800)
Exposure Modes:
Aperture Priority, Manual, Program, Shutter Priority

Exposure Modes:

The various programmed, automatic, semi-automatic, and/or manual shooting modes which a camera has available for use. (e.g. Program, Shutter Priority, Aperture Priority, and Programmed Automatic)
Lens Specification
Focus Type:
Auto and Manual Focus

Focus Type:

The type of focus of the lens from full manual control to auto focus.

Mount Type:
Canon RF

Mount Type:

This is the mount type for the lens to attach to the camera body.
In The Box
With a Purchase
Canon EOS R6 Mark II (Body Only)
Camera Cover R-F-5
Strap ER-EOSR6 Mark II
Battery Charger LC-E6
Battery Pack LP-E6NH
Battery Pack Cover
Shoe Cover
With a Rental
Canon EOS R6 Mark II Camera Body
Canon LP-E6NH Battery
Canon LC-E6 Battery Charger
Body Cap
Carrying Case