Canon EOS R Digital Camera with RF24-105mm F/4 L IS USM Lens
Canon
Product #:

CND4701
Manufacturer #:

3075C012
UPC:

013803306354
RF Mount Compatible with RF Lenses and EF/EF-S Lenses.
30.3 Megapixel Full-frame CMOS Sensor and DIGIC 8 Image Processor.
Dual Pixel CMOS AF with 5,655 Manually Selectable AF Points.
4K 30p with Canon Log and 10-bit 4:2:2 HDMI Output.
Built-in EVF with 3.69 Million Dots, Vari-angle Touchscreen LCD and Dot-matrix LCD Panel.
Sophistication in a Lightweight, Compact Size.
Superb Control.
Impressive Durability.
USB Charge Compatible.
Silent Shutter.
Mobile Workflow.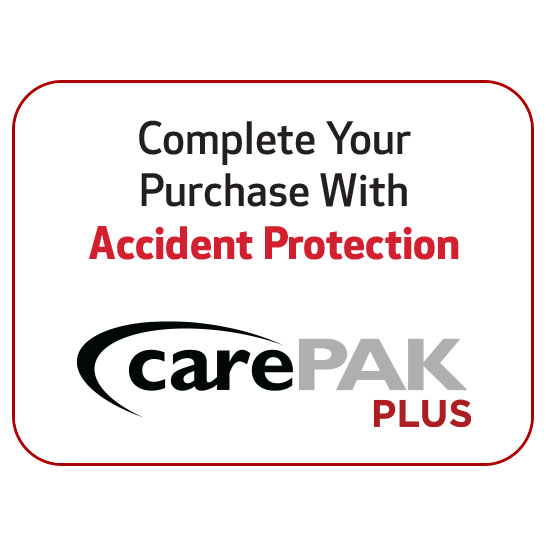 3.15"
SD; SDHC; SDXC
30.3 Megapixel
Black
Supported Video Formats:

3840 x 2160p at 23.98/24/29.97 fps; 1920 x 1080p at 23.98/24/29.97/59.94 fps; 1280 x 720p at 29.97/59.94/120 fps
Viewfinder Type:

Electronic
Canon RF
77mm
Overview
Obtain professional photo and video results for your projects with the Canon EOS R Mirrorless Digital Camera. A Canon RF 24–105mm F/4 L IS USM lens is bundled with the camera. The camera comes with the new Canon RF-mount that offers compatibility across various RF-line lenses along with EF and EF-S-mount lenses via an optional EF-EOS R mount adapter. The 30.3MP full-frame CMOS sensor works in tandem with the DIGIC 8 image processor to render high-resolution imagery in 4K and provide improved sensitivity in low light. The dual pixel CMOS AF ensures responsive focus operation whether capturing photos or videos of objects in a cluttered scenery. With the camera, you can record videos in Canon Log gamma that lets you color grade the footage by applying LUTs. The continuous shooting mode of the camera takes burst shots at 8 fps. With the built-in Wi-Fi or Bluetooth, you can transfer pictures to smartphones or remotely operate the camera. An LP-E6N rechargeable lithium-ion battery is provided with the camera, which powers it to take up to 430 shots per charge.
Optics and Focus
The Canon EOS R mirrorless camera sports a new Canon RF-mount that offers full electronic communication for RF-line lenses for autofocus and image stabilization. It also extends its compatibility for Conon EF and EF-S lenses with an optional EF-EOS R mount adapter. Mount the included Canon RF 24–105mm F/4 L IS USM lens to the camera for clicking wide-angle and close-up shots. The optical construction of has 18 elements in 14 groups, where each has a super spectra coating to reduce ghosting and flare. Both ring-type USM and STM mechanisms are used in the nano USM AF system for smooth and silent autofocusing. With the configurable control ring, you can adjust the exposure settings, including aperture, ISO, and exposure compensation. The dual pixel CMOS AF system provides 5655 phase-detection AF points to fix the focus on a stationary or moving object even in low light conditions down to EV -6. Select the Movie Servo AF function to adjust the tracking sensitivity, AF speed, and Face Tracking priority as per the need. Additionally, the Touch AF function allows you to shift the focus points from one subject to another instantly. The 5-way digital image stabilization minimizes camera shakes to make your handheld video smooth.
Sensor and Screen
The Canon EOS R camera utilizes the 30.3 MP full-frame CMOS sensor that offers crisp image quality and high low light sensitivity. A dust reduction system is incorporated to remove the debris from the sensor surface. The built-in OLED electronic with 3.69m-dot resolution gives a live view of the scene from the eye level position. Compose the scene from any angle by using the 3.15-inch swiveling LCD. The touchscreen functionality of the camera lets you navigate through different menus.
Image and Video
The Canon EOS R mirrorless camera captures a JPEG and RAW photos at a maximum resolution of 6720×4480 pixels. In the dual pixel RAW mode, the camera captures all the information in the scene providing flexibility during post-processing. You may also fine tune the focus and bokeh in dual pixel RAW mode. The camera records UHD 4K videos having 4:2:2 sampling and 8-bit color depth. Use the Canon Log gamma to get 800% additional dynamic range that can be adjusted by using LUTs. The View Assist function makes it easy to expose the flat video during gamma recording. Thanks to the multi shot noise reduction technology, you can take long exposure shots with smooth tones and less noise.
Other Features
The Canon EOS R comes with built-in Wi-Fi and Bluetooth to wirelessly transfer images and remote control the camera. You may also add location information of your smartphone to the photos with the downloadable Canon Camera Connect app. The SD card slot accepts UHS-II compliant memory cards to support 4K recording and continuous shooting. An external flash can be fixed on to the hot shoe. You can adjust the flash compensation range of ±3 EV in 1/3 or 1/2 EV steps. The camera body is built from magnesium alloy body and sealed to keep dust and water at bay.
Product Reviews
There are no reviews for this product.
Specifications
Brand
Canon
Image Sensor
Sensor Type:
CMOS

Sensor Type:

Describes the makeup, build, and technology of the sensor that is in the camera.
Display & Viewfinder
Screen Size:
3.15"

Screen Size:

The size of the screen listed by height and width.

Display Type:
Rear Touchscreen Swivel LCD

Display Type:

The type or brand of the screen.

Monitor Resolution:
2,100,000

Monitor Resolution:

A measurement of the LCD Monitor's resolution not by width by height, but rather the total amount of dots.
Detailed Specifications
ISO Range:
Auto, 100-40000 (Extended Mode: 50-102400)

ISO Range:

Refers to the lowest and highest ISO sensitivity options the user has with a particular camera. (e.g. The Canon 5D Mark III has an ISO Range of 100-25,600)

Flash Exposure Compensation:
-3 EV to +3 EV (in 1/3 or 1/2 EV steps)

Flash Exposure Compensation:

A technique to compensate a measured exposure level against other factors which may render a less-optimal image.

Total Pixels:
31.7 Megapixel

Total Pixels:

The total amount of pixels. Describes the detail an image holds.

Max Resolution:
6720 x 4480

Max Resolution:

The highest resolution that a display device can support.

Coverage:
100%

Coverage:

This is the maximum viewing area through a camera's viewfinder.

Image Stabilization:
Digital, 5-Way

Image Stabilization:

This is a family of techniques used to reduce blurring associated with the motion of a camera during exposure. Image stabilization helps in low light situations using slower shutter speeds.

Compatible Media:
SD; SDHC; SDXC

Compatible Media:

A storage medium that is compatible with your portable device, in a form that can easily be removed or accessed by a PC such as a type of memory card that is compatible with your camera.

Megapixels:
30.3 Megapixel

Megapixels:

A megapixel is one million pixels. It is commonly used to describe the resolution of digital cameras. For example, a 7.2 megapixel camera is capable of capturing roughly 7,200,000 pixels. The higher the megapixel number, the more detail the camera can capture. Therefore, the megapixel count is a significant specification to look for when buying a digital camera.
Shutter
Shutter Speeds:
30 - 1/8000 Second , Bulb Mode

Shutter Speeds:

The amount of time the shutter stay open for exposure. Measured in fractions of seconds.

Shutter Type:
Electronic & Mechanical

Shutter Type:

Blades or some type of cover that controls the time during which light reaches the film or sensor. Older cameras use mechanical shutters while new cameras use electronic shutters.

Self Timer:
10 Seconds, 2 Seconds

Self Timer:

Allows a delay between pressing the shutter release button and the actual firing of the shutter. Commonly used to give photographers time to put themselves in the shot and to take photos without having to physically have their hands on the camera during exposure.
Control Specifications
Exposure Compensation:
-3 EV to +3 EV (in 1/3 or 1/2 EV Steps)

Exposure Compensation:

Refers to the option for the user to override the internal light meter in the camera to either OVER or UNDER expose based on middle/18% gray. This is especially useful when photographing either extremely white/bright scenes or when in very dark/dimly lit scenarios.
A/V Mode
Video Clip Length:
Up to 29 Min 59 Sec

Video Clip Length:

The longest clip that a video camera can record.

Video Recording System:
Yes, NTSC/PAL

Video Recording System:

Describes the camera's video recording capability. Will describe the camera's video recording system, image sensor, video resolution, as well as other pertinent information related to the camera's video recording.

Audio Recording:
Built-In Mic: With Video (Stereo); Optional External Mic: With Video (Stereo)

Audio Recording:

Describes the camera's audio recording capability. Will describe the type of microphone and any additional XLR/miniphone jacks.
Physical Specifications
Dimensions:
5.3 x 3.9 x 3.3" (135.8 x 98.3 x 84.4mm)

Dimensions:

The measurements of an object.

Weight:
1.45 lb (660g) with battery and memory card

Weight:

The physical weight of the item without packaging.

Color:
Black

Color:

The color of the item.
Cellphone Attributes
Supported Video Formats:
3840 x 2160p at 23.98/24/29.97 fps; 1920 x 1080p at 23.98/24/29.97/59.94 fps; 1280 x 720p at 29.97/59.94/120 fps
Flash Attributes
Built-in Flash:
No

Built-in Flash:

A flash that is embedded or part of the camera. Built-in flashes are found in both DSLR and Point & Shoot cameras. Although practical because of their small size and ease of use, built-in flashes are often ineffective and/or unflattering as a main source of light.

Flash Modes:
Flash On; Slow Sync

Flash Modes:

Different modes that determines how a flash will be used in a photo.

Metering System:
Center-Weighted Average Metering, Evaluative Metering, Partial Metering

Metering System:

The metering system measures the amount of light in a scene. It calculates the best exposure values based on the amount of light.

External Flash Connection:
eTTL

External Flash Connection:

An off camera flash used for more creative lighting.
Viewfinder Specifications
Viewfinder Type:
Electronic
Imaging & Exposure Control
White Balance:
Auto, Cloudy, Color Temperature, Custom, Daylight, Flash, Fluorescent (White), Shade, Tungsten

White Balance:

White Balance is the process of removing unrealistic color casts so that objects which appear white in person are rendered white in your photo.
Power System
Start Up Time:
0.9 seconds

Start Up Time:

The amount of time it takes to turn on a device.

Continuous Shooting Speed:
Up to 8 fps at 30.3 MP for up to 47 Frames in Raw Format; Up to 8 fps at 30.3 MP for up to 100 Frames in JPEG Format; Up to 3 fps at 30.3 MP for up to 47 Frames in Raw Format; Up to 3 fps at 30.3 MP for up to 100 Frames in JPEG Format; Up to 2.2 fps at 30.3 MP for up to 47 Frames in Raw Format; Up to 2.2 fps at 30.3 MP for up to 100 Frames in JPEG Format

Continuous Shooting Speed:

Refers to the number of frames that can be captured per second (fps = frames per second).

Battery Type:
1 x LP-E6N Rechargeable Lithium-Ion Battery Pack, 7.2 VDC, 1865 mAh

Battery Type:

The type of battery for a device. Some cameras use single use alkaline while others use rechargeable lithium batteries.
Recording Data
Image Formats:
JPEG, RAW

Image Formats:

The types of files that a particular camera produces. All cameras output JPEG images, but some of the more sophisticated models will shoot in RAW mode. RAW Image Formats will vary based on manufacturer.
Detailed Specs
Wi-Fi Capable:
Yes
Focusing Control
AF Points:
Hybrid: 5655

AF Points:

Refers to Autofocus points on a digital camera. A camera can have as many as 51 AF points.

Focus Modes:
Continuous-Servo AF (C), Manual Focus (M), Single-servo AF (S)

Focus Modes:

The types of focus modes an item has.

Metering Range:
EV -3.0 - EV 20.0

Metering Range:

The range that the meter can work in. Usually indicated as exposure values.
Camera Attributes
Image Sensor Size:
36 x 24 mm

Image Sensor Size:

Refers to the actual physical size of the imaging sensor in the camera. A sensor that has the same dimensions as a 35mm frame of film is considered to be "full" frame. Other smaller sensor sizes are described in terms relative to a "full" sized sensor. (e.g. an APS-C 1.5x crop sensor)

Aspect Ratio:
Imaging: 1:1, 3:2, 4:3, 16:9; AV Recording: 16:9
Exposure Modes:
Modes: Aperture Priority, Bulb, Custom, Intelligent Auto, Manual, Programmed Auto, Shutter Priority

Exposure Modes:

The various programmed, automatic, semi-automatic, and/or manual shooting modes which a camera has available for use. (e.g. Program, Shutter Priority, Aperture Priority, and Programmed Automatic)

Lens Mount:
Canon RF

Lens Mount:

The type of lens mount.
Hardware & Software Data
Interface & Connectivity:
1/8" Microphone, HDMI C (Mini), USB Type-C

Interface & Connectivity:

The connectivity of an interface to a network.
Lens Specification
Lens Filter Size:
77mm

Lens Filter Size:

The size of the filter that fits the lens.

Dimensions:
107.3 x 83.5mm
Lens Magnification Factor:
0.24x

Lens Magnification Factor:

This is the magnifying factor of a lens. Macro lenses will often be described by their "magnification factor". A lens with a 1:1 magnification factor produces a projected image on the sensor which is the same as the subject.

Weight:
700g
Maximum Aperture:
f/4

Maximum Aperture:

How wide a lens can be opened.

Focus Type:
Auto & Manual Focus

Focus Type:

The type of focus of the lens from full manual control to auto focus.
In The Box
Canon EOS R Digital Camera with RF24-105mm F/4 L IS USM Lens
LP-E6N Lithium-Ion Battery Pack (7.2V, 1865mAh)
LC-E6 Charger for LP-E6 Battery Pack