EXPO: Put Your Travel Photos In Motion with Suzette Allen (Panasonic)
Product #:

UUU749
Manufacturer #:

UUU749
Take the mystery out of video creation and let Suzette Allen, premier photography and Adobe educator, show you how to add compelling motion to your videos, get good quality footage, edit painlessly with Photoshop Lightroom 5, and create finished moving photostories of your travels, your fun, your family, and your memories! It doesn't have to be overwhelming—let's make it FUN!

Suzette uses a Panasonic Lumix GH4, GH3, and GX7. Check out the 4K capability and the ease of mirrorless technology with video!

Sponsored by


Adding a little video to your travel and fun photography can breathe life into your memories in a way that you can't imagine! Just about all of our cameras have video capability, but are we using it? Some of us are taking a few clips of motion, but what about creating finished works to enjoy? What can we do with the videos once we shoot it?

---
What is the Unique Photo Expo?
www.uniquephoto.com/expo
From Beginners to Professionals...
Don't Miss NJ's Largest Photography Event Ever!
Learn from the world's best photographers!
Explore and experience photo excursions!
Interact with manufacturer representatives!
Shop and take advantage of incredible sales!
Enjoy surprises, raffles, and more!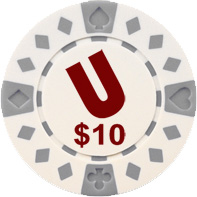 FREE $10 Token With Purchase Of Class
Please note that there will be NO refunds or rescheduling for ANY Expo class.

View the Highlights of Last Year's Unique Photo Expo
Product Reviews
There are no reviews for this product.