Canon EOS Rebel T6s Digital SLR Camera - Body Only
Canon
Product #:

CND4635
Manufacturer #:

0020C001
UPC:

013803249477
24.2 Megapixel CMOS (APS-C) sensor
ISO 100–12800
DIGIC 6 Image Processor
Built-in Wi-Fi & NFC
Top LCD Display Panel
3.0-inch ClearView II LCD monitor
Continuous shooting up to 5.0 fps
New EOS scene analysis system
19-point all cross-type AF system
Quick Control dial (with locking mechanism)
Remote Shooting & Wireless Printing
Built-in level display
Related mobile apps: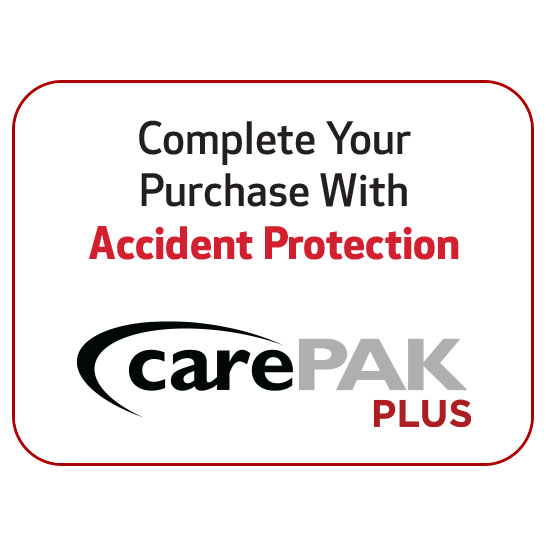 On Display at Fairfield, NJ Store

Superstore - Fairfield, NJ 123 US Hwy 46 (West) Fairfield

,

NJ

,

USA 07004

(973) 377-2007

Store Hours

M-F: 10am - 7pm EST

Sat: 10am - 6pm EST

Sun: 11am - 5pm EST
Overview
With a fusion of simple looks and advanced technology, you can never go wrong with the Canon EOS Rebel T6s Digital SLR Camera - Body Only. Boasting a sophisticated 24.2 MP CMOS sensor and Canon's DIGIC 6 Image Processor, this camera lets you capture high-quality pictures at a high rate of speed and quality. The EOS Full HD Movie comes in handy to capture impressive videos at a full HD resolution of 1920 x 1080p at 30 fps in the MP4 format. The camera's Hybrid CMOS AF III enables you to accurately capture objects moving at a high speed by shooting continuously at 5 fps.
Optics and Focus
The Canon EOS Rebel T6s Digital SLR Camera - Body Only is compatible with the 18-135 mm STM lens kit, which comes in handy for a large variety of shooting situations. This camera comes with a manual ISO range of 100–12,800 that can extend up to 25,600, while the auto ISO range is 100–6400. Included in this camera are two types of Focus: Manual focus and Hybrid CMOS AF III. This camera comes with numerous White Balance modes to suit your needs. The camera has an excellent shutter speed of ¼,000 to 30 sec.
Sensor and Screen
This camera is equipped with a 24.2 MP CMOS sensor, which allows you to capture high-quality photos at larger resolutions. The display consists of a 3.0-inch wide TFT LCD capacitive touchscreen, which comes with a resolution of 1,040,000 dots for viewing photos and videos with immense clarity.
Image and Video
Featuring Canon's revolutionary DIGIC 6 Image Processor, this camera is capable of processing photos at high speeds without compromising on quality. The camera's image stabilizer lets you capture shake-free images, even when the camera is handheld. Feel free to use the camera's all-new EOS Scene Analysis System, which lets you capture awesome pictures in a variety of situations by detecting elements like flickering light sources and near-infrared light. The images are captured at a wide range of resolutions in popular JPEG, RAW, and JPG formats. The EOS Full HD Movie mode is useful for shooting astounding videos at a resolution of 1920 x 1080p at 30 fps in the MP4 format.
Other Features
The WiFi connectivity feature in this camera comes in handy whenever you want to transfer data from the camera to a computer and other devices or printing images wirelessly through a WiFi-enabled printer. The Camera Connect App from Canon is available for free in most Android as well as iOS phones and is useful for transferring videos and images from the camera to a smartphone. Use the camera's built-in NFC connectivity feature for linking the camera to NFC-compatible Android phones and the Canon Connect Station CS100 device. The creative filters come in handy for certain photography and video-shooting situations and can be used even when conducting Live View shooting.
Product Reviews
There are no reviews for this product.
Specifications
Brand
Canon
Image Sensor
Color Filter System:
RGB primary color filters

Color Filter System:

The amount of pixels on a camera sensor that are used when an image is captured. Although sometimes smaller than the total pixel count, it is an insignificant difference.

Sensor Type:
CMOS

Sensor Type:

Describes the makeup, build, and technology of the sensor that is in the camera.
Display Specifications
Screen Size:
Wide 3.0-inch (Screen aspect ratio of 3:2), 7.7cm diagonal (6.37cm wide, 4.25cm high)

Screen Size:

The size of the screen listed by height and width.

Display Type:
TFT color, liquid-crystal monitor with Touch Panel LCD (capacitive type)

Display Type:

The type or brand of the screen.

Dots:
Approx. 1,040,000 dots

Dots:

A measurement of the LCD Monitor's resolution not by width by height, but rather the total amount of dots.
Detailed Specifications
Aspect Ratio:
3:2 (Horizontal:Vertical)

Aspect Ratio:

The aspect ratio of an image describes the proportional relationship between its width and its height.

Coverage:
Approx. 95% vertically and horizontally (with Eye point approx. 19mm). Coverage is approx. 93% when aspect ratio is set to 16:9

Coverage:

This is the maximum viewing area through a camera's viewfinder.

Compatible Media:
SD card, SDHC card, SDXC memory card. Compatible with Ultra High Speed (UHS-I) memory cards and Eye-Fi cards

Compatible Media:

A storage medium that is compatible with your portable device, in a form that can easily be removed or accessed by a PC such as a type of memory card that is compatible with your camera.

Viewfinder:
Eye-level SLR (with fixed pentamirror)

Viewfinder:

The eye level device you look through to compose the image.

Megapixels:
Approx. 24.20 MP

Megapixels:

A megapixel is one million pixels. It is commonly used to describe the resolution of digital cameras. For example, a 7.2 megapixel camera is capable of capturing roughly 7,200,000 pixels. The higher the megapixel number, the more detail the camera can capture. Therefore, the megapixel count is a significant specification to look for when buying a digital camera.
Shutter
Shutter Speeds:
1/4000 to 30 sec., Bulb (total shutter speed range), X-sync at 1/200 sec

Shutter Speeds:

The amount of time the shutter stay open for exposure. Measured in fractions of seconds.

Shutter Type:
Vertical-travel, mechanical, focal-plane shutter with all speeds electronically-controlled. Electronic 1st curtain and mechanical 2nd curtain

Shutter Type:

Blades or some type of cover that controls the time during which light reaches the film or sensor. Older cameras use mechanical shutters while new cameras use electronic shutters.

Self Timer:
10-sec. or 2-sec. Delay

Self Timer:

Allows a delay between pressing the shutter release button and the actual firing of the shutter. Commonly used to give photographers time to put themselves in the shot and to take photos without having to physically have their hands on the camera during exposure.
Control Specifications
ISO Speed:
For Stills: Manual setting range of ISO 100–12800 (in one-stop increments), expansion to ISO 25600 Auto; ISO 100–6400 (in whole-stop increments) for video

ISO Speed:

The ISO speed setting dictates sensitivity to light. The higher the ISO speed, the more sensitive the film or digital sensor is to light. Higher ISOs have the effect of noise in an image. The actual ISO at which the noise occurs varies from camera to camera. Low ISOs are generally used for brighter lighting conditions and high ISOs are often used for low light or action shots.

Exposure Control:
Creative Zone: Program AE (shiftable), Shutter-priority AE, Aperture-priority AE, Manual exposure (including bulb) Basic zone: Scene Intelligent Auto (Program AE / non-shiftable), Flash OFF, Creative Auto, Portrait, Landscape, Close-up, Sports, Special scene - Kids, Food, Candlelight, Night Portrait, Handheld Night Scene, HDR Backlight Control mode

Exposure Control:

The settings on a camera that adjust to get the correct exposure. Shutter speed, aperture and ISO sensitivity are generally three basic types of exposure control.

Exposure Compensation:
Manual: ±5 stops in 1/3- or 1/2-stop increments, AEB: ±2 stops in 1/3- or 1/2-stop increments

Exposure Compensation:

Refers to the option for the user to override the internal light meter in the camera to either OVER or UNDER expose based on middle/18% gray. This is especially useful when photographing either extremely white/bright scenes or when in very dark/dimly lit scenarios.

Meter Modes:
7560-pixel RGB+IR sensor Metering with the area divided into 63 segments (9x7) 1) Evaluative metering (linked to all AF points) 2) Partial metering (center, approx. 6.0% of viewfinder) 3) Spot metering (center, approx. 3.5% of viewfinder) 4) Center-weighted average metering

Meter Modes:

The various modes in which the camera will measure light. Most DSLRs and some advanced point and shoots have the ability to meter an entire scene (matrix/evaluative) or a specific point (centerweighted/spot)
Physical Specifications
Dimensions:
(W x H x D) Approx. 5.20 x 3.98 x 3.07 in. (131.9 x 100.9 x 77.8mm)

Dimensions:

The measurements of an object.

Color:
Black

Color:

The color of the item.
Flash
Metering System:
E-TTL II autoflash (evaluative flash metering and average flash metering), FE lock

Metering System:

The metering system measures the amount of light in a scene. It calculates the best exposure values based on the amount of light.

External Flash System:
EX-series Speedlites

External Flash System:

An off camera flash used for more creative lighting.
Interface
Direct Print Capable:
PictBridge-compatible printers

Direct Print Capable:

Allows camera to connect directly with a compatible photo printer and make prints without the need of a computer.

Video Output Terminal:
NTSC/PAL

Video Output Terminal:

A terminal for video output.

Computer:
Hi-Speed USB

Computer:

The hardware within a computer system which carries out the instructions of a computer program by performing the basic arithmetical, logical, and input/output operations of the system.
Imaging & Exposure Control
White Balance:
Auto, Preset (Daylight; Shade; Cloudy, Twilight, Sunset; Tungsten light; White Fluorescent Light; Flash), Custom (Approx. 2,000° – 10,000°K), White Balance Correction, and White Balance Bracketing

White Balance:

White Balance is the process of removing unrealistic color casts so that objects which appear white in person are rendered white in your photo.
Power System
Start Up Time:
Approx. 0.18 sec. (Based on CIPA testing standards)

Start Up Time:

The amount of time it takes to turn on a device.

Drive Modes:
Single shooting, Continuous shooting - Max. approx. 5.0 fps, Silent single shooting, Silent continuous shooting - Max. approx. 3.0 fps, 10-sec. self-timer / remote control, 2-sec. self-timer, Continuous shooting after 10-sec. self-timer (2 to 10 shots)

Drive Modes:

Also referred to as release modes, cameras often have several different modes in which they will capture images including: single shot, continuous drive (low and high), self timer, and mirror lock-up.

Continuous Shooting Speed:
High-speed continuous shooting: Max. approx. 5.0 fps

Continuous Shooting Speed:

Refers to the number of frames that can be captured per second (fps = frames per second).

Battery Type:
Battery Pack LP-E17

Battery Type:

The type of battery for a device. Some cameras use single use alkaline while others use rechargeable lithium batteries.

Power Saving Mode:
Power turns off after the set time of non-operation elapses ([Auto power off] settable to 30 sec., 1 min., 2 min., 4 min., 8 min., 15 min., or disable)

Power Saving Mode:

Similar to putting a computer into "Sleep" mode. After an extended period of time, many modern cameras will go into Power Saving Mode in order to save battery life. Pressing the shutter button half way down will activate most cameras out of Power Saving Mode.

Maximum Burst:
Number of Shots Based on 8GB memory Card: JPEG Large/Fine: Approx. 180(Full), JPEG Large/Norma: Approx. 1810 (Full), JPEG Medium/Fine: Approx. 1770 (Full), JPEG Medium/Normal: Approx. 3500 (Full), JPEG S1/Fine: Approx. 2830 (Full), JPEG S1/Normal: Approx. 5320 (Full), JPEG S2: Approx. 5320 (Full), JPEG S3: Approx. 20180 (Full), RAW: Approx. 7 Shots, RAW+JPEG Large/Fine: 6 Shots Number of Shots Based on 8GB UHS-I memory card: JPEG Large/Fine: Approx. 940 (Full), JPEG Large/Norma: Approx. 1810 (Full), JPEG Medium/Fine: Approx. 1770 (Full), JPEG Medium/Normal: Approx. 3500 (Full), JPEG S1/Fine: Approx. 2830 (Full), JPEG S1/Normal: Approx. 5320 (Full), JPEG S2: Approx. 5320 (Full), JPEG S3: Approx. 20180 (Full), RAW: Approx. 8 Shots, RAW+JPEG Large/Fine: 6 Shots

Maximum Burst:

Refers to the maximum number of shots that can be taken continuously before the internal buffer is filled and the shutter release is locked, temporarily preventing further exposures.
Recording Data
Image Formats:
Still: JPEG: JPG, RAW: CR2 (Canon Raw 2nd edition), RAW+JPEG

Image Formats:

The types of files that a particular camera produces. All cameras output JPEG images, but some of the more sophisticated models will shoot in RAW mode. RAW Image Formats will vary based on manufacturer.

Color Space:
sRGB, Adobe RGB

Color Space:

Digital cameras use additive RGB gamuts to capture color in numerical values. This refers to the options of various color spaces that can be used. The most common are Adobe RGB and sRGB
Focusing Control
AF Points:
19 points. All AF points are cross-type at f/5.6. Center AF point is diagonal cross-type at f/2.8

AF Points:

Refers to Autofocus points on a digital camera. A camera can have as many as 51 AF points.

Focus Modes:
(1) Autofocus - One-Shot AF, Predictive AI Servo AF : For automatic AF point selection, the AF point to start the AI Servo AF operation can be selected; For automatic AF point selection, the active AF point can be displayed, AI Focus AF : (Switches between One-Shot AF and AI SERVO AF automatically); Automatically set in A+ (Auto) Mode (2) Manual focus (MF)

Focus Modes:

The types of focus modes an item has.
Camera Attributes
Sensor Size:
Approx. 22.3mm x 14.9mm (APS-C)

Sensor Size:

Refers to the actual physical size of the imaging sensor in the camera. A sensor that has the same dimensions as a 35mm frame of film is considered to be "full" frame. Other smaller sensor sizes are described in terms relative to a "full" sized sensor. (e.g. an APS-C 1.5x crop sensor)

Focusing Screen:
Fixed

Focusing Screen:

Refers to a thin translucent plate of glass that rests in the pentaprism of a DSLR camera that allows a user to compose images in the viewfinder. Some cameras have several screens (both OEM and 3rd party) that can be interchanged.

Camera Type:
Digital AF/AE single-lens reflex camera with built-in flash

Camera Type:

The type of camera. Examples: SLR, point and shoot, mirrorless.
Lens Specs
Focus Type:
TTL secondary image-forming, phase-difference detection

Focus Type:

The type of focus of the lens from full manual control to auto focus.

Mount Type:
Canon EF mount

Mount Type:

This is the mount type for the lens to attach to the camera body.
Bodies and Kits
Body Only:
Body Only

Body Only:

Indicates the item is only the body of the camera, and does not include any lenses
In The Box
Canon EOS Rebel T6i Digital SLR Body
EF-S 18–135mm f/3.5–5.6 IS STM lens
Battery Pack LP-E17
Battery Charger LC-E17
Eyecup Ef
Wide Strap EW-300D
Interface Cable IFC-130U
EOS Digital Solution Disc