Canon EF-S 24mm f/2.8 STM Wide Angle Lens - Black
Product #:

CNL3004
Manufacturer #:

9522B002
UPC:

013803240801
Wide-angle lens for Canon APS-C cameras
Offers an ultra-slim and lightweight design
Stepping motor supports the Canon EOS Movie Servo AF function
Outstanding image quality
Excellent low-light performance
Aspheric lens element
Optimized lens arrangement and coating
Circular aperture (7 blades)
Aperture mechanism
Full-time manual focus
Minimum focusing distance of 0.5 ft./0.16 m
Maximum magnification of x0.27
Compatible with Canon 77D Digital Camera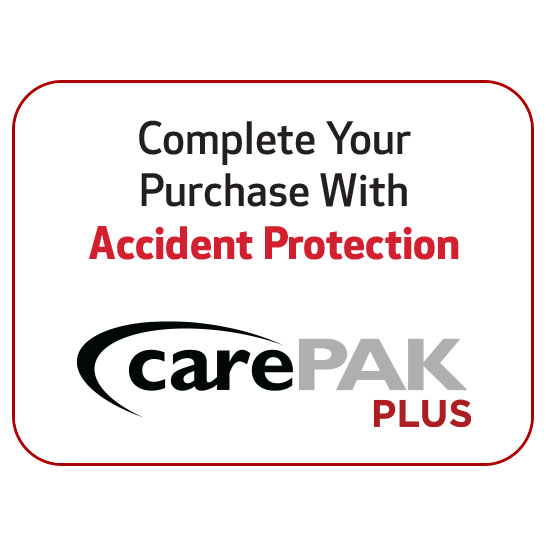 Overview
The Canon EF-S 24mm F/2.8 STM Lens is a compact, wide-angle, prime lens suitable for landscape and portrait photography. It provides a focal length of 38 mm (35 mm equivalent) producing superb wide angle shots. The lens has an STM motor which gives quick and smooth focus tracking. With an aspherical element in its construction, the lens reduces any chromatic diversions or distortions on the edges. The lens coating guarantees great contrast and clarity of images. This lens is slim with a pancake design and measures less than an inch in thickness.
Product Reviews
Excellent low-light performance
Reviewed on Tuesday, December 23, 2014
By: Allen
I always carry my camera as I am a hobbyist and like to shoot pictures wherever I go. I wanted to try out a better camera lens, so I purchased the Canon EOS 5D camera but was confused while choosing the lens. However, when my read this review for Canon EF-S 24 mm F/2.8 STM lens, I was sure that this was the right choice. This review has given me an in-depth knowledge and helped me buy the correct lens for my camera.
superb quality pictures and videos
Reviewed on Saturday, December 20, 2014
By: Maleeha
I have always been a photography fanatic. So, I was excited to look for a well-suited lens for my Canon EOS camera. After checking various Canon lens reviews, I was able to make my decision to buy the EF-S 24 mm F/2.8 STM lens. This wide angle lens provides continuous auto-focus operation while shooting videos that turn out to be smooth and clear. I have decided to buy this Canon lens soon for my digital camera to capture superb quality pictures and videos.
Wide-angle lens
Reviewed on Saturday, November 22, 2014
By: Perez
When I heard that Canon had launched yet another wide angle lens, I was excited but also apprehensive. So, I checked the different features that this Canon EF-S 24 mm F/ 2.8 STM lens offered. While comparing various Canon lenses, I found that this lens was perfectly suitable for my photography requirements. In addition to that, I could attach it to my Canon camera without any problems. I was able to shoot some beautiful pictures and videos with ease. I am very happy that I bought this lens. I feel that its fast shutter speed is the best as it enables me to capture amazing portraits.
Fabulous wide-angle lens
Reviewed on Friday, November 14, 2014
By: Lewis
The best thing about the wide-angle Canon EF-S 24 mm F/2.8 STM lenses is that they are compact in size, making them perfect to carry around in a camera bag. Some days back, I had come across a review for this lens, and I found that its specifications were perfectly suitable for my needs. The best feature of this lens is that it is extremely lightweight and compact. That is why; I could easily carry it with me when I go out for trekking or other adventurous sports. This is such a fabulous wide-angle lens that I have asked many of my friends to buy it.
Canon's pancake EF-S 24 mm F/2.8 STM lens
Reviewed on Sunday, October 26, 2014
By: Harris
I have a passion for street photography, and own a Canon digital camera that I use for taking pictures. However, I also wanted a good-quality camera lens with wide angle that would allow me capture some fantastic photos. While browsing through the different kinds of camera lenses available for street photography, I saw a review highlighting the launch of Canon's pancake EF-S 24 mm F/2.8 STM lens. I was very excited to see this Canon lens, which is perfectly suitable for my digital camera. So, I bought this amazing wide-angle lens immediately. Since the time I have purchased this lens, I have been able to capture some really fabulous photos and videos on my Canon EOD 5D camera.
Specifications
Brand
Canon
Physical Specifications
Color:
Black

Color:

The color of the item.

Maximum Diameter:
Approx. 2.7 in. (68.2 mm)

Maximum Diameter:

The maximum diameter.
Lens Specification
Lens Min. Focus Distance:
0.52 ft. (0.16 m)

Lens Min. Focus Distance:

The shortest distance that a lens can focus.

Lens Filter Size:
52mm

Lens Filter Size:

The size of the filter that fits the lens.

Length:
Approx. 0.9 in. (22.8 mm)
Weight:
Approx. 4.4 oz. (125 g)
Lens Type:
Prime Lens

Lens Type:

This is the type of lens.

Angle of View (diagonal):
59°10'

Angle of View (diagonal):

Area of a scene that a lens covers or sees. Determined by the focal length of the lens

Maximum Aperture:
F/1:2.8

Maximum Aperture:

How wide a lens can be opened.

Mount Type:
Canon EF-S

Mount Type:

This is the mount type for the lens to attach to the camera body.
In The Box
Canon EF-S 24mm F/2.8 STM Lens 9522B002