Canon VIXIA GX10 4K UHD Camcorder
Canon
Product #:

CNV2138
Manufacturer #:

2214C002
UPC:

013803290097
Canon Vixia HR GX10 Camcorder
8.29 MP 1-inch CMOS sensor
Dual DIGIC DV 6 image processors
5-axis optical image stabilizer
4K UHD video recording
Dual-pixel CMOS AF
15× zoom
Dual SD card slots
WiFi and HDMI 2.0 connectivity
Compact body
Lens hood
Color: Black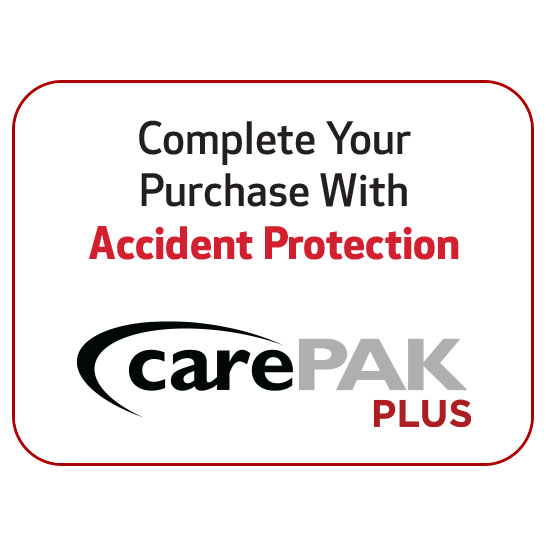 3.5-inch
SD cards
8.29 MP
4K UHD & Full HD
Black
Viewfinder Type:

0.24-inch Electronic Viewfinder
Overview
Make a grand beginning in film production with the new Canon Vixia HR GX10 Camcorder. The camcorder comes with an 8.29 MP CMOS sensor that offers high color sensitivity and reduced noise. Moreover, the dual DIGIC DV 6 image processors support 4K HD video recording. The optical zoom of 15× ensures rich image quality, even after zooming into the subject very closely. A 5-axis image stabilizer is incorporated into the Vixia HR GX10 to get rid of camera shakes when shooting handheld, especially at the highest zoom setting. You may record a scene in fast or slow motion with this Canon camcorder. The dual SD card slots facilitate convenient recording in 4K as well as full HD. You may use the built-in WiFi to transfer images and videos to your PC or connect a browser remote to the camera.
Optics and Focus
The VIXIA HR GX10 from Canon comes with a dual-pixel CMOS AF sensor. It includes touch AF that helps you decide the scene area that you want the camera lens to focus on, and the face-detection AF system that facilitates automatic focus on all subjects in a given frame by recognizing their facial layouts. The dual focus guide shows you whether or not the subject is in proper focus. You may switch from auto to manual focus by pressing the AF/MF button on the side of the integrated LCD screen. The camcorder's lens comes with a nine-blade aperture that creates a pleasant, rounded bokeh in the out-of-focus background of images. A Natural Density (ND) filter is fitted on the lens to prevent stray light from getting into the camera sensor and affecting the exposure in the image.
Sensor and Screen
This Canon video camera comes with an 8.29 MP CMOS image sensor that delivers vibrant image coloration with low noise. Also, it offers a wide DR gamma support of 800%. This camcorder has a 3.5-inch touchscreen LCD that can be rotated 180°. A 0.24-inch electronic viewfinder with an eyecup is also provided for comfortable scene viewing.
Image and Video
The Canon Vixia HR GX10 Camcorder can easily capture 4K videos. Moreover, with its dual SD card slots, it can be used for recording more videos, in both 4K as well as 1080p. The dual DIGIC DV 6 image processors enhance low-light performance to maintain video quality. This camcorder allows you to record a particular scene in fast or slow motion. It has a 5-axis optical image stabilizer that makes it easy to pan or tilt the camcorder without any camera shakes.
Other Features
This Canon video camera has inbuilt WiFi that can be turned on to transfer pictures and videos to any other compatible device. Also, a remote browser can be connected to the camcorder for playing back the captured media. An accessory shoe on the top can be used for attaching a boom mic, in case you wish to record audio along with the video. You may view your recorded 4K videos on an HD TV by connecting it to the camera with the help of the included HDMI 2.0 terminal and cable. Other inclusions in this camcorder kit are a lens hood with barrier for blocking stray light from entering the lens, BP-828 battery pack, CA-946 AC adapter, and wireless controller.
Product Reviews
There are no reviews for this product.
Specifications
Brand
Canon
Image Sensor
Sensor Type:
CMOS

Sensor Type:

Describes the makeup, build, and technology of the sensor that is in the camera.
Display & Viewfinder
Screen Size:
3.5-inch

Screen Size:

The size of the screen listed by height and width.

Display Type:
Touch Panel LCD

Display Type:

The type or brand of the screen.
Detailed Specifications
Image Stabilization:
5-axis Optical Image Stabilizer

Image Stabilization:

This is a family of techniques used to reduce blurring associated with the motion of a camera during exposure. Image stabilization helps in low light situations using slower shutter speeds.

Compatible Media:
SD cards

Compatible Media:

A storage medium that is compatible with your portable device, in a form that can easily be removed or accessed by a PC such as a type of memory card that is compatible with your camera.

Megapixels:
8.29 MP

Megapixels:

A megapixel is one million pixels. It is commonly used to describe the resolution of digital cameras. For example, a 7.2 megapixel camera is capable of capturing roughly 7,200,000 pixels. The higher the megapixel number, the more detail the camera can capture. Therefore, the megapixel count is a significant specification to look for when buying a digital camera.
A/V Mode
Video Resolution:
4K UHD & Full HD

Video Resolution:

The measurement in height x width of a captured video file. Common sizes are VGA, 720p, and 1080p.

Video Recording System:
Yes

Video Recording System:

Describes the camera's video recording capability. Will describe the camera's video recording system, image sensor, video resolution, as well as other pertinent information related to the camera's video recording.
Physical Specifications
Dimensions:
5.3 x 3.8 x 8.4 in

Dimensions:

The measurements of an object.

Weight:
40.2 oz

Weight:

The physical weight of the item without packaging.

Color:
Black

Color:

The color of the item.
Viewfinder Specifications
Viewfinder Type:
0.24-inch Electronic Viewfinder
Camera Attributes
Image Sensor Size:
1.0-inch

Image Sensor Size:

Refers to the actual physical size of the imaging sensor in the camera. A sensor that has the same dimensions as a 35mm frame of film is considered to be "full" frame. Other smaller sensor sizes are described in terms relative to a "full" sized sensor. (e.g. an APS-C 1.5x crop sensor)
In The Box
Canon VIXIA HR GX10 Camcorder
Battery Pack BP-828
AC adapter (CA-946)
Lens hood with barrier
Wireless Controller (WL-D89)
Lithium battery (CR2025)
High Speed HDMI Cable (HTC-100/S)
Interface Cable (IFC-300PCU/S)