Canon REALiS WUX500 D DICOM Simulation Medical Imaging Projector
Product #:

CNO0071C011
Manufacturer #:

0071C011
UPC:

660685141490
Canon REALiS WUX500 D DICOM Medical Projector
With remote control
Maximum illumination of 5000 lumens
Dynamic contrast ratio of 2000:1
Throw ratio of 1.39:1 or 2.51:1
DICOM simulation mode
4-point keystone correction
HDBaseT, HDMI, DVI-I, and VGA inputs
Built-in speaker
Network Multi Projection via Wi-Fi
Power management settings
2 AA batteries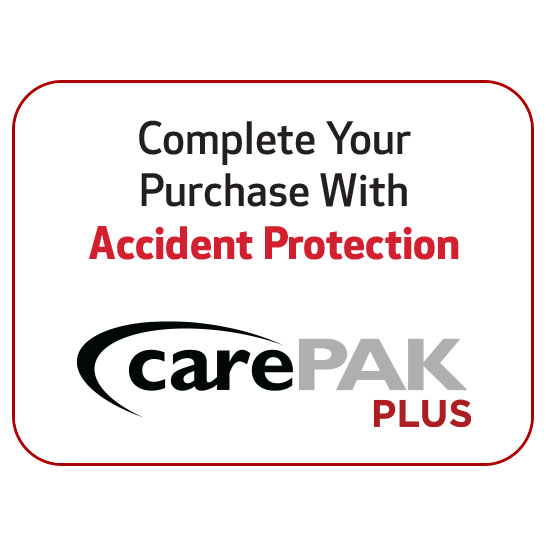 White
Language:

Arabic, Czech, Danish, Dutch, English, Finnish, French, German, Hungarian, Italian, Japanese,Korean, Norwegian, Polish, Portuguese, Russian, Simplified Chinese, Spanish, Swedish, Traditional Chinese, Turkish
Overview
Cast visually sharp images on any surface with the Canon REALiS WUX500 D DICOM Simulation Medical Imaging Projector. The projector provides maximum illumination of 5000 lumens and a dynamic contrast ratio of 2000:1. You can select the throw ratio of 1.39:1 or 2.51:1. The projector has the DICOM simulation mode that reproduces the results of devices compliant with the Digital Imaging and Communications in the Medicine field such as CAT scans, MRIs, and X-rays. You get an image projection of 1920×1200 without any compression. With the 4-point keystone correction, you may adjust the corners individually for accurate image projection. The projector has connections for HDBaseT, HDMI, DVI-I, and VGA inputs. You can manually shift the lens on both vertical and horizontal axis from 0 to 60% and ±10% respectively. The multi-projection feature via Wi-Fi lets you synchronize the up to nine REALiS WUX500 D Pro AV projectors to project a single image without taking help of a computer. This Canon projector ensures low power consumption by offering various power management settings. You can remove the lamp and filter even while the projector is mounted on the ceiling.
Product Reviews
There are no reviews for this product.
Specifications
Brand
Canon
Display & Viewfinder
Display Type:
3-Chip 0.71" LCoS

Display Type:

The type or brand of the screen.
Detailed Specifications
Type of Outputs:
1 x 1/8" (3.5 mm) Mini Audio (Output); 1 x Ethernet (RJ45) LAN (Input/Output)

Type of Outputs:

The available outputs for video and audio on a camera.

Lens:
f/2.8 (f = 21.7 - 39.0 mm)

Lens:

One or more pieces of optical glass or similar material designed to collect and focus rays of light to form a sharp image on the film, paper, or projection screen.

Max. Power Consumption:
Full Brightness: 365 W; Low Brightness: 295 W; Standby Mode (Lamp Off): 1.6 W

Max. Power Consumption:

Maximum power consumption that a scanner uses.

Type of Input Connector:
1 x HDMI Audio/Video (Input); 1 x DVI-I Video (Input); 1 x VGA (DE-15) Video (Input); 1 x HDBaseT (RJ45) Audio/Video, Control, Data, LAN (Input); 2 x 1/8" (3.5 mm) Mini Audio (Input); 1 x 1/8" (3.5 mm) Mini Remote (Input); 1 x RS-232C (Unspecified Connector) Control (Input); 1 x Ethernet (RJ45) LAN (Input/Output)

Type of Input Connector:

This is the type of input connector.
Physical Specifications
Dimensions:
13.3 x 5.4 x 14.6" (33.7 x 13.6 x 37.0cm)

Dimensions:

The measurements of an object.

Weight:
13.01 lb (5.9kg)

Weight:

The physical weight of the item without packaging.

Color:
White

Color:

The color of the item.
Cellphone Attributes
Language:
Arabic, Czech, Danish, Dutch, English, Finnish, French, German, Hungarian, Italian, Japanese,Korean, Norwegian, Polish, Portuguese, Russian, Simplified Chinese, Spanish, Swedish, Traditional Chinese, Turkish
Power System
Power Input:
100 to 240 VAC, 50 / 60 Hz
Recording Data
Image Formats:
JPEG

Image Formats:

The types of files that a particular camera produces. All cameras output JPEG images, but some of the more sophisticated models will shoot in RAW mode. RAW Image Formats will vary based on manufacturer.
Paper Handling
Brightness:
5000 Lumens

Brightness:

Paper brightness affects the images printed on the paper, especially the vibrancy of the colors. The brightness of a piece of paper is typically expressed on a scale of 1 to 100 with 100 being the brightest. The multipurpose bond paper used in copy machines and desktop printers generally has a paper brightness in the 80s. Photo papers are normally in the mid to high 90s.
Scanner Specifications
Light Source:
Lamp ( x NSHA)

Light Source:

Light source that is used for a scanner.
Camera Attributes
Aspect Ratio:
Native: 16:10
Scanner Data
Scan Size:
Horizontal: 15 - 75 kHz; Vertical: 50 - 85 Hz

Scan Size:

The size an image is scanned.

Color Depth:
8-Bit (16.78 Million Colors)

Color Depth:

Color or bit depth is the amount of information of the item being scanned; the higher the bit depth, the more colors get used and the better looking your scan will be. Grayscale images are 8-bit images, with 256 levels of gray. Color images scanned with a 24-bit scanner will have nearly 17 million colors; 36-bit scanners will give you more than 68 billion colors.
Image Display
Contrast Ratio:
Dynamic Contrast Ratio: 2000:1

Contrast Ratio:

Measure of a display system.

Projector Throw Distance:
3.937 - 53.15' (1.2 - 16.2m)

Projector Throw Distance:

Throw is the distance of a movie projector from the screen. It is the distance the image is thrown onto the screen, and it has a large effect on screen size. Often in home theatre individuals lack the correct throw distance in the room but can buy a short throw lens. There are also "long throw" lenses available.
Lens Specification
Throw Ratio:
1.39 - 2.51:1
Lens Shift:
Vertical: 0 to 60%; Horizontal: ± 10%

Lens Shift:

Allows the lens to move.

Digital Zoom:
12x
Optical Zoom:
Manual: 1.8x

Optical Zoom:

Optical Zoom

Focus Type:
Manual

Focus Type:

The type of focus of the lens from full manual control to auto focus.
In The Box
Canon REALiS WUX500 D DICOM Simulation Medical Imaging Projector
Remote Control
2 x AA Batteries
Lens Cap
VGA Cable
Power Cord