Canon TS-E 90mm f/2.8 Tilt-Shift Lens - Black
Canon
Product #:

CNL2997
Manufacturer #:

2544A003
UPC:

082966212758
- EF mount; tilt shift lens
- Gaussian optics give high-quality delineation and true background blur
- 90mm focal length
- f/2.8 maximum aperture
- Manual focus only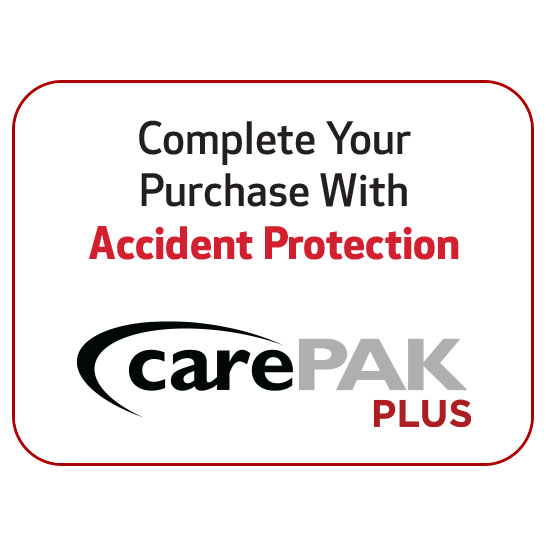 On Display at Fairfield, NJ Store

Superstore - Fairfield, NJ 123 US Hwy 46 (West) Fairfield

,

NJ

,

USA 07004

(973) 377-2007

Store Hours

M-F: 10am - 7pm EST

Sat: 10am - 6pm EST

Sun: 11am - 5pm EST
Overview
With a Canon TS-E lens, you can control the angle of the plane of focus and the pictures perspective. The effects of large-format camera movements can be obtained with TS-E lenses for EOS cameras. Although manual focusing is required, automatic aperture control enables autoexposure and autoexposure bracketing. The tilt and shift axes intersect at a 90 angle. They can be made parallel at an authorized Canon Service Facility (modified at owners expense). Telephoto perspective, f/2.8 speed, and full tilt and shift movements in a compact, professional package. Impressively sharp, its ability to alter the plane of focus can provide a "look" that previously required a view camera to achieve. Pros have found it a great option for portraits, products and even fashion work. At its closest focus distance (1.6 ft/0.5m), it gives magnifications of about 1/3 life-size.
Product Reviews
best lens you can get
Reviewed on Friday, April 23, 2010
By: Anonymous
Very nice lens. he 90mm TSE has been a great addition to my collection of photographic equipment. Awesome lens, even if you don't take advantage of the tilt-shift capabilities. It's tack sharp!!!!
best lens out there
Reviewed on Tuesday, March 2, 2010
By: Anonymous
I use this lens for everything - nature, portraits, products, etc. - haven't found something this lens can't handle. It's sharpness is incredible. It takes some getting used to since it's only manual focus, but once you do, you'll have no complaints.
Specifications
Brand
Canon
Physical Specifications
Length:
3-7/16 in.

Length:

The measurement of something from end to end.

Weight:
1.2 lbs.

Weight:

The physical weight of the item without packaging.

Color:
Black

Color:

The color of the item.
Lens Specs
Lens Min. Focus Distance:
1.6 ft.

Lens Min. Focus Distance:

The shortest distance that a lens can focus.

Lens Filter Size:
58 mm

Lens Filter Size:

The size of the filter that fits the lens.

Minimum Aperture:
32

Minimum Aperture:

How wide a lens can be opened.

Elements / Groups:
5/6

Elements / Groups:

The individual pieces of glass that form the overall optical construction. Most lenses have between four and eleven elements to bend the light rays to ensure a perfectly formed image appears on the light sensitive surface, such as a film or CCD. The elements are arranged in groups and may be seen in specification sheets as, for example, 6 elements in 4 groups. That configuration may have two single elements and the other four grouped in pairs.

Lens Hood:
ES-65III

Lens Hood:

This is the type of lens hood.

Lens f Stop Range:
2.8-32

Lens f Stop Range:

This is the minimum and maximum aperture of a lens.

Special Remarks:
TS-E and MP-E lenses are manual focus only, with automatic diagram
Lens Type:
Tilt Shift

Lens Type:

This is the type of lens.

Focus Drive:
Manual

Focus Drive:

The internal autofocus drive of a lens.

Angle of View (diagonal):
2-7/8 in.

Angle of View (diagonal):

Area of a scene that a lens covers or sees. Determined by the focal length of the lens

Maximum Aperture:
2.8

Maximum Aperture:

How wide a lens can be opened.

Focus Type:
Manual

Focus Type:

The type of focus of the lens from full manual control to auto focus.

Mount Type:
Canon

Mount Type:

This is the mount type for the lens to attach to the camera body.
In The Box
- Canon Telephoto Tilt Shift TS-E 90mm f/2.8 Manual Focus Lens
- Case LP1016