Canon TS-E 17mm f/4L Tilt-Shift Lens - Black
Canon
Product #:

CNL3011
Manufacturer #:

3553B002
UPC:

013803108606
- Tilt and shift mechanism rotates 90 allowing shift in any direction
- High-precision lens elements for low distortion and high resolution
- +/- 6.5 degrees Tilt and +/-12mm Shift
- Aspherical and UD lens elements minimize chromatic aberration
- Circular aperture for creative, blurred highlights
- Floating internal focus mechanism delivers high-image quality throughout focus range
- EF mount lens is compatible with all Canon EOS cameras
- Wide image circle of 67.2mm is 50% greater than 35mm/full frame film area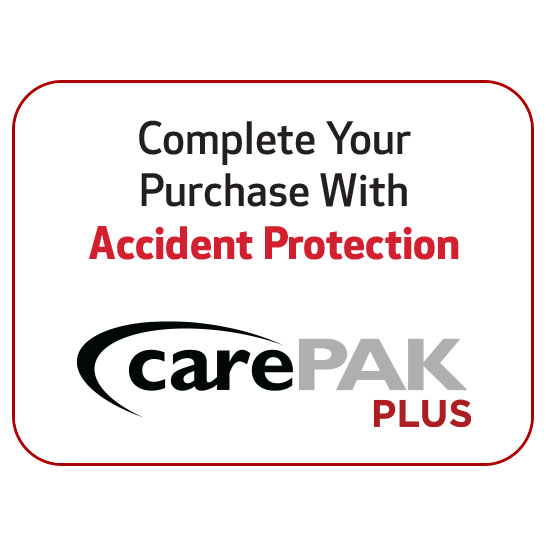 On Display at Fairfield, NJ Store

Superstore - Fairfield, NJ 123 US Hwy 46 (West) Fairfield

,

NJ

,

USA 07004

(973) 377-2007

Store Hours

M-F: 10am - 7pm EST

Sat: 10am - 6pm EST

Sun: 11am - 5pm EST
Overview
For discerning architectural photographers, there is no lens that is too wide. Tilt and shift movements, features normally found on large format cameras, can be bestowed upon a smaller format of camera with a lens such as this Canon 17mm f/4L TS-E Lens.
Being a Canon "L" lens, by definition it is a premium Canon optic. The 17mm TS-E has several distinct elements that make it stand apart from more common glass. Firstly, designers integrated a set of physical controls that allows users to rotate the direction of the tilt and shift independently of one another. Secondly, there is 6.5 of tilt and 12mm of shift that gives photographers ample ability to correct for perspective when taking images of interior or exterior spaces, and landscapes.
Product Reviews
There are no reviews for this product.
Specifications
Brand
Canon
Physical Specifications
Length:
3.5 x 4.2"" (8.89 x 10.67 cm)

Length:

The measurement of something from end to end.

Weight:
1.81 lb (821 g)

Weight:

The physical weight of the item without packaging.

Color:
Black

Color:

The color of the item.
Lens
Focal Length:
17mm

Focal Length:

The distance between the film and the optical center of the lens when the lens is focused on infinity.
Lens Specs
Lens Min. Focus Distance:
9.84"" (25 cm)

Lens Min. Focus Distance:

The shortest distance that a lens can focus.

Lens Filter Size:
None

Lens Filter Size:

The size of the filter that fits the lens.

Minimum Aperture:
f/22

Minimum Aperture:

How wide a lens can be opened.

Elements / Groups:
18 elements in 12 groups

Elements / Groups:

The individual pieces of glass that form the overall optical construction. Most lenses have between four and eleven elements to bend the light rays to ensure a perfectly formed image appears on the light sensitive surface, such as a film or CCD. The elements are arranged in groups and may be seen in specification sheets as, for example, 6 elements in 4 groups. That configuration may have two single elements and the other four grouped in pairs.

Lens f Stop Range:
f/4

Lens f Stop Range:

This is the minimum and maximum aperture of a lens.

Special Remarks:
22.8 oz.
Lens Type:
Tilt Shift

Lens Type:

This is the type of lens.

Angle of View (diagonal):
104 Degrees

Angle of View (diagonal):

Area of a scene that a lens covers or sees. Determined by the focal length of the lens

Maximum Aperture:
f/4

Maximum Aperture:

How wide a lens can be opened.

Focus Type:
Auto / Manual

Focus Type:

The type of focus of the lens from full manual control to auto focus.

Mount Type:
Canon

Mount Type:

This is the mount type for the lens to attach to the camera body.
In The Box
-Canon Wide Tilt/Shift TS-E 17mm f/4L Manual Focus Lens for EOS
-Front & Rear Caps
-LP1219 Soft Lens Case
Included in Rental:
Canon 17mm F/4.0 Tilt-Shift
Caps
Case/Pouch