Canon PowerShot SX620 HS Digital Camera - Red
Canon
Product #:

CND2756
Manufacturer #:

1073C001
UPC:

013803269574
20.2 megapixel high-sensitivity CMOS sensor
DIGIC 4+ image processor
Large 3.0-inch high-resolution LCD
1080p Full HD video recording
25x optical zoom with Intelligent IS
Smart AUTO selects proper settings
Auto Zoom feature enables automatic zooming
Creative Shot mode
Built-in Wi-Fi and NFC technology
Remote shooting with camera connect app
Color: Red
Related mobile apps: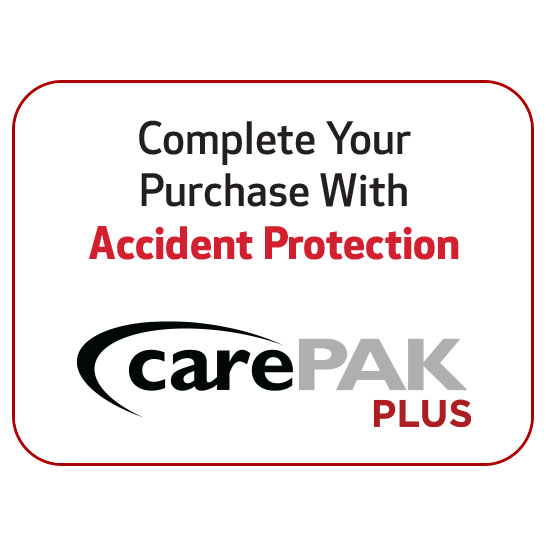 On Display at Fairfield, NJ Store

Superstore - Fairfield, NJ 123 US Hwy 46 (West) Fairfield

,

NJ

,

USA 07004

(973) 377-2007

Store Hours

M-F: 10am - 7pm EST

Sat: 10am - 6pm EST

Sun: 11am - 5pm EST
Overview
Capture all the memorable moments of your life in the Canon PowerShot SX620 HS Digital Camera. This camera has a 25x (25–625mm) Optical Zoom that lets you to capture clear and sharp images of the subject whether its near or far. The built-in Wi-Fi® and NFC allows you to share or transfer files to other compatible devices. You can capture every minute detail of your subject with the 20.2 Megapixel CMOS sensor and the DIGIC 4+ Image Processor, which ensures clear, blur-free and sharp image quality. You can also record videos with the 1080p Full HD video recording option in this camera.
Optics and Focus
The slim and compact digital camera boasts an impressive 25x Optical Zoom that produces sharp and clear image quality. The Canon PowerShot SX620 HS features an Intelligent IS that adjusts to the stabilization method according to the lighting conditions while shooting. So, whether you are shooting in extremely low light conditions or in a bright area, the IS stabilizes according to the appropriate stabilization to give an optimum output. The Intelligent IS automatically adjusts to the camera movements and uses the appropriate shaking correction method according to the shooting condition. For still pictures it selects Normal IS, Panning IS, Macro (Hybrid) IS and Tripod modes, and for videos Dynamic IS, Powered IS, Macro (Hybrid) IS and Active Tripod IS modes.
Sensor and Screen
The Canon PowerShot SX620 HS Digital Camera comes equipped with the 20.2 Megapixel High-Sensitivity CMOS sensor, which delivers high-quality clear images and comes optimized with compact cameras. Incorporating a sophisticated light-capturing design, this camera reduces noise while capturing images. This camera has a 3.0-inch TFT Color LCD with wide viewing angle (4:3) with a resolution of approximately 922,000 dots that allows you to view the image immediately with utmost clarity. Whether you are a professional photographer or going off for camping or picnic, carry the Canon powershot camera to capture every detail that you see with your naked eyes.
Image and Video
Capture high quality images in various aspect ratios (16:9, 3:2 4:3, 1:1) with a pixel resolution of 5184 x 3888. The advances functioning of this camera is powered by the Canon DIGIC 4+ Image Processor that enhances the image quality by shortening the high ISO shots. You can get power details of the image, smooth gradation, and reduces noise in the images. You can also record videos in 1080p Full HD at a frame rate of 30p. It has a Dynamic IS that offers image stabilization that corrects shaking and enhances the picture quality while shooting on the go.
Other Features
The Canon PowerShot SX620 HS Digital Camera has a built-in WiFi technology and NFC that lets you instantly share and transfer images to other compatible devices with the Camera Connect App.
Product Reviews
There are no reviews for this product.
Specifications
Brand
Canon
Image Sensor
Total Resolution:
Approx. 21.1 Megapixels

Total Resolution:

The full count of pixels on a camera's sensor.

Sensor Type:
CMOS

Sensor Type:

Describes the makeup, build, and technology of the sensor that is in the camera.
Display & Viewfinder
Screen Size:
3.0-inch

Screen Size:

The size of the screen listed by height and width.

Monitor Resolution:
Approx. 922,000 dots

Monitor Resolution:

A measurement of the LCD Monitor's resolution not by width by height, but rather the total amount of dots.
Detailed Specifications
Coverage:
Approx. 100%

Coverage:

This is the maximum viewing area through a camera's viewfinder.

Compatible Media:
SD, SDHC, SDXC

Compatible Media:

A storage medium that is compatible with your portable device, in a form that can easily be removed or accessed by a PC such as a type of memory card that is compatible with your camera.

Viewfinder:
Not available

Viewfinder:

The eye level device you look through to compose the image.

Megapixels:
20.2MP

Megapixels:

A megapixel is one million pixels. It is commonly used to describe the resolution of digital cameras. For example, a 7.2 megapixel camera is capable of capturing roughly 7,200,000 pixels. The higher the megapixel number, the more detail the camera can capture. Therefore, the megapixel count is a significant specification to look for when buying a digital camera.
Shutter
Shutter Speeds:
1–1/2000 sec.; 15–1/2000 sec. (in all shooting modes)

Shutter Speeds:

The amount of time the shutter stay open for exposure. Measured in fractions of seconds.

Self Timer:
Off , 2 sec., 10 sec., Custom

Self Timer:

Allows a delay between pressing the shutter release button and the actual firing of the shutter. Commonly used to give photographers time to put themselves in the shot and to take photos without having to physically have their hands on the camera during exposure.
Playback Specifications
Mode File:
Smart Shuffle, Group Playback, List/Play Digest Movies, Story Highlights, Protect, Favorites, Erase, Slideshow, Rotate, Album Playback, i-Contrast, Resize, Cropping, Red-Eye Correction, My Colors, Photobook Set-up, Scroll Display, Group Images, Auto Rotate, Resume, Transition Effect

Mode File:

Allows you to look through the images that were taken.
Control Specifications
ISO Speed:
Auto: ISO 80–1600; P: ISO 80–3200

ISO Speed:

The ISO speed setting dictates sensitivity to light. The higher the ISO speed, the more sensitive the film or digital sensor is to light. Higher ISOs have the effect of noise in an image. The actual ISO at which the noise occurs varies from camera to camera. Low ISOs are generally used for brighter lighting conditions and high ISOs are often used for low light or action shots.

Exposure Compensation:
Still Images: ±2 stops in 1/3-stop increments

Exposure Compensation:

Refers to the option for the user to override the internal light meter in the camera to either OVER or UNDER expose based on middle/18% gray. This is especially useful when photographing either extremely white/bright scenes or when in very dark/dimly lit scenarios.

Meter Modes:
Evaluative, Center Weighted Average, Spot

Meter Modes:

The various modes in which the camera will measure light. Most DSLRs and some advanced point and shoots have the ability to meter an entire scene (matrix/evaluative) or a specific point (centerweighted/spot)
A/V Mode
Video Resolution:
Full HD

Video Resolution:

The measurement in height x width of a captured video file. Common sizes are VGA, 720p, and 1080p.

Video Recording System:
Yes

Video Recording System:

Describes the camera's video recording capability. Will describe the camera's video recording system, image sensor, video resolution, as well as other pertinent information related to the camera's video recording.
Physical Specifications
Dimensions:
3.81 x 2.24 x 1.10 in. (96.9 x 56.9 x 27.9mm)

Dimensions:

The measurements of an object.

Weight:
6.42 oz. (182g) (CIPA standard); 5.57 oz. (158g) (Body only)

Weight:

The physical weight of the item without packaging.

Color:
Red

Color:

The color of the item.
Flash Attributes
Built-in Flash:
Yes

Built-in Flash:

A flash that is embedded or part of the camera. Built-in flashes are found in both DSLR and Point & Shoot cameras. Although practical because of their small size and ease of use, built-in flashes are often ineffective and/or unflattering as a main source of light.

Operating Range:
1.6–13.0 ft. (W), 3.3–6.6 ft. (T); 50.0cm – 4.0m (W), 1.0–2.0m (T)
Flash Modes:
Auto, On, Slow Synchro, Off

Flash Modes:

Different modes that determines how a flash will be used in a photo.
Imaging & Exposure Control
White Balance:
Auto, Daylight, Cloudy, Tungsten, Fluorescent, Fluorescent H, Custom

White Balance:

White Balance is the process of removing unrealistic color casts so that objects which appear white in person are rendered white in your photo.
Power System
Playback Time:
Approx. 6 hr.

Playback Time:

This is the maximum playback time dependent on the products battery.

Battery Type:
Battery Pack NB-13L

Battery Type:

The type of battery for a device. Some cameras use single use alkaline while others use rechargeable lithium batteries.

Shooting Capacity:
Approx. 295 shots, Approx. 405 shots in ECO Mode; Video Recording Time (CIPA compliant): Approx. 1 hr. 5 min., Video Recording Time (Continuous Shooting): Approx. 1 hr. 45 min.
Recording Data
Number of Recorded Pixels:
Still Images:1) 16:9 – Large: 5184 x 2912; Medium 1: 3648 x 2048; Medium 2: 1920 x 1080; Small: 640 x 360, 2) 3:2 – Large: 5184 x 3456; Medium 1: 3648 x 2432; Medium 2: 2048 x 1368; Small: 640 x 424, 3) 4:3 – Large: 5184 x 3888; Medium 1: 3648 x 2736; Medium 2: 2048 x 1536; Medium: 2592 x 1944; Small: 640 x 480, 4) 1:1 – Large: 3888 x 3888; Medium 1: 2736 x 2736; Medium 2: 1536 x 1536; Small: 480 x 480; Videos: Full HD 1920 x 1280: 29.97 fps, HD 1280 x 720: 29.97 fps, 640 x 480: 29.97 fps

Number of Recorded Pixels:

"The number of recorded pixels" refers to the number of pixels in an image (a pixel is a cluster of dots). The larger the file size, the better the image quality when printed.

Image Formats:
EXIF 2.3 (JPEG)

Image Formats:

The types of files that a particular camera produces. All cameras output JPEG images, but some of the more sophisticated models will shoot in RAW mode. RAW Image Formats will vary based on manufacturer.
Monitor Specifications
Panel Type:
TFT Color LCD with wide viewing angle

Panel Type:

Type of LCD monitor.
Camera Attributes
Image Sensor Size:
1/2.3-inch

Image Sensor Size:

Refers to the actual physical size of the imaging sensor in the camera. A sensor that has the same dimensions as a 35mm frame of film is considered to be "full" frame. Other smaller sensor sizes are described in terms relative to a "full" sized sensor. (e.g. an APS-C 1.5x crop sensor)

Camera Type:
Compact digital still camera with built-in flash

Camera Type:

The type of camera. Examples: SLR, point and shoot, mirrorless.
Lens
Digital Zoom:
4x

Digital Zoom:

A function of a digital camera that makes an image seem close-up.

Focusing Range:
Auto: 0.4 in. (1.0cm) – infinity (W), 3.3 ft. (1.0m) – infinity (T); Normal: 2.0 in. (5.0cm) – infinity (W), 3.3 ft. (1.0m) – infinity (T); Macro: 0.4 in. – 1.6 ft. (1.0–50.0cm) (W); Infinity: 9.8 ft. (3.0m) – infinity (W), 9.8 ft. (3.0m) – infinity (T)

Focusing Range:

The range a camera is able to focus on for a certain image.

Focal Length:
4.5 (W) – 112.5 (T) mm (35mm film equivalent: 25–625mm)

Focal Length:

The distance between the film and the optical center of the lens when the lens is focused on infinity.

Auto Focus System:
TTL Autofocus

Auto Focus System:

The type of auto focus sytem.
Lens Specification
Maximum Aperture:
f/3.2 (W), f/6.6 (T)

Maximum Aperture:

How wide a lens can be opened.

Optical Zoom:
25x

Optical Zoom:

Optical Zoom
In The Box
PowerShot SX620 HS
Battery Pack NB-13L
Battery Charger CB-2LH
Wrist Strap WS-800