Canon EOS C200 EF Cinema Camera
Canon
Product #:

CNV2134
Manufacturer #:

2215C002
UPC:

013803290035
Canon EOS C200 EF Cinema Camera
For Canon EF-mount lenses
Super 35mm CMOS sensor
Dual Digic DV 6 image processor
4.0-inch touchscreen LCD
DCI 4K video recording at 30 fps
Dual pixel CMOS AF system
Built-in ND filters
Ethernet, HDMI, and USB port
Relay and double slot recording
Camera grip
Color: Black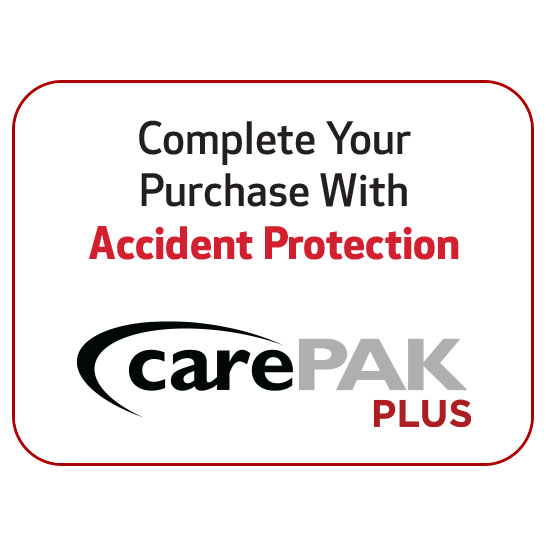 4.00" (10.16 cm)
4096 x 2160; 3840 x 2160 YCC420 8-bit, 1920 x 1080 YCC420 8-bit, Frame Rates 3840 x 2160: 60p, 30p, 24p | Frame Rates 1920 x 1080: 120p, 60p, 30p, 24p; 2048 x 1080 YCC420 8-bit
Overview
The Canon EOS C200 EF Cinema Camera gives your film projects a professional edge. This camera supports Canon EF mount lenses as well as EF-mount CN-E cinema prime and zoom lenses. This camera has a mic holder unit and two XLR inputs with +48V phantom power. The video camera works on a Super 35mm CMOS sensor and two Digic DV 6 image processors to deliver 4096×2160 resolution Cine 4K images and fast response during video capture respectively. This camera provides an expanded ISO range of 100 to 102400 with a relative gain range of -6 to 54 dB. You may use the dual recording slots for uninterrupted operation. The built-in ND filters come with 3 density levels in standard mode, which can be expanded to 5 density levels.
Optics and Focus
This cinema camera can work with a wide range of Canon EF lenses as well as CN-E cinema prime and zoom lenses. The Canon EOS C200 has the Dual Pixel CMOS AF technology that provides continuous AF operation for autofocus lenses. An AF lock function is included in the camera, which lets you change the image composition while maintaining the desired focus fixed. The dual pixel CMOS AF system supports select Canon EF lenses as well as new-generation STM lenses. With the ISO range of 320 to 102400, the camera offers support to a wide DR Gamma, Canon Log and Canon Log 3.
Sensor and Screen
The CMOS sensor is designed after the Super 35mm motion picture film standard that offers an active image size of 4.4×13.5mm. A removable 4.0-inch touchscreen LCD is provided with the camera, which shows live imagery in 1770k-dot resolution with a 16:9 aspect ratio. The camera comes with a 0.46-inch electronic viewfinder that offers 1.23 MP resolution view and 100% screen coverage. You can adjust the viewfinder to a convenient angle for the current scene.
Image and Video
The camera can record Cine 4K videos at 29.97p with a bit rate up to 1 Gbps. With the Canon Cinema RAW light, you can capture raw data to a CFast 2.0 card internally with the camera's CFast card slot. Additionally, the camera offers slow motion recording, pre-recording, frame recording, and interval recording. MP4 format files can be recorded in the dual SD card slots. The three built-in ND filters cut down the exposure 2, 4, or 6 stops. You can also employ 8 and 10 stop exposure reduction by expanding the standard ND filters.
Other Features
The Canon C200 Cine Camera incorporates two XLR inputs and one microphone jack. With the XLR inputs, the camera records a 16-bit 48kHz linear PCM audio in two channels. Both XLR inputs and mic terminal give an option to choose automatic or manual gain control. The dual slot recording allows you to manage the video recording efficiently. With the HDMI Type A port, you can watch the recorded images on a large HD screen or projector. This camera is powered by a 14.4 VDC battery pack or 16.7 VDC DC input.
Product Reviews
There are no reviews for this product.
Specifications
Brand
Canon
Image Sensor
Color Filter System:
RGB Primary filter (Bayer array)

Color Filter System:

The amount of pixels on a camera sensor that are used when an image is captured. Although sometimes smaller than the total pixel count, it is an insignificant difference.

Sensor Type:
CMOS

Sensor Type:

Describes the makeup, build, and technology of the sensor that is in the camera.
Display Specifications
Screen Size:
4.00" (10.16 cm)

Screen Size:

The size of the screen listed by height and width.

Display Type:
Rotating color LCD

Display Type:

The type or brand of the screen.

Dots:
1,230,000 dots

Dots:

A measurement of the LCD Monitor's resolution not by width by height, but rather the total amount of dots.
Detailed Specifications
Type of Microphone:
None

Type of Microphone:

Type or brand of microphone used to capture audio.

Effective Pixels:
4096 x 2160/2048 x 1080: approx 8.85 MP (4096 x 2160); 3840 x 2160 / 1920 x 1080: approx. 8.29 MP (3840 x 2160)

Effective Pixels:

The same as effective resolution, but measured in Megapixels.

Aspect Ratio:
16:9

Aspect Ratio:

The aspect ratio of an image describes the proportional relationship between its width and its height.

ISO Range:
Standard: 160 to 25,600; Expanded: 100 to 102,400

ISO Range:

Refers to the lowest and highest ISO sensitivity options the user has with a particular camera. (e.g. The Canon 5D Mark III has an ISO Range of 100-25,600)

Total Pixels:
Approx. 9.84 MP (4206 x 2340)

Total Pixels:

The total amount of pixels. Describes the detail an image holds.

External Power Supply:
14.4 VDC (battery pack); 16.7 VDC (DC input)

External Power Supply:

This is an external power supply that is separate from a devices battery.

Frame Rate:
59.94 Hz Mode: 59.94i/p, 29.97p, 23.98p; 50 Hz Mode: 50i/p, 25p; 24 Hz Mode: 24p

Frame Rate:

Not to be confused with burst rate for still images, "Frame Rate" refers to the amount of frames per second (fps) that are recorded during video capture.

Viewfinder:
Built-In: 0.46" (1.32 cm) diagonal, color; 1,770,000 dots

Viewfinder:

The eye level device you look through to compose the image.
Shutter
Shutter Type:
Off, Speed, Angle, Slow Shutter, Clear Scan

Shutter Type:

Blades or some type of cover that controls the time during which light reaches the film or sensor. Older cameras use mechanical shutters while new cameras use electronic shutters.
A/V Mode
Video Resolution:
4096 x 2160; 3840 x 2160 YCC420 8-bit, 1920 x 1080 YCC420 8-bit, Frame Rates 3840 x 2160: 60p, 30p, 24p | Frame Rates 1920 x 1080: 120p, 60p, 30p, 24p; 2048 x 1080 YCC420 8-bit

Video Resolution:

The measurement in height x width of a captured video file. Common sizes are VGA, 720p, and 1080p.

Video Recording System:
NTSC/PAL

Video Recording System:

Describes the camera's video recording capability. Will describe the camera's video recording system, image sensor, video resolution, as well as other pertinent information related to the camera's video recording.

Audio Recording:
Raw: Linear PCM 16-bit 48 kHz 4-ch; MP4: MPEG-4 AAC-LC 16-bit 48 kHz 2-channel, Linear PCM 16-bit 48 kHz 4-ch

Audio Recording:

Describes the camera's audio recording capability. Will describe the type of microphone and any additional XLR/miniphone jacks.
Physical Specifications
Dimensions:
5.7 x 6 x 7" (14.48 x 15.24 x 17.78 cm) (body only); 7 x 6 x 8" (17.78 x 15.24 x 20.32 cm) (with camera grip); 13.2 x 10.8 x 10.8" (33.53 x 27.43 x 27.43 cm) (camera grip + LCD Monitor LM-V1 + LCD Attachment Unit LA-V1 + Handle Unit HDU-2 + mic holder)

Dimensions:

The measurements of an object.

Weight:
3.2 lb (1.5 kg) (approximately)

Weight:

The physical weight of the item without packaging.

Color:
Black

Color:

The color of the item.
Detailed Specs
Dynamic Range:
Canon Log 3: 1600% (ISO 800 or above); Canon Log/Wide DR: 800% (ISO 400 or above)
Focusing Control
Focus Modes:
Manual, Auto

Focus Modes:

The types of focus modes an item has.
Camera Attributes
Autofocus:
Focus Guide; Please note: the below modes require lenses that support AF functions: Dual Pixel CMOS AF (DAF) supported; Manual focus; One-shot AF; Continuous AF; AF-Boosted MF; Face Detection AF

Autofocus:

All digital cameras come equipped with an Autofocus, or AF Mode. While in Autofocus the camera automatically focuses on subjects based on the AF Area Mode the user has selected.

Image Sensor Size:
Super 35; 24.6 x 13.8mm effective size / 6.4 x 6.4µm pixel pitch

Image Sensor Size:

Refers to the actual physical size of the imaging sensor in the camera. A sensor that has the same dimensions as a 35mm frame of film is considered to be "full" frame. Other smaller sensor sizes are described in terms relative to a "full" sized sensor. (e.g. an APS-C 1.5x crop sensor)

Exposure Modes:
Manual; Push Auto; Auto

Exposure Modes:

The various programmed, automatic, semi-automatic, and/or manual shooting modes which a camera has available for use. (e.g. Program, Shutter Priority, Aperture Priority, and Programmed Automatic)

Lens Mount:
Canon EF

Lens Mount:

The type of lens mount.
Video Camera Detailed Specifications
Recording Media:
CFast Card: 1 x slot (raw recording); SD Card: 2 x slots (MP4 and JPEG recording)
In The Box
Canon EOS C200 EF Cinema Camera
LM-V1 4" LCD Monitor for C200 and C200B
LA-V1 LCD Attachment Unit for EOS C200
HDU-2 Handle Unit for EOS C200/C200B
GR-V1 Camera Grip for EOS C200
Shoulder Strap
CA-A10 Compact Power Adapter for EOS C300 Mark II Camcorder
CG-A20 Battery Charger
Compact Power Adapter
UN-5 Unit Cable for EOS C300 Mark II (1.6')
Eyecup
BP-A30 Battery Pack For EOS C300 Mark II, C200, and C200B
Mic Holder Unit
Tape Measure Hook
Thumb Rest
Body Cap
INCLUDED IN RENTAL:
Canon EOS C200 EF Cinema Camera
Battery
Battery Charger
AC Adapter
1x 128GB CFast Card
CFast Card Reader
Monitor and Video Cable
Handgrip
Front Bracket with Shotgun Mount
Top Handle
Aputure Magic Arm
Hard Case