Canon EF-S 18-200mm f/3.5-5.6 IS Standard Zoom Lens - Black
Canon
Product #:

CNL3005
Manufacturer #:

2752B002
UPC:

013803092752
- Standard zoom lens; 18-200mm f/3.5-5.6
- Canon's Optical Image Stabilizer
- 11 elements in 9 groups; aspherical lens element to correct aberration
- For EOS 50D, 40D, 30D, 20D, 20Da, Rebel XSi/XS, Digital Rebel XTi/XT and Digital Rebel cameras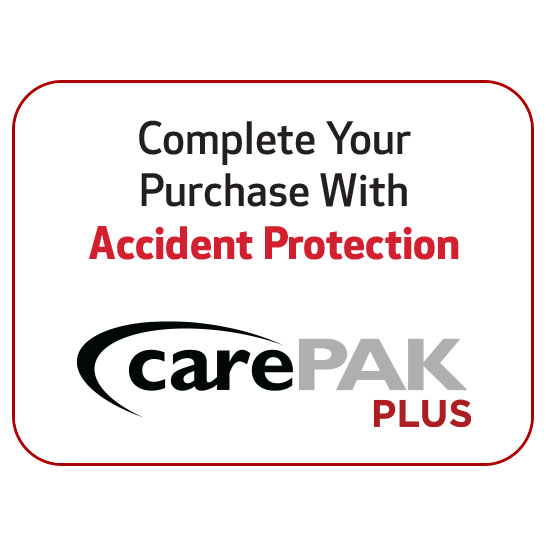 On Display at Fairfield, NJ Store

Superstore - Fairfield, NJ 123 US Hwy 46 (West) Fairfield

,

NJ

,

USA 07004

(973) 377-2007

Store Hours

M-F: 10am - 7pm EST

Sat: 10am - 6pm EST

Sun: 11am - 5pm EST
Overview
Canon EF-S 18-200mm f/3.5-5.6 IS Standard Zoom Lens is a compact, lightweight lens with wide magnification range. This standard zoom lens features a wide focal length range from normal to telephoto equivalent to 29-320mm in the 35mm format. It features an Optical Image Stabilizer for up to 4-stops of effective correction even at full zoom. Since Canon's optical image stabilization system is in the lens, not in the camera, you can see the stabilized, steadier images through the viewfinder. And the circular aperture can give beautiful background blur effects. This new wide zoom ratio EF-S lens delivers excellent high-speed performance at an affordable price.
Product Reviews
Can't go wrong
Reviewed on Sunday, November 14, 2010
By: Anonymous
I bought the Canon EF-S 18-200mm f/3.5-5.6 IS about six months ago and it's my all purpose lens. I only remove it from my Canon Xsi to put it in my Canon 7D as I alternate the cameras. A lot has been said about this lens ranging from so,so to good but my personal experience is....get it!! if you cannot afford one in the L series line, is a very sharp lens. I went to Manhattan last week and took about 30 pics with it (all buildings) and made some HDR (High Dynamic Range) photos with them and they look amazing.
Limitations
Reviewed on Monday, October 25, 2010
By: Anonymous
If you just starting out and not that sure about how serious you are this is a reasonable lens to own. This is not however the right fit for either the serious or advanced amateur or semi-pro. If you have the funds and fit the latter category you should definitely spend more on a better lens.
Great travel lens from wide to telephoto
Reviewed on Friday, August 27, 2010
By: Anonymous
I recently purchased the Canon EF-S 18-200mm f/3.5-5.6 IS Zoom Lens, when I purchased a Canon Rebel t2i for a long planned 2 week trip to Japan. This lens was the perfect one lens to take with me. It has a 35mm equivalent of 28/29mm to 320mm. It is reasonably light weight, considering it has metal rings, not the plastic that come with most of the standard kit lenses. It gave me great photographs, combined with my t2i, in any light, an all focal lengths, as well as fantastic HD video. If you are looking for an all-round zoom lens to take on a photographic vacation, this is it. Couple it with the Canon Rebel t2i; and, you have a fantastic camera/lens combination. I highly recommend this lens in combination with the Canon Rebel t2i.
All purpose Lens!
Reviewed on Wednesday, February 24, 2010
By: Anonymous
I use this with my Canon Rebel T1i and it's a must have lens. Very convenient when traveling for the fact that you don't necessarily have to change the lens. Fast, sharp focus.
Specifications
Brand
Canon
Physical Specifications
Length:
6.40 in.

Length:

The measurement of something from end to end.

Weight:
20.99 oz.

Weight:

The physical weight of the item without packaging.

Maximum Diameter:
3.1 in.

Maximum Diameter:

The maximum diameter.
Lens
Focal Length:
18-200mm

Focal Length:

The distance between the film and the optical center of the lens when the lens is focused on infinity.
Lens Specs
Lens Min. Focus Distance:
1.48 ft./0.45m (maximum close-up magnification 0.24x)

Lens Min. Focus Distance:

The shortest distance that a lens can focus.

Lens Filter Size:
72mm

Lens Filter Size:

The size of the filter that fits the lens.

Lens Magnification Factor:
No

Lens Magnification Factor:

This is the magnifying factor of a lens. Macro lenses will often be described by their "magnification factor". A lens with a 1:1 magnification factor produces a projected image on the sensor which is the same as the subject.

Elements / Groups:
16 elements in 12 groups, including UD-glass and aspherical lenses

Elements / Groups:

The individual pieces of glass that form the overall optical construction. Most lenses have between four and eleven elements to bend the light rays to ensure a perfectly formed image appears on the light sensitive surface, such as a film or CCD. The elements are arranged in groups and may be seen in specification sheets as, for example, 6 elements in 4 groups. That configuration may have two single elements and the other four grouped in pairs.

Lens Hood:
2.69 x 2.19 in

Lens Hood:

This is the type of lens hood.

Lens f Stop Range:
3.5-5.6

Lens f Stop Range:

This is the minimum and maximum aperture of a lens.

Lens Type:
Zoom Lenses

Lens Type:

This is the type of lens.

Angle of View (diagonal):
74 20' - 7 50' (with APS-C image sensors)

Angle of View (diagonal):

Area of a scene that a lens covers or sees. Determined by the focal length of the lens

Maximum Aperture:
f/3.5-5.6

Maximum Aperture:

How wide a lens can be opened.

Focus Type:
Auto / Manual

Focus Type:

The type of focus of the lens from full manual control to auto focus.

Mount Type:
Canon

Mount Type:

This is the mount type for the lens to attach to the camera body.
In The Box
- Canon EF-S 18-200mm f/3.5-5.6 IS Autofocus Lens for Select Digital SLR Cameras
- Front & Rear Lens Caps
- 1-Year Warranty