Canon EF 24-70mm f/2.8L II USM Standard Zoom Lens - Black
Product #:

CNL5006A
Manufacturer #:

5175B002
UPC:

013803134162
Canon EF 24-70mm f/2.8L II USM Lens
From Canon "L-Series"
Mount Type: Canon EF-Mount
Format: Full Frame
Aperture Range: f/2.8 to f/22
Lens Type: Standard Zoom
Features Zoom Lock
Ring-Type Ultrasonic Motor
Three Aspherical Elements
Super Spectra Coating
Rounded, 9-Blade Diaphragm
Color: Black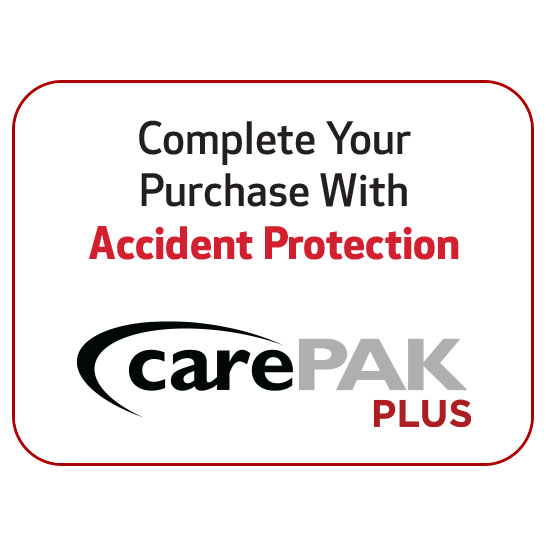 ---
Overview
---
The Canon EF 24-70mm f/2.8L II USM Standard Zoom Lens (Black) is a standard zoom lens, designed for full-frame, Canon EF-Mount DSLR cameras. Though it is designed for full-frame Canon EF DSLRs, it can also be used with APS-C models, where it provides a 38.4-112mm equivalent focal length range. This L-Series zoom ranges from wide-angle to portrait length, & features a constant f/2.8 maximum aperture, which is beneficial when working in difficult lighting conditions, by allowing greater control over your depth of field.
---
The EF 24-70mm f/2.8 II USM Lens features a sophisticated optical design, which includes two UD Elements, & one Super UD Element, to reduce chromatic aberrations and color fringing, while improving color accuracy & clarity in your images. Three aspherical elements are featured, to improve sharpness, by minimizing spherical aberrations & distortion. A Super Spectra Coating was applied to individual lens elements, to control flare & ghosting, resulting in high contrast & neutral color fidelity. A rounded 9-blade diaphragm benefits the use of selective focusing techniques, by producing a pleasing "bokeh" quality in your images. The featured zoom lock is designed to secure the wide end, to maintain a compact physical design, while also protecting the lens when it is not in use. A Ring-Type Ultrasonic Motor & an internal focusing mechanism work together to provide a fast, quiet, & accurate autofocusing performance, as well as full-time manual focus override. The lens is also weather-sealed for protection against elements in difficult weather conditions.
---
Product Reviews
Lens for Treet photography
Reviewed on Friday, September 26, 2014
By: Pinoypeter
I primarily bought the Canon 24-70 f/2.8L II USM lens for studio sessions, but it is so versatile that I have started to use it for outdoor photography work as well. The flexibility of this zoom lens is amazing. Now that I use it for street photography, I'm starting to see all the difference between this lens and its predecessor. The most obvious improvement is in the color tones and contrast. It would've been nice if it was an IS lens, but all I can say is so far, so good. All the images taken on my tripod are very sharp and rich in colors.
Canon EF lense
Reviewed on Sunday, September 14, 2014
By: Michaelangelo
I am a huge fan of Canon EF lenses, and the Canon 24-70 f/2.8L II USM lens is no exception. The lens is heavy but not overly so; pretty easy to handle and work with. However, the outer body feels a little fragile to me, but then it reduces the weight so I can't complain. I just wish that the filter threads were metal instead of plastic, but the rest is good. As for the performance, the Canon EF 24-70mm f/2.8L II USM lens is true to all its claims. The images I have taken with this lens so far are very crisp, and the color contrast is great.
Mind blowing perrformance
Reviewed on Sunday, September 14, 2014
By: Andrews
The color and sharpness that I get with the Canon EF 24-70mm f/2.8L II USM lens is simply mind blowing! I struggled a little with pulling the trigger when I first bought the Canon EF 24-70mm f/2.8, but soon got the hang of it and I've never looked back! This is better than the first version in terms of sharpness and color contrast. I know that a lot of people are let down since this is not an IS lens, but it is not really a big deal for me to be honest.
High Quality Lens
Reviewed on Sunday, August 3, 2014
By: Shallet
I am a wedding photographer, and the Canon EF 24-70mm f/2.8L II USM is an integral part of my lens kit. While I mostly use a Canon 50 mm f/1.2 for shooting weddings, the Canon EF 24-70mm f/2.8L comes in really handy for shots that can't be captured with a 50mm lens. Even though I mostly use the Canon EF 24-70mm f/2.8L II USM lens to shoot weddings, I must say that it is extremely versatile and suited for multiple types of photography. In a nutshell, I love this lens and would recommend this expensive but high-quality beauty to anyone!
Super Sharp Lens
Reviewed on Saturday, July 5, 2014
By: Marias
This is such a vast improvement over the first version. It is very sharp at all apertures. The elements in the lens greatly reduce spherical aberration, so now I get superior image quality throughout the zoom range. I can take this lens to the harshest of environments with its weather and moisture sealing. Auto-focusing is so fast with the new high-speed CPU and improved AF algorithms. The color balance is exceptionally good and hardly any ghosting in images. The Canon EF 24-70mm f/2.8L II USM Lens is super sharp and quick! It is definitely pricey but well worth the money.
Specifications
Brand
Canon
Camera Attributes
Picture Format:
Full-Frame

Picture Format:

The types of files that a particular camera produces. All cameras output JPEG images, but some of the more sophisticated models will shoot in RAW mode. RAW Image Formats will vary based on manufacturer.
Lens Specification
Lens Min. Focus Distance:
1.25' / 38 cm

Lens Min. Focus Distance:

The shortest distance that a lens can focus.

Lens Filter Size:
82mm

Lens Filter Size:

The size of the filter that fits the lens.

Dimensions:
3.48 x 4.45" / 88.5 x 113 mm
Minimum Aperture:
f/22

Minimum Aperture:

How wide a lens can be opened.

Iris Blades:
9, Rounded
Lens Magnification Factor:
0.21x

Lens Magnification Factor:

This is the magnifying factor of a lens. Macro lenses will often be described by their "magnification factor". A lens with a 1:1 magnification factor produces a projected image on the sensor which is the same as the subject.

Elements / Groups:
18 Elements / 13 Groups

Elements / Groups:

The individual pieces of glass that form the overall optical construction. Most lenses have between four and eleven elements to bend the light rays to ensure a perfectly formed image appears on the light sensitive surface, such as a film or CCD. The elements are arranged in groups and may be seen in specification sheets as, for example, 6 elements in 4 groups. That configuration may have two single elements and the other four grouped in pairs.

Weight:
1.8 lb / 805 g
Focal Length:
24-70mm

Focal Length:

Focal Length

Angle of View (diagonal):
84° to 34°

Angle of View (diagonal):

Area of a scene that a lens covers or sees. Determined by the focal length of the lens

Maximum Aperture:
f/2.8

Maximum Aperture:

How wide a lens can be opened.

Focus Type:
Autofocus

Focus Type:

The type of focus of the lens from full manual control to auto focus.

Mount Type:
Canon EF-Mount

Mount Type:

This is the mount type for the lens to attach to the camera body.
In The Box
Canon EF 24-70mm f/2.8L II USM Lens
Lens Cap E-82U
Lens Dust Cap E (Rear)
LP1219 Soft Lens Case
Lens Hood EW-88C
Manual
Included in Rental:
Canon 24-70mm F/2.8 L II
Caps
Hood
UV Filter
Case/Pouch