Canon EF 200-400mm f/4L IS USM Extender 1.4X Super Telephoto Lens - White
Product #:

CNL4008
Manufacturer #:

5176B002
UPC:

013803134179
High-Performance Telephoto Zoom Lens
Canon EF Mount
Aperture Range f/4-32
Built-in 1.4x Extender
Three-Mode Optical Image Stabilization
Ring USM Autofocus & Internal Focusing System
Power Focus Mode for Smooth Focus Shift
One Fluorite and Four UD Lens Elements
Fluorine Front & Rear Lens Coating
Highly Resistant to Dust and Water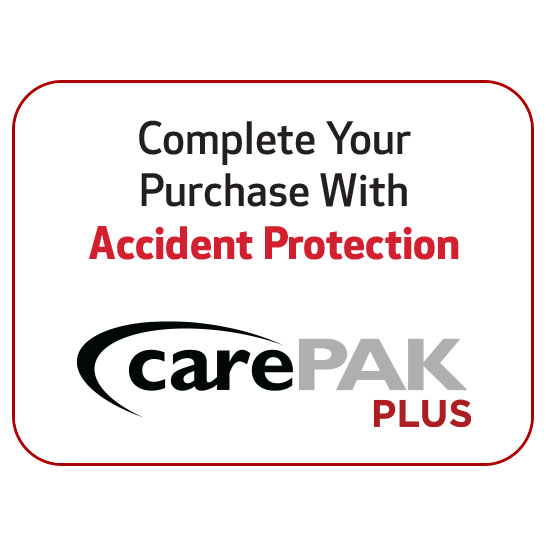 OVERVIEW
Designed to satisfy the discriminating needs of sports and wildlife photographers, the Canon EF 200-400mm f/4L IS USM Extender 1.4X is a high-performance super telephoto zoom lens with an optically matched built-in 1.4x extender for maximum versatility. With a simple flick of a switch, the zoom range can be quickly increased to 280-560mm (f/5.6). This capability is extremely useful in applications where it is not possible to change lenses quickly, while also protecting delicate equipment such as a digital SLR camera's image sensor in environments with dust and high humidity. The EF 200-400mm f/4L IS USM Extender 1.4X incorporates one fluorite and four UD lens elements, which provide excellent correction of chromatic aberration throughout the entire zoom range for professional quality images with high resolution, contrast and color fidelity, while a 9-blade circular aperture helps deliver beautiful, soft backgrounds. It utilizes inner focusing, ring USM, a high-speed CPU and optimized AF algorithms for fast and accurate autofocusing. And, with Power Focus mode, focus shifts are quiet and smooth, which is essential for filmmaking. Image stabilization is effective up to four shutter speed steps, with three image stabilization modes (standard, panning, and during exposure only) providing excellent results for a wide range of subjects. Optimized lens placement and coatings deliver outstanding color balance, while helping to minimize ghosting and flare. The lens is highly resistant to dust and water, enabling shooting even in harsh conditions. A fluorine coating on front and rear lens surfaces repels dust particles and makes the lens easier to clean.
Product Reviews
There are no reviews for this product.
Specifications
Brand
Canon
Detailed Specifications
Image Stabilization:
Yes

Image Stabilization:

This is a family of techniques used to reduce blurring associated with the motion of a camera during exposure. Image stabilization helps in low light situations using slower shutter speeds.
Physical Specifications
Dimensions:
Approx. 5.04 x 14.41" (128.02 x 366.01 mm)

Dimensions:

The measurements of an object.

Weight:
7.98 lb (3.62 kg)

Weight:

The physical weight of the item without packaging.
Lens
Focal Length:
200 - 400 mm

Focal Length:

The distance between the film and the optical center of the lens when the lens is focused on infinity.

Auto Focus System:
Yes

Auto Focus System:

The type of auto focus sytem.
Lens Specification
Lens Min. Focus Distance:
6.56' (2.00 m)

Lens Min. Focus Distance:

The shortest distance that a lens can focus.

Lens Filter Size:
52mm Drop-In

Lens Filter Size:

The size of the filter that fits the lens.

Minimum Aperture:
f/32

Minimum Aperture:

How wide a lens can be opened.

Lens Magnification Factor:
0.15x

Lens Magnification Factor:

This is the magnifying factor of a lens. Macro lenses will often be described by their "magnification factor". A lens with a 1:1 magnification factor produces a projected image on the sensor which is the same as the subject.

Elements / Groups:
25/20

Elements / Groups:

The individual pieces of glass that form the overall optical construction. Most lenses have between four and eleven elements to bend the light rays to ensure a perfectly formed image appears on the light sensitive surface, such as a film or CCD. The elements are arranged in groups and may be seen in specification sheets as, for example, 6 elements in 4 groups. That configuration may have two single elements and the other four grouped in pairs.

Lens Type:
Telephoto Lens

Lens Type:

This is the type of lens.

Angle of View (diagonal):
12° - 6° 10'

Angle of View (diagonal):

Area of a scene that a lens covers or sees. Determined by the focal length of the lens

Maximum Aperture:
f/4

Maximum Aperture:

How wide a lens can be opened.

Mount Type:
Canon EF

Mount Type:

This is the mount type for the lens to attach to the camera body.
In The Box
With a Purchase
Canon EF 200-400mm f/4L IS USM Extender 1.4X Super Telephoto
E-145C Lens Cap for EF 300mm f/2.8L IS II USM
Lens Dust Cap E (Rear)
Lens Wide Strap B f/EF 300 / 400 mm f/2.8L IS II USM
ET-120 Lens Hood
Lens Case 200-400 for Canon EF 200-400mm f/4L IS USM Lens with Internal 1.4x Extender
52mm Drop-in Gelatin Filter Holder (Black)
Monopod Mount
Strap for Hard Case
With a Rental
Canon EF 200-400mm f/4 L IS USM Extender 1.4x Lens
Front Lens Cap
Rear Lens Cap
Tripod Collar
Lens Hood
Carrying Case
UV filter