Canon EF 100mm f/2.8L IS USM Macro Lens - Black
Canon
Product #:

CNL4499
Manufacturer #:

3554B002
UPC:

013803108620
- L series Canon Lens
- Mid Telephoto
- Macro Lens
- Inner focusing system with USM.
- Full-time manual focus available.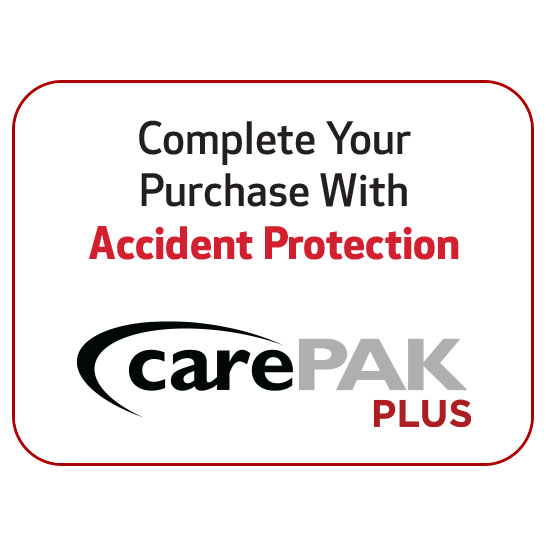 On Display at Fairfield, NJ Store

Superstore - Fairfield, NJ 123 US Hwy 46 (West) Fairfield

,

NJ

,

USA 07004

(973) 377-2007

Store Hours

M-F: 10am - 7pm EST

Sat: 10am - 6pm EST

Sun: 11am - 5pm EST
Overview
Canon's newest "L" series lens is its first mid-telephoto macro lens to include Canon's sophisticated Image Stabilization. With the highest quality optics available, combined with near-silent Ultrasonic focusing and life-size close-up capabilities without an adapter, the EF 100mm f/2.8L Macro IS USM is simply unrivaled. This is the first lens on the market to incorporate Canon's new Hybrid Image Stabilization Technology. Hybrid IS effectively compensates for both angular and shift camera shake during close-up shooting. The lens was developed to expand users' photographing range and allow a wider range of users to easily enjoy macro photography.
Product Reviews
Dealy Sharp
Reviewed on Saturday, July 16, 2011
By: Anonymous
All equipment has it's limitations and this is what can make Photography so interesting and fun. Just this lens has the least amount of limitions of all my lenses. I currently use Sigma 17-50 f2.8, Canon 24-105 f4 L, Canon 35mm f1.4 L and now this Beauty. hehee. Please get over the Plasitic Body here it works tremendously well, first off in saving you weight / waterproofing and price. The optics here are shaper then my 35mm "L" Prime. I haven't been able to have time to put this lens through its paces yet. But I can tell you so far. I am amazed with its Distance focusing switch capabilities. Helping you get superior shots hand held and any distance. At .5m to Infinity this lens auto focus is stunning for a true Macro lens (1:1 magnification). Yes it's slower then my prime but not as slow as I have read described, only about 1/3 to 1/2 second slower. The full time Manual focus is perfect and needed for Profession Studio work. Combined with a tripod any one can achieve maximum sharpness. This lens reaches f32 on my 7D. This is a great lens for doing double duty and being used equally as well for Portrait work. I can also feel and see the results of the new Hybrid focusing system in my shots. Simple stunning. I also found the Tolerance in Aperture and boken control to be the best of all my lenses. Meaning easier and more control plus feel over the full Aperture range. The Boken on my 35mm f1.4 L prime can be Dreamy or Creamy wide open, but on this lense seems much more refined and controlled. The Non-l 100mm prime is sharp, but not as sharp as this lens, Plus with all the other features. Hybrid focusing system, waterproofing. distance range focusing switch you really get your moneys worth. I promise. I buy all my lenses at Unique because they have always let me test lenses in there store. Thanks Unique Photo. vik
Fantastic!!
Reviewed on Thursday, February 11, 2010
By: Anonymous
I am speachless as to the quality of the photos with this lens. Indoor, low light photos come out sharp and clean. I use this primarily for macro with fish and aquaria life. most photos can be shot without a tripod. The only issue I have seen is that the hybrid IS will not compensate for focal distance as much as I was expecting (Swaying in and away from the subject). This of course is corrected by bracing myself appropriatly. The up/down and left to right stablization works very well as in most cases. This lens is well worth the extra money vs the old 100mm macro just for the additional IS capability alone. Most macro photos that I take require low light of which this lens is well suited. The focus is quick and very sharp. I would recommend this to anyone that needs a great action lens for sports, portrait or, of course, macro.
Specifications
Brand
Canon
Physical Specifications
Dimensions:
Approx. 3.06 x 4.84" (7.77 x 12.29 cm)

Dimensions:

The measurements of an object.

Weight:
1.38 lb (625 g)

Weight:

The physical weight of the item without packaging.

Color:
Black

Color:

The color of the item.
Lens Specs
Lens Min. Focus Distance:
1' (30.48 cm)

Lens Min. Focus Distance:

The shortest distance that a lens can focus.

Lens Filter Size:
67mm

Lens Filter Size:

The size of the filter that fits the lens.

Minimum Aperture:
f/32

Minimum Aperture:

How wide a lens can be opened.

Lens Magnification Factor:
1x

Lens Magnification Factor:

This is the magnifying factor of a lens. Macro lenses will often be described by their "magnification factor". A lens with a 1:1 magnification factor produces a projected image on the sensor which is the same as the subject.

Elements / Groups:
15/12

Elements / Groups:

The individual pieces of glass that form the overall optical construction. Most lenses have between four and eleven elements to bend the light rays to ensure a perfectly formed image appears on the light sensitive surface, such as a film or CCD. The elements are arranged in groups and may be seen in specification sheets as, for example, 6 elements in 4 groups. That configuration may have two single elements and the other four grouped in pairs.

Lens Hood:
ET-73

Lens Hood:

This is the type of lens hood.

Lens Type:
Macro lens

Lens Type:

This is the type of lens.

Focal Length:
100 mm

Focal Length:

Focal Length

Angle of View (diagonal):
24°

Angle of View (diagonal):

Area of a scene that a lens covers or sees. Determined by the focal length of the lens

Maximum Aperture:
f/2.8

Maximum Aperture:

How wide a lens can be opened.

Mount Type:
Canon EF

Mount Type:

This is the mount type for the lens to attach to the camera body.
In The Box
- Front & Rear Lens Caps
- Lens Hood
- Lens Pouch
- 1-Year Canon U.S.A. Warranty
Included in Rental:
Canon 100mm F/2.8 L Macro
Caps
Hood
UV Filter
Case/Pouch