About Us
Who We Are
Unique Photo is one of the largest privately owned photographic supply distributors in the world. Founded over a half century ago in a humble Brooklyn storefront, Unique Photo has become the industry leader by providing its customers with the best in price, service, quality and dependability since 1947. Although Unique Photo is a modern company, constantly on the cutting edge, we have never forgotten our roots. Through running a family owned business, Jonathan and Matthew Sweetwood have maintained the fundamental values that have kept Unique Photo at the forefront of the industry. Our unyielding devotion to customer satisfaction allows Unique Photo to live up to its name.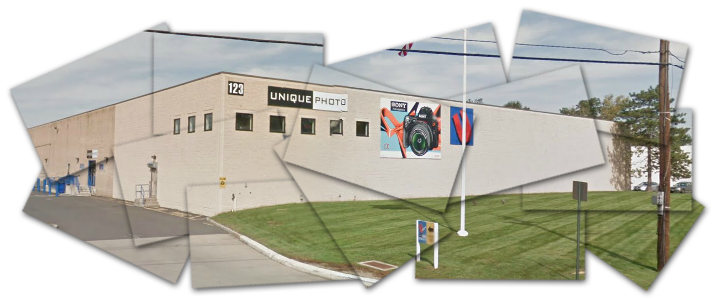 Our Superstore
Our superstore stocks over 20,000 brand name products from all of the top manufacturers: Canon, Nikon, Olympus, Panasonic, Sony, Fujifilm, Leica, and many more.
From digital cameras to darkroom supplies, Unique Photo has it all.
Want to try before you buy? Unique Photo boasts New Jersey's largest rental equipment program.
Ready to trade in that old glass for something new? Utilize our premiere camera trade-in program to ensure you get the best possible price.
Need some tech support? Bring your camera in and any of our sales people will be happy to help.
Looking to shoot the breeze with other photographers? Enjoy a freshly brewed cup of joe at our Red Roasters coffee bar and WiFi lounge.
Customers always come first at Unique Photo. We pride ourselves on our helpful and knowledgeable staff of professional photographers and videographers trained in a variety of fields and disciplines. From the moment you walk onto our sales floor, one of our salespeople will be there to assist you with whatever question you may have. Need advice on gear for an upcoming shoot? Having trouble with your point and shoot? Interested in industry news and upcoming product releases? You can be confident that one of our highly trained and experienced staff will have all the answers.
Whether you are an amateur or professional, Unique Photo is here to help.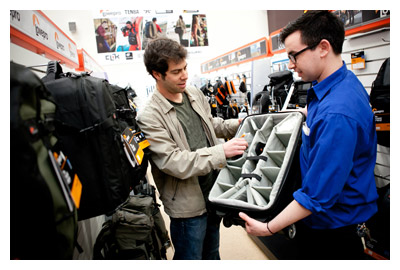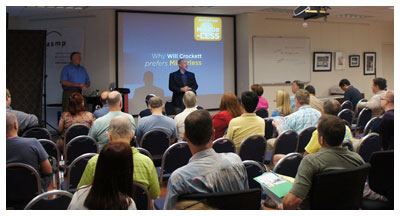 Our Philosophy
Simply put, customers are our most valuable asset. When a customer is satisfied with the service and products he/she has received from Unique Photo, we feel we have met our objective as a company. We are constantly driven by this idea and maintain an obsessive commitment to the responsibility of treating each and every customer as an individual with unique needs for his/her own success. Photography is an expression of one's singular vision of the world around us. It provides people with a means to interpret the human condition in a way that is unmatched by any other medium. We feel we could not be servicing a more important group of people and we are proud that they depend on us to help them on their journey.
Our History
Established in 1947 by Bernard and Harriet Sweetwood, Unique Photo has prided itself on being a leader in the photographic industry. Soon after opening their first photographic supply outlet in Brooklyn in 1947, Bernard and Harriet opened over 20 retail outlets in department stores across the tri-state area, eventually opening the Hoboken Camera Center in 1950. In the years that followed, Unique Photo grew to become one of the largest privately owned photographic supply distributors in the world. In 2008, Unique Photo became NJ's Only Camera & Video Superstore, moving into a spacious location in Fairfield, NJ. Our facility was conceived by Jonathan and Matthew Sweetwood, CEO and President respectively, who took over the daily operations in the 1980's. Alexander Sweetwood, V.P. of Operations and Purchasing, became the third generation to join the company and he recently graduated with an MBA from Montclair State University. While Unique Photo is a modern company, constantly on the cutting edge, we have never forgotten our roots. By running a family owned business, the Sweetwood's have maintained the fundamental values that have kept Unique Photo at the forefront of the industry.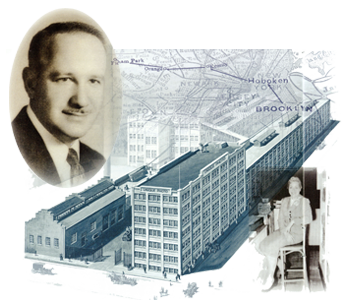 What We Do Today
There's a good chance that the film you have used to shoot your most treasured photographs, from professional shots to those that chronicle your family, have come from Unique Photo, yet we are much more than simply "film." Unique Photo carries everything to stock the smallest minilabs to the largest publishing houses: film, paper, chemicals, cameras, lighting equipment, studio hardware and software and even digital technology are all included in our vast inventory of products. Clients reach us from anywhere in the world through a professionally trained customer service department where orders are processed and delivered to the customer's doorstep as quickly as the next morning. The speed and efficiency of our staff ensures that the products you need are handled with the utmost care and with an ever present concern for the clients special needs. Because of our massive buying power on the international market, you are always assured of getting the most economical price for the products you need. Now, through use of the Internet, customers can go online and receive information on pricing, product specifications, and ordering, all from the convenience of their home or business, or the phone in their pocket. With thousands of orders placed daily, Unique Photo is the company that provides the world of photography with the tools to produce images that stir the imagination.
Vision for Tomorrow
Opportunities in our business are boundless. With a constant and clear eye on changing development in photography, Unique Photo is in an enviable position to take hold of the future and capitalize on emerging technologies to service our customers better. Although film and photographic supplies will always remain our focus, products our customers demand will be sought out and provided at the lowest possible cost. Expansion into the single-use camera and digital markets and an already steadfast commitment to online commerce gives Unique Photo an unimpeded view of the century that beckons on the horizon.