Fifty Years of Photography with Douglas Kirkland
Product #:

UUU734
Manufacturer #:

UUU734
UPC:

UUU734
Douglas Kirkland has been photographing for over five decades and his passion in the discovery of beauty never wavers.
Photography has been his bride, his companion, his lover, and his confidante throughout his multifaceted career. He is best known for his celebrity portraits but the scope of his work is far wider. "Douglas Kirkland's portraits go far beyond the physical appearance of his subjects and capture the very essence of their being with disarming honesty and sensuality."
Douglas Kirkland was born in Toronto Canada. In this presentation, he will take you on a journey from the beginning of his career to his most recent work on the set of the Great Gatsby with Leonardo DiCaprio and Baz Luhrmann as well as choreographer Debbie Allen's latest musical production.
"I had imagined my life and then I had lived it. My images tell the story of a dreamer with a camera in his hands. I have always seized the day. For me, photography has always meant to imagine and interpret persons, sites and events. I understand the world better with a camera." —Douglas Kirkland
Douglas Kirkland was born in Toronto Canada. He joined Look Magazine in his early twenties, and later Life Magazine during the golden age of 60's/70's photojournalism. Among his assignments were essays on Greece, Lebanon and Japan as well as fashion and celebrity work, photographing Marilyn Monroe, Elizabeth Taylor and Marlene Dietrich among others.
Through the years, Douglas Kirkland has worked on the sets of over one hundred motion pictures. Among them, "Butch Cassidy and the Sundance Kid", "2001 A Space Odyssey", "Out of Africa", "Titanic" "Moulin Rouge" and "Australia" Baz Luhrmann's epic starring Nicole Kidman and Hugh Jackman.
Some of his books are "Light Years", "Icons", "Legends", "Body Stories", "An Evening With Marilyn", the best selling "James Cameron's Titanic", "Freeze Frame", a decade by decade look behind the scenes from 50 years photographing the entertainment industry and "Coco Chanel, Three Weeks". "Michael Jackson - the Making of Thriller" is due in October 2010.
Douglas Kirkland's fine arts photography has been exhibited all over the world. His exhibition of Freeze Frame is now in the permanent collection of Academy of Motion Picture Arts and Sciences in Beverly Hills. His work is also in the permanent collections of the Smithsonian, the National Portrait Gallery in Canberra Australia, the National Portrait Gallery in London, the Eastman House in Rochester and the Houston Center for Photography and the Annenberg Space for Photography in Los Angeles.
He is also a sought after lecturer. In September of 2008, Vanity Fair Italy organized a retrospective of his work at the Museum of the Triennale in Milan. He is a member of the prestigious Hewlett Packard's Photo Influencers and Canon's Explorers of Light and as well as an associate member of the American Society of Cinematographers. Some of the awards he has received include a "Lifetime Achievement Award" from the American S.O.C., Photographer of the Year from the PMA, a Lucie Awards for Outstanding Achievement in Entertainment Photography from the IPA in 2003, The Golden Eye of Russia in April 2006 and a Life Time Achievement Award from CAPIC in his native Toronto Canada in May 2006. In October 2007, Douglas received an Honorary Master of Fine Arts Degree from Brooks Institute for his deep commitment and dedication to his profession. Among his current book projects are a Black & White volume "When We Were Young", and a monograph on his career "Douglas Kirkland – A Life in Pictures"

---

What is the Unique Photo Expo?
From Beginners to Professionals...
Don't Miss NJ's Largest Photography Event Ever!
Learn from the world's best photographers
Explore and experience photo excursions
Interact with manufacturer representatives
Shop and take advantage of incredible sales
Enjoy surprises, raffles, and more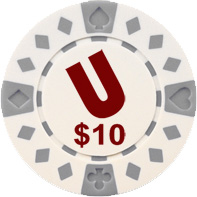 FREE $10 Token With Purchase Of Class
Please bring your camera, a notebook and pen. Please note that there will be no refunds or rescheduling for any Unique Photo Expo Classes.
View the Highlights of Last Year's Unique Photo Expo
Product Reviews
There are no reviews for this product.